Meeting In Iowa
The Hawkeye State sets sights on successful meetings
By Refugio Garcia
Des Moines, Iowa, is ramping up a year of high-caliber events including the return of the NCAA Men's Basketball Tournament and the AAU Junior Olympic Games slated for 2023. And what would Iowa be without wrestling? Cedar Rapids recently hosted four different divisions of NCAA Wrestling, the National Collegiate Roller Hockey National Championships and the Midwest Professional Baseball League All-Star Game, just to name a few.
Cedar Rapids is further mixing it up with a vibrant arts and culture scene in a city that celebrates diversity with an inclusive approach to meetings and is home to the newest convention center in Iowa. In addition, Cedar Rapids is centrally located in Iowa—and in the center of the U.S.—making it easily accessible from anywhere in the country with five airlines offering 15 nonstop flights to Iowa's second-largest city from the Eastern Iowa Airport (CID). Des Moines also offers ample lift from Des Moines International Airport (DSM), servicing 160 flights a day with 20 direct flights to major cities.
Local Expert Tip
"I think our sweet spot is up to 1,500 attendees. While our beautiful convention complex can host larger groups, we have many unique meeting venues including our sustainable Amazing Space, one of only 31 living buildings; historic locations like The Olympic Theatre and the Veterans Memorial Building; and our National Czech & Slovak Museum."
–  Julie Stow, Associate Executive Director/Director of Meetings and Conventions Cedar Rapids Tourism Office
Why Meeting Profs Love Cedar Rapids and Des Moines
Broadway shows, comedy and Live music are within walking distance of the city's convention center, as well as numerous restaurants and bars making a fun night out for attendees extremely accessible. Built in the 1920s, The Paramount Theatre is home to the astonishing House of Mirrors will have the culture vultures of the group beaming with joy.
Outdoor team-building activities abound in Des Moines with destinations such as Saylorville Lake located on the Des Moines River. It consists of a combination of 26,000 acres of woodland, wetlands and prairie habitats that allow groups to hike, bike, fish and even rent pontoon boats that can hold 14.
Big-city amenities at a low cost in Cedar Rapids means planners keep expenses at bay. And this doesn't include any compromises as Cedar Rapids is home to national hotel chains, a variety of meeting spaces and plenty of activities and attractions to bring the wow factor to an event.
Read More: Milwaukee: Bikes, Bucks and Breweries
An entertaining night out is easy to achieve in Des Moines with endless spots to choose from. The Iowa Taproom serves up over 99 beers from 30 different Iowa breweries and also serves up fan favorites such as a variety of wings, burgers and shrimp n' chips. Two event spaces can accommodate between 50 ad 300.
Cedar Rapids Tourism Office is a planner's best friend, assisting in finding the ideal meeting space, lodging and catering options to reduce the legwork and stress of juggling multiple tasks prior to an event.
5 Fantastic Places to Meet
Eating Out in Iowa: Where Traditional Meets Diverse
Iowa is the birthplace of many American staples; sliced bread, red delicious apples, "The American Gothic House," as depicted in the painting by Grant Wood. The state and also provided inspiration for author George RR Martin's hit HBO series "Game of Thrones" from his time as a professor at Dubuque's Clark University in the late '70s.
But what some might be surprised to learn about the Hawkeye State is that it ranks first in The U.S. for producing beef, pork and corn and is home to many unique dining experiences to elevate any meeting hosted throughout the event.
Mmm Pork…and So Much More
Iowa's Tenderloin Trail offers guests and attendees the opportunity to sample some of the state's specialties such as the breaded pork tenderloin that resembles the German specialty Wiener Schnitzel and is made thin and tenderized and is typically described as "Cut fresh" and "breaded by hand." Iowa celebrates its pork production annually by nominating the state's best pork tenderloin sandwich through nominations made by the Iowa Pork Producers Association and judges thousands of nominations. The state raises roughly 20 million pigs across 6,000 hog farms.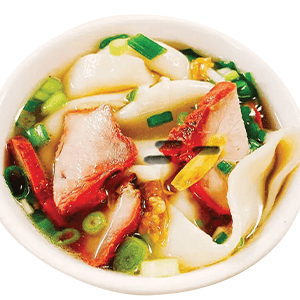 But Iowa's culinary scene consists of far more than traditional fare; the state is also home to a diverse set of dining options. Istanbul Grill in Fairfield serves up a fresh blend of Mediterranean and American food to provide a downhome dining experience with a unique touch. Enjoy kabobs, falafels, pizza and much more. Schera's Algerian American Restaurant & Bar, located in Elkader, offers unique creations inspired from the culinary traditions of Algeria that were adopted by local adventurers, Brian and Frederique, following a trip to the African nation where they fell in love with the community and its culinary traditions.
The two savvy travelers opened the restaurant in 2007 and it's since become a top culinary destination in the region and has been featured on NPR, The BBC and CNN. First opened in 1994 in Sioux City, Da Kao offers an amazing selection of Vietnamese and Chinese dishes and quickly became Siouxland's Choice Award for "Best Asian Restaurant." Offering traditional dishes such as Pho` and Vietnamese pork noodle soup, the culinary traditions that won the eatery many accolades were brought by Mo Tran and his family who first immigrated to the U.S. by way of Pittsburg before moving to the Midwest.
Dubuque: On the River with Lots to Offer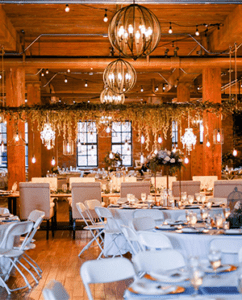 Located on the banks of the Mississippi, Dubuque, Iowa, offers planners an ample array of unique venues, lodging, dining and entertainment options for meetings and events of all sizes. Founded in 1883, Dubuque is one of the oldest cities in the state and was named for French-Canadian fur trader named Julien Dubuque, whom legend has it, befriended the Mesquakie Tribe when he arrived. Dubuque is also home to Iowa's first brewery and offers a wealth of activities and team-building exercises year-round.
Read More: How to Harness the Power of Native American Cultural Centers
Guests attending events in the spring will enjoy the vibrant colors provided by limestone bluffs that take on various hues in the autumn shade and extend for miles. Dubuque is also home to Iowa's longest-running farmers market, providing the opportunity for attendees to sample locally grown and produced artisanal goods. While summertime equals river time—think pontoon boats and American Lady Yacht Cruises and other river tours—wintertime in Dubuque includes skiing on the town's snow-covered hills and the Brewfest on Ice among others.
Meeting Options Made Easy
While Dubuque is relatively small with a population of 57,637, the town offers various styles of lodging options, including larger hotels, such as the 116-room Hilton Garden Inn at Q Casino with meeting space for up to 300, the 133-room Hotel Julien Dubuque with 16,384 sq. ft. of meeting space or the 150-room Best Western Plus Dubuque Hotel and Conference Center that can accommodate up to 350 with 10,000 sq. ft. of meeting space.
Located in Dubuque's revitalized and historic Millwork District, The Millwork Ballroom & Event Center offers space for up to 450 with the Junior Ballroom offering space for up to 175. Dubuque is also home to several supper clubs, a dining format unique to the Midwest. Diners can sample delicious cocktails and sample food in the form of relish trays that are meant to extend the dining experience at a leisurely pace. Check out Moracco Supper Club, The Bridge, and Buddy's Clubhouse.
This article appears in the digital-only May 2023 issue. You can subscribe to the magazine here.