Meetings Meets Nature
Colorado's great outdoors and modern venues
By Morgan Saltz
Between the mountain ranges, the red rocks and rivers, Colorado never ceases to amaze locals and visitors with its natural beauty. But the Centennial State has come a long way as a destination for meeting professionals since it earned its historic nickname. See how the Wild West meets modern meetings in Colorado.
 Tip from a Local Expert: "When attendees meet here, they leave feeling refreshed and reinvigorated."
– Kathy Reak, CFMP, Vice President of Sales, Visit Colorado Springs
5 Colorado Experiences
Segway tour in Garden of the Gods, Photo: cisitcos.com

Rafting and Ziplining in the Royal Gorge: Experience the Colorado outdoors in the most exciting way by ziplining and rafting in Royal Gorge. Groups can choose between rafting in the morning and ziplining in the afternoon or vice versa with tours of different levels of difficulty. Then the group can unwind at The Whitewater Bar & Grill, the adventure destination's onsite restaurant.
 Capitol Crossroads Scavenger Hunt: Take a group walking tour of historic Denver while following a series of clues. You have four days to complete the hunt for longer events, or knock it out in one day. Whether on foot, bike or Uber, you will learn about Denver's rich history, explore the city and bond with your group.
Denver Botanic Gardens: Tour the world in the center of downtown Denver with exotic gardens. Private party options are available with exotic flora such as the South Africa Plaza, the Monet/French-inspired Water Garden Gazebo and the tropical themed Marnie's Pavilion.
Read More: Eco-friendly Colorado
Animas River Beer Garden: Enjoy American classics and locally brewed beer the mile-high way as you dine mere steps away from the Animas River in Durango, CO. Specializing in elevated "grille" fare, the floor to ceiling windows bring the natural beauty of the mountainous terrain into the upscale restaurant.
Red Rocks Amphitheatre: Just over an hour outside of Denver in Morrison is one of the most unique entertainment venues you can find. Engulfed by towering natural red rock features and open to the western starry sky, some of the biggest names in music and comedy come to perform at this Colorado gem.
5 Fantastic Places to Meet
Team Building for a Cause
With both modern metropolitan destinations and preserved untouched nature of the Wild West, Colorado offers team building activities for any type of group to partake in as they build their professional bond and give back to their host location. Hands on corporate social responsibility activities are increasingly trending, and for good reason. Here is a roundup of a few out of many options for groups looking to have a team building experience while giving back to the communities of Colorado.
Make a Child Smile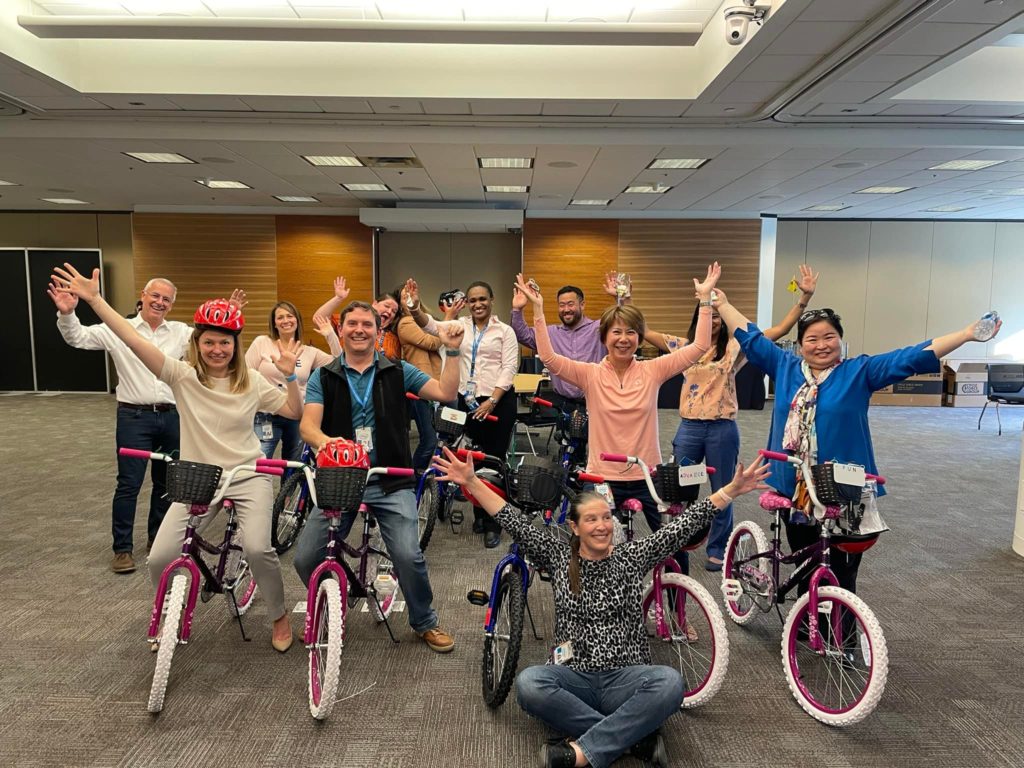 Come together in Colorado Springs for The Charity Bike Build by TeamBonding. Teams will have to work together to assemble a bicycle—but finishing the task is far from the best part. Through TeamBonding's partnership with local organizations such as the Boys and Girls Club, groups will be able to present the bicycle they worked hard to assemble to children who otherwise would not have the means to own one. The special experience of witnessing that child's happiness is priceless and an experience the team will always remember. A first bicycle is something every child deserves, and your team made that happen.
Accessibility in the Outback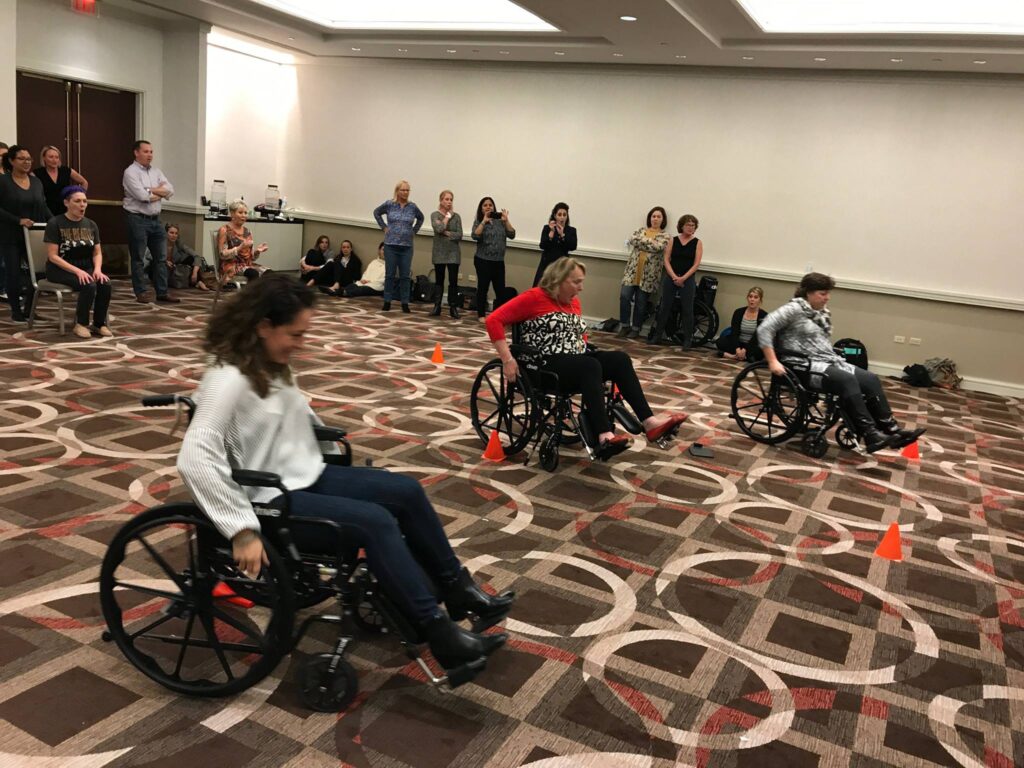 Here's another option for your team to participate in activity with wheels that help others – Wheelchairs for Charity. Your team will help build and test wheelchairs to increase accessibility for those in need. Interested in a particular charity? Great! Wheelchairs for Charity is all inclusive and allows participating teams to donate the wheelchairs they built together to any appropriate charity they choose. Accessibility is a hot button issue, and your team can show their support and make a difference.
Read More: 5 Tips for Improving Accessibility for Meetings
School Supplies for Colorado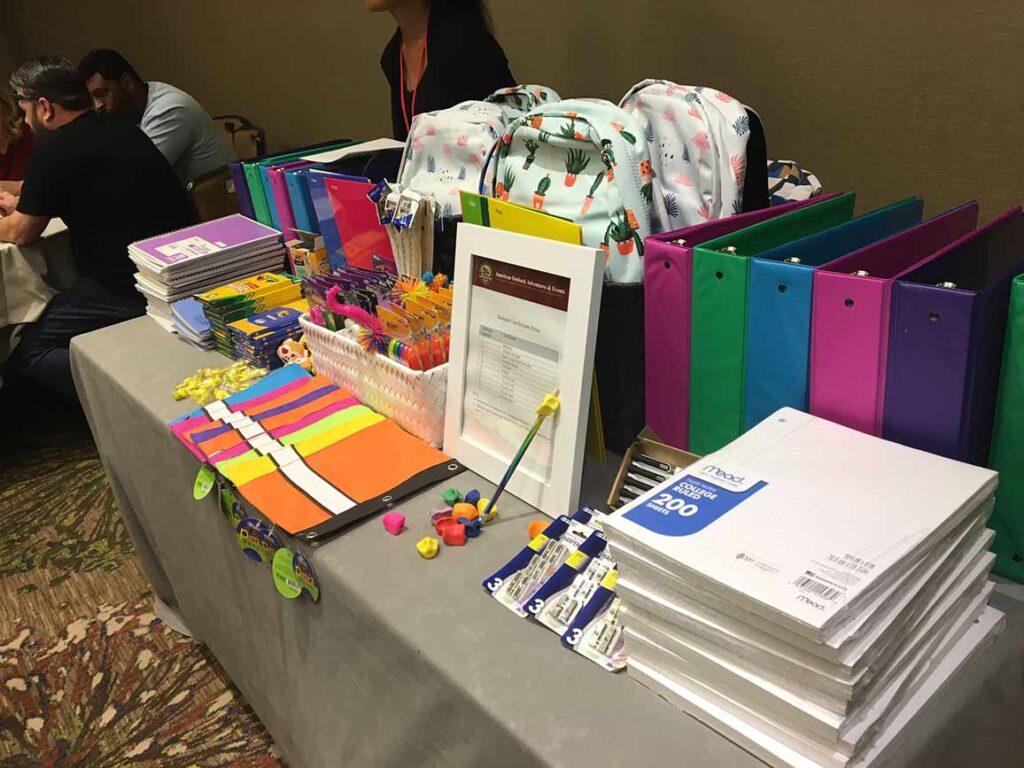 Working with your team to help the future generation thrive and succeed is always a reflective and rewarding approach to team building activities. School Supply Scramble offers a program for teams to split up into smaller groups and complete fun education-based challenges to earn school supplies such as backpacks, pens, pencils and notebooks for underprivileged children. Every child deserves the best shot at pursuing the highest level of education—then one day they can turn around and make sure the next generation has the same opportunities as well.
Trivia Pursuit for Disaster Relief
Have a knack for trivia? Impact4Good offers a way to use your skills for the greater good. Work with your team and bring your collective knowledge together to win that trivia game and help those affected by natural disasters. All teams will play the classic trivial pursuit, yet there is a twist – once you get the answer correct, your team's next task is to assemble a care/relief package that will aid those in need in the wake of a natural disaster. The first team to answer all questions right and complete all their disaster relief packages wins! Teams will be motivated by the accomplishment of putting their heads together for a victory and humbled by that victory contributing to those affected by natural disasters.
National Parks Have History in Colorado
As a state famous for its natural beauty and stunning geographical features, it is no surprise there are many national parks in the Centennial State. National park tours are popular for off-site group activities – hikes, sight–seeing, etc. Yet many of Colorado's national parks have a great deal of history behind them that will elevate the experience of a guided group tour and educate attendees about our nation's history. Here are a few things about Colorado history you can explore while touring its parks.
Garden of the Gods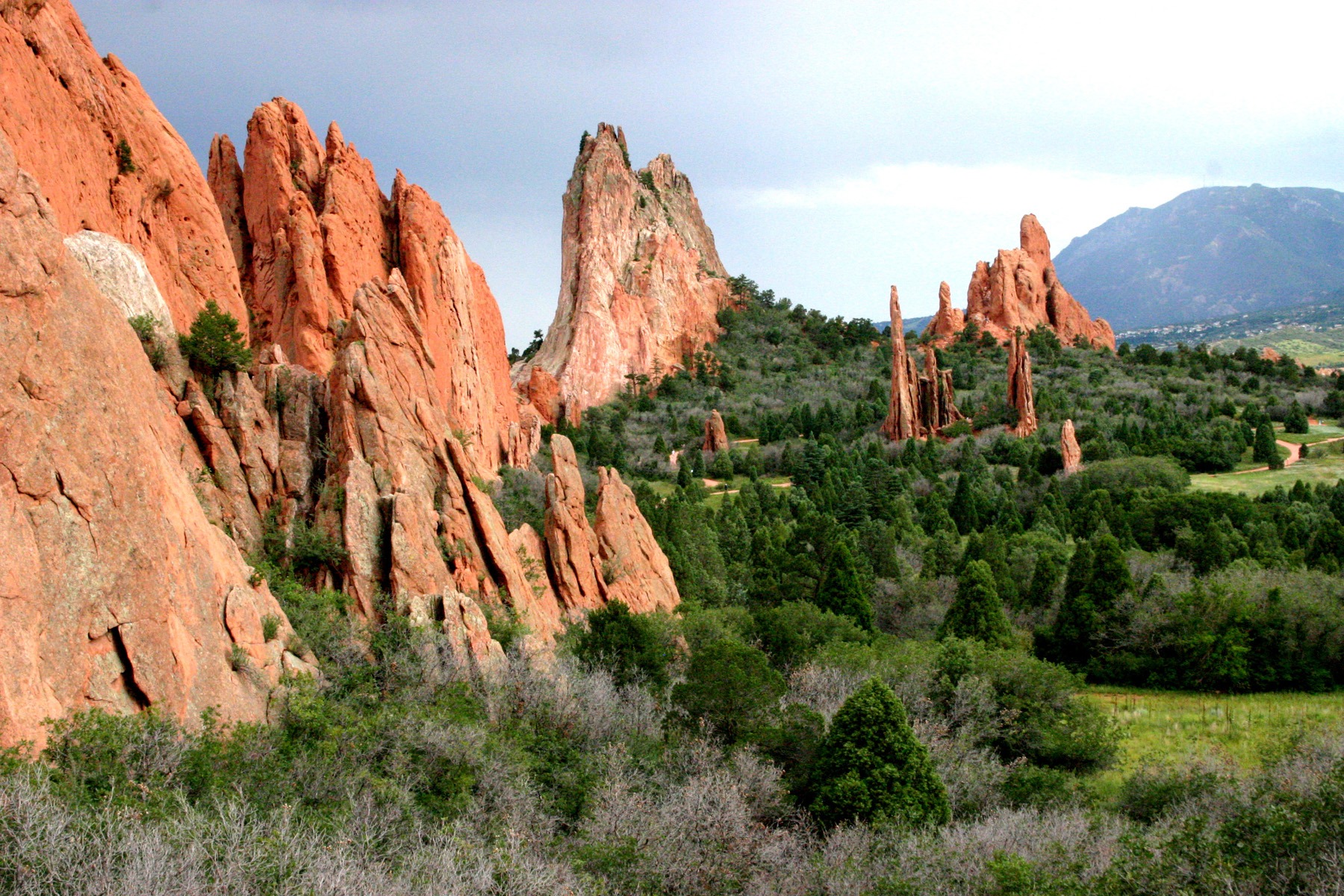 With a mission to maintain Colorado's natural landscapes pristine and free to the public, Garden of the Gods is a national park committed to the "Leave No Trace" approach to group tours and a naturalist approach to the content of its guided tours. In addition to its obvious natural attractions, the park also has motorcoach tours, museum exhibits and a visitor center. Group tours can get the best of both worlds – an untouched wilderness that is authentic Colorado with modern educational resources to help attendees truly appreciate the importance of Garden of the Gods.
Bent's Old Fort National Historic Site
As pioneers moved westward in the 1800s, relations with competing settlers, traders from Mexico and native tribes were tense. However, Bent's Old Fort was a place where folks from all walks of life could come together peacefully to trade furs, food, blankets, and participate in conversation. Groups can visit on guided tours to visit the recreation of the "Adobe Fort" of the Santa Fe trail where the merchants and their inventory was protected and step inside a Wild West merchant shop to truly feel like a trader during the western expansion.
Florrisant Fossil Beds National Monument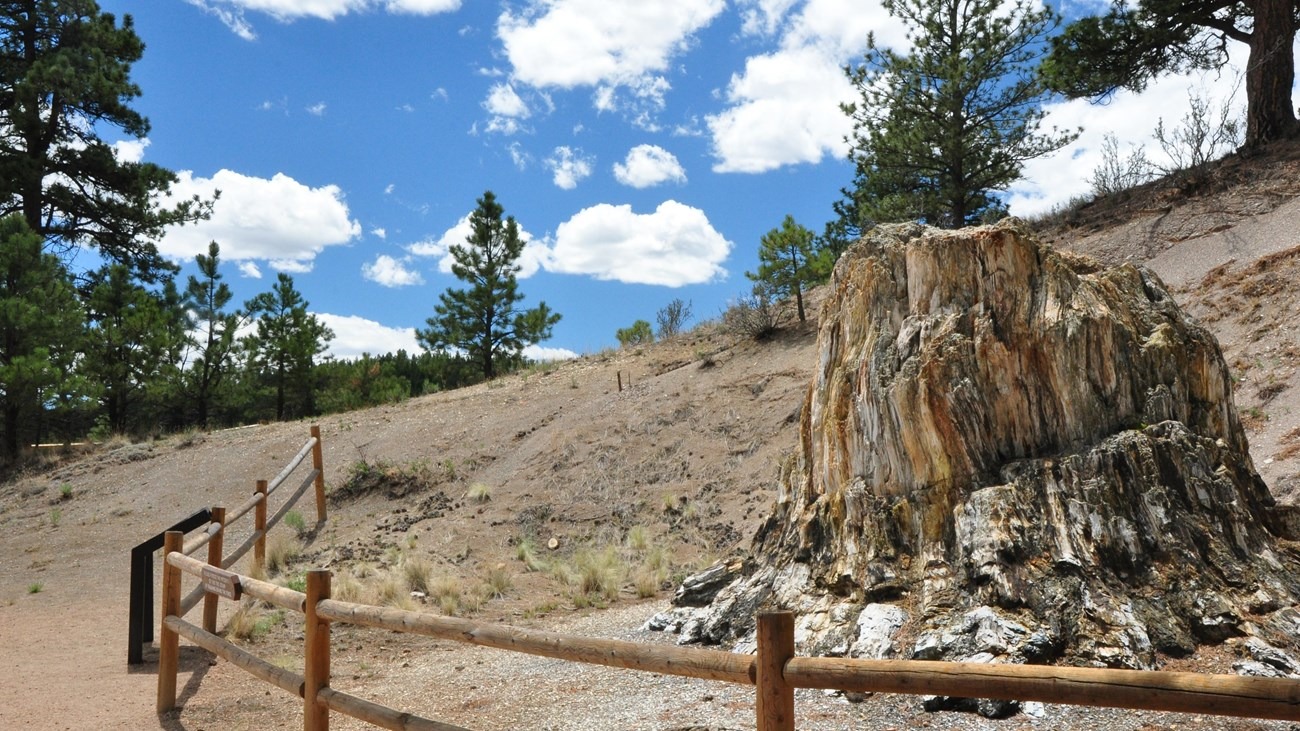 The fossil beds at this iconic Colorado national park hold some of the most fascinating geological anomalies in the country. One of the most unique aspects of the Florrisant Fossil Beds is the preservation of fossils from ancient civilizations in the tree stumps. Fossils and artifacts from humans and animals from an era known as late Eucoene are layered within the nature of this national monument. Visit the neighboring towns of Florrisant and Evergreen for lodging and dining.
Mesa Verde National Park
Settled by over 25 tribes of the pueblo people for more than 700 years, this park is an incredible preservation of Colorado's past. In addition to human history, there are species of animals that have lived in Mesa Verde National Park since prehistoric times that are not found anywhere else in the world. For further education on Mesa Verde, attend an evening program led by archeologist Jesse Fewkes at the Morefield Amphitheater.
This article appears in the March/April 2023 issue. You can subscribe to the magazine here.