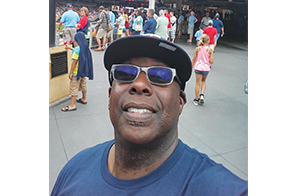 Minneapolis is a glorious city in the summertime, and while you're in town, hitting up a Minnesota Twins game at Target Field is a must. It's a gem of a ballpark nestled into the heart of the city. It's a perfect demonstration of why we're the City by Nature, with endless green space and opportunities for outdoor adventures, including right in downtown. From Target Field, you can connect to biking and walking trails that reach all corners of the city, including the spectacular Mississippi riverfront. Add to that plenty of urban energy and sophistication. Our arts scene is one of the most vibrant in the country, and our collection of hotels, restaurants and shopping make this the ideal place to get the best of nature and the city. We can host any size event you want to throw at us—including the upcoming Super Bowl LII in 2018.
---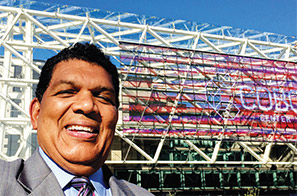 A recent $279 million renovation of Cobo Center has created a world-class, state-of-the-art facility that surprises and delights meeting planners and convention attendees. Besides technology upgrades throughout, Cobo has a new 40,000-square-foot ballroom and a three-story atrium that overlooks the Detroit River and Canada. A very popular feature is the 3,600-square-foot digital board over the front facade. Detroit is thriving with new restaurants, attractions and housing, creating an exciting and vibrant city. Watch a sporting event in the nation's No. 1 Sports City (according to USA Today), brave the arctic at Detroit Zoo's Arctic Ring of Life or relive the tunes of Motown at Hitsville USA. And that's just a start. Detroit truly has evolved to become America's great comeback city.
−Larry Alexander, president and CEO
Detroit Metro Convention & Visitors Bureau
---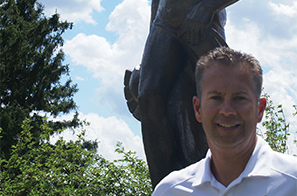 Lansing is Michigan's Capital City, and meeting professionals love how our Midwestern hospitality makes attendees feel at home. The region offers more than 4,300 hotel rooms, unique attractions and restaurants. The tourism community is full of Spartan pride, and as Michigan State University is home to the No. 1-ranked hospitality business school in the nation, you'll encounter meeting professionals who know how to make your event a success. You'll find Spartan Spirit is contagious, and visitors and residents flock to the Sparty Statue for a keepsake selfie. For fun after your event, hop on the Makers & Shakers Trail to take a tasting tour of the area's finest craft beers, local wine and small-batch spirits. Greater Lansing is professional, efficient and organized, but warm, friendly and unpretentious. Choose Greater Lansing.
−David Buckenberger, CMP, CMS, CTA, vice president of business development
Greater Lansing Convention & Visitors Bureau, Michigan
---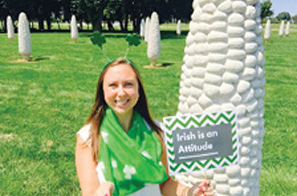 The personality in Dublin, Ohio, can only be described one way: Irish is an attitude. In a city that completely embraces Irish culture, it's impossible for meeting attendees to leave without feeling like VIPs (Very Irish People). Who wouldn't enjoy an Irish-themed welcome reception or Irish music and dancers? The city's location in the heart of Ohio, just 20 minutes northwest of Columbus, makes it an easily accessible site where you'll experience Dublin's top-notch meeting space and excellent service at 15 local hotel properties. During downtime, planners and attendees enjoy the Old World charm of Historic Dublin as they stroll through the shops and restaurants around the town square, then explore various Arts in Public Places installments throughout the city. I invite you to host a meeting in Dublin and discover your own Irish attitude.
−Amanda Mikkelson, CMP, group sales manager
Dublin Convention & Visitors Bureau, Ohio
---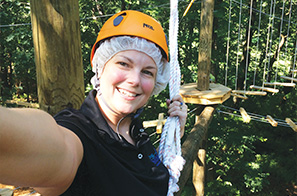 Not only do we have first-class meeting facilities in the Chicago Southland, we have a hidden gem in Irons Oaks Environmental Learning Center. It's a great team-building facility located on 38 beautiful acres. Whether it's overcoming your fear of heights, like I did on the high ropes course, or participating in ground activities such as crate stacking, Irons Oaks has something for everyone. I encourage everyone to experience this fantastic part of the Chicago Southland firsthand and overcome obstacles that might be holding you back.
−Mary Patchin, CDME, director of sales
Chicago Southland Convention & Visitors Bureau
---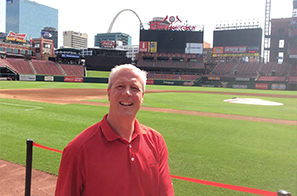 Baseball is the heartbeat of our community, and catching a Cardinals game is just one of the many experiences visitors can enjoy in St. Louis. We've invested more than $5 billion dollars throughout our downtown convention quarter, making St. Louis a destination not to be overlooked. Our metropolitan area has 38,000 hotel rooms, 7,000 within a mile of America's Center. Along with those first-class accommodations and convenient air access, we have numerous vibrant cultural and entertainment options that make our meeting package one to rival any other top-tier destination. And we're continuing to swing for the fences. The grounds surrounding the iconic Gateway Arch are being reimagined through a $380 million project that will revolutionize downtown and the Mississippi riverfront. We invite you to come see how we can help make your next event a home run.
−John Bettag, vice president of sales
St. Louis Convention & Visitors Commission
---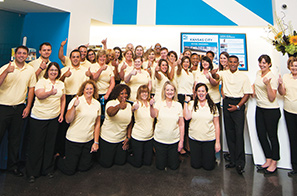 We take teamwork to another level at Visit KC. Known for its central location and affordability, Kansas City is making a name for itself in national publications such as Travel + Leisure, The New York Times and The Huffington Post. From Walt Disney's first animation studio to Google Fiber's first fiber community, creative thinking just comes naturally here. Attendees can see this cultural vibe almost everywhere they look, whether it's one of America's most concentrated arts neighborhoods or the magnificent new Kauffman Center for the Performing Arts. But it's important to note that what people know and love about Kansas City—the people and our Midwestern hospitality—are personality traits that never change. Filled with friendly, fun-loving folks from around the globe, Kansas City is a delightfully surprising city that's ready to welcome the world.
−Ronnie Burt, president and CEO
Visit KC, Missouri
---
I love… downtown living with my wife and kids on Mass Ave. Monument Circle, the heart of the city. Georgia Street. The Pacers, Colts, Indians and Fuel. The Indy 500, The Greatest Spectacle in Racing. Hosting Super Bowls and Final Fours. Selling USA Today's No. 1 convention city. Having 4,700 hotel rooms connected by skywalks to the convention center. White River State Park, a 250-acre urban oasis. Our Canal Walk and Cultural Trail. Air travel via IND, America's highest-rated airport. Fountain Square. The Arts Garden. Real farm-to-table dining. The world's largest children's museum. The International Orangutan Center at the Indianapolis Zoo. The Indiana State Fair. Hoosier Hospitality. The phenomenal team at Visit Indy and the community that supports us.
−Leonard Hoops, president and CEO
Visit Indy
---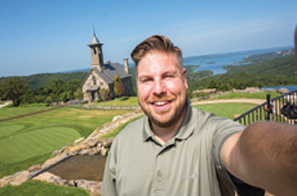 When it comes to personality, Branson's got it. Meeting planners visiting for the first time will use adjectives like charming, dynamic, energetic, friendly, imaginative, warmhearted and versatile. Attendees love our variety. Music fans take in live shows. Outdoor adventurers go fishing, kayaking, paddleboarding, hiking or biking. They bring along their families and enjoy museums or an award-winning theme park. Meeting planners love the quality, affordability and mix of our hotels and venue options. The Branson CVB is ready to make your next event a big success.
−Jeff Seifried, president and CEO
Branson/Lakes Area Convention and Visitors Bureau, Missouri