Mandalay Bay Resort and Casino is a major player in the Las Vegas meetings scene and is building on that reputation with 350,000 sq. ft. of new convention center space that will debut this week. Amid a $70 million expansion that began in October 2014 and will be completed in January 2016, Mandalay Bay will christen its newest area by hosting Magic, the world's largest fashion marketplace featuring the latest trends in apparel.
"The opening of our convention center expansion is another exciting milestone in the multiyear transformation of our resort," said Chuck Bowling, president and COO of Mandalay Bay. "The response to booking the space has exceeded our expectations, and we believe this investment will increase visitation to Las Vegas, driving incremental business to MGM Resorts' portfolio and the city overall."
The expansion includes new exhibit space, a 20,000-square-foot foyer and underground parking. The project also calls for the transition of existing space into a 70,000-square-foot carpeted ballroom. When the project is complete, Mandalay Bay Convention Center will feature more than 2 million sq. ft. of space and 900,000 sq. ft. of contiguous exhibit space. The expansion will elevate Mandalay Bay to No. 5 in North America for total square feet and exhibit space.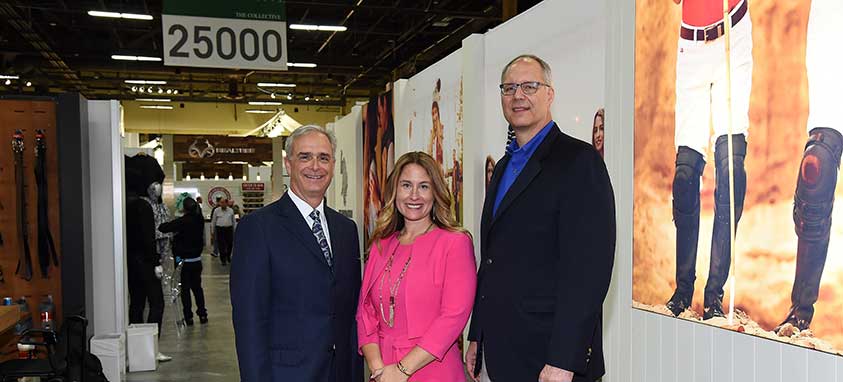 Stephani Glanzer and Tony Calanca
"In addition to the convention center expansion, we recently announced and are undergoing our 3,000-room remodel," said Stephanie Glanzer, vice president of sales at Mandalay Bay. "These updates combined with numerous other new offerings and venues solidify Mandalay Bay as a top choice for corporate groups and trade shows of all sizes. One of our larger shows, Magic, is a valued loyal customer and we are pleased to welcome them as our first group into the new space."
Mandalay Bay is a green leader, recycling more than 80 percent of all convention materials. Best practices include sustainable service ware, organic, sustainable menus and zero waste recycling. The convention center is getting an additional rooftop solar photovoltaic (PV) array spanning 8 acres, which will be complete in the fall.