Next to the freedom to work in your pajamas, there is a laundry list of benefits to be gained from working remotely. Working from home is beneficial for the environment, employers and the employee, so it's no wonder that it's become more popular.
Working outside of the office reduces costs for both the employer and the employee, as commuting, food and child care expenses—which can amount to $7,000 on average, according to Tecla, a global IT recruiting company—are lessened.
It also directly contributes to greater feelings of happiness, with 71 percent of remote workers, compared with 55 percent of on-site workers, reporting that they are happy with their job. Those who work from home at least once per month were 24 percent more likely to report feeling happier and more productive, according to a study by Owl Labs.
Hotels across the United States have carefully crafted their spaces around the new working landscape, making for a happier space for planners that work from home, as well as for the remote workers in general. Here are some hotels that are offering particularly inventive spaces.
The Library, 11 Howard, New York City
The social spaces that make up The Library have recently been moved to the second floor to better serve as extensions of the guest rooms. This co-working area, which features wood flooring, plaster walls and furniture from around the world, is ideal for planners looking for a working space that doubles as a respite area.
Replete with natural light and beautiful white marble counter tops, The Cafe is the perfect spot for planners who need a few hours to get some work done or have an intimate, casual meeting.
This second-floor lounge area is equipped with loads of seating and charging areas. Studios in this space can be rented out for groups of up to 20 people. It's easy to grab a bite from the nearby bar, and once the work is done, it's just as easy to grab a cocktail to celebrate a job well done.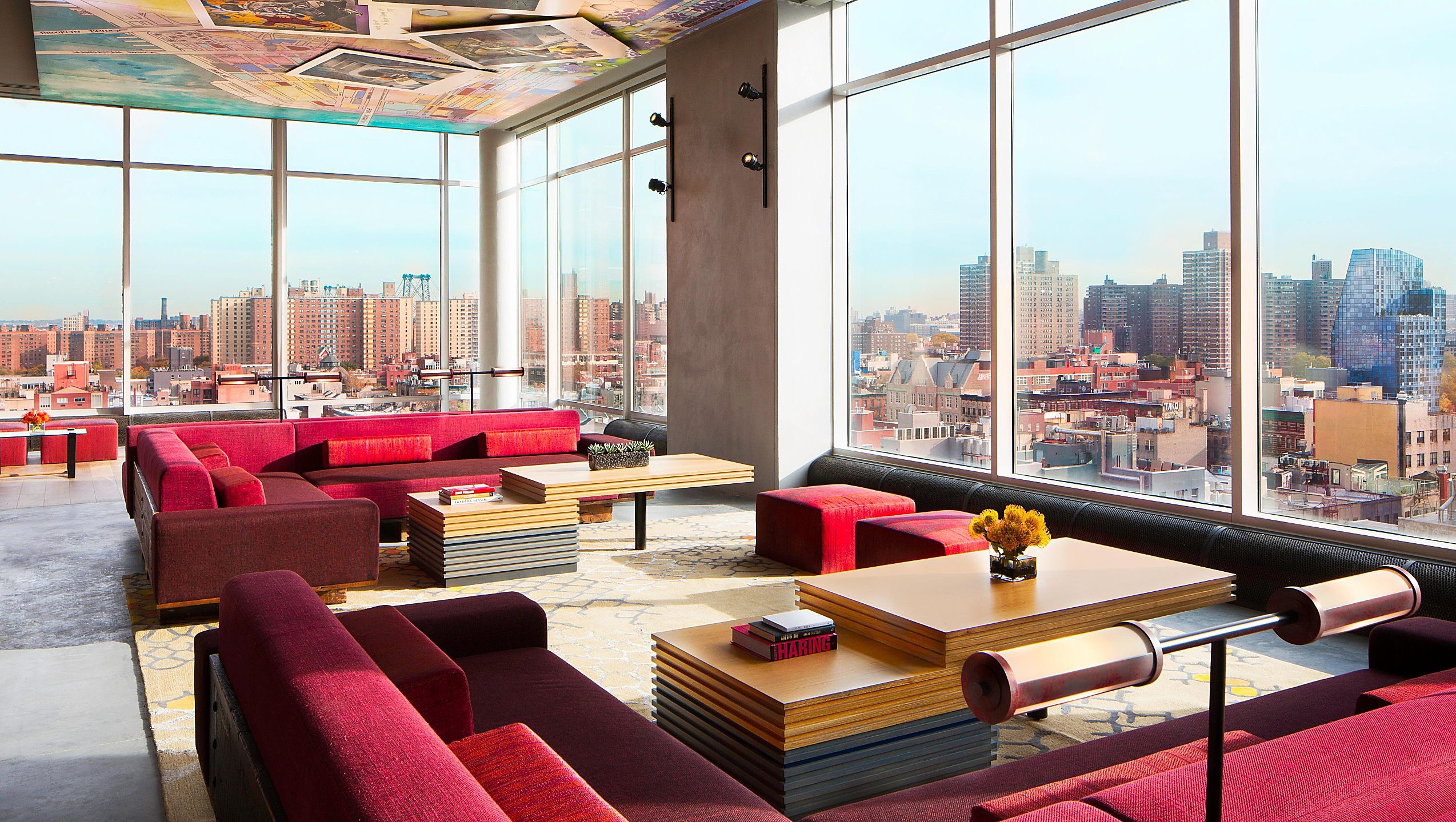 Do you love gorgeous views, no matter which way you look? Then the lobby at Hotel Indigo is the place for you. Work while you enjoy 360-degree, unobstructed views of Manhattan from the 14th floor. After the work is done, you can move one floor up to Mr. Purple, the hotel's signature restaurant, which is complemented by two terraces and features a rooftop bar and pool.
Coco and the Director, Charlotte Marriott City Center, North Carolina
This is a coffee shop that doubles as a co-working space for people to collaborate and share ideas. Coco is not shy about its mission to give back to the community, often hosting events for local artisans to showcase their talent. Three free co-lab spaces—which are rentable on a first-come, first-serve basis—are available.
Starterhaus, Gravity Haus, Breckenridge, Colorado
Set to open December 2019, Starterhaus is a co-working space in Gravity Haus—a new ski-in/ski-out property—that features a kitchenette and storage cubbies. There, meeting professionals can get things done while enjoying incredible views of the Colorado mountains. Day passes are $35 and monthly passes are $299; the entire space can be bought out for private groups and conferences. Feel free to bring your pups, as this space is dog-friendly.
Every space at The Wayfarer DTLA, set to open late 2019, will be a physical manifestation of the "alone together" concept, whether you're serving a group large or small. The Kitchen may be small, but it's a perfect spot for culinary team building, such as an interactive cooking demo or a chef's table experience. The Wayfarer's social epicenter, Gaslighter Social Club features a self-serve tap wall. Larger groups would love The Rooftop, where there's enough networking, drinks and views of downtown Los Angeles to go around—it's a perfect way to end the night.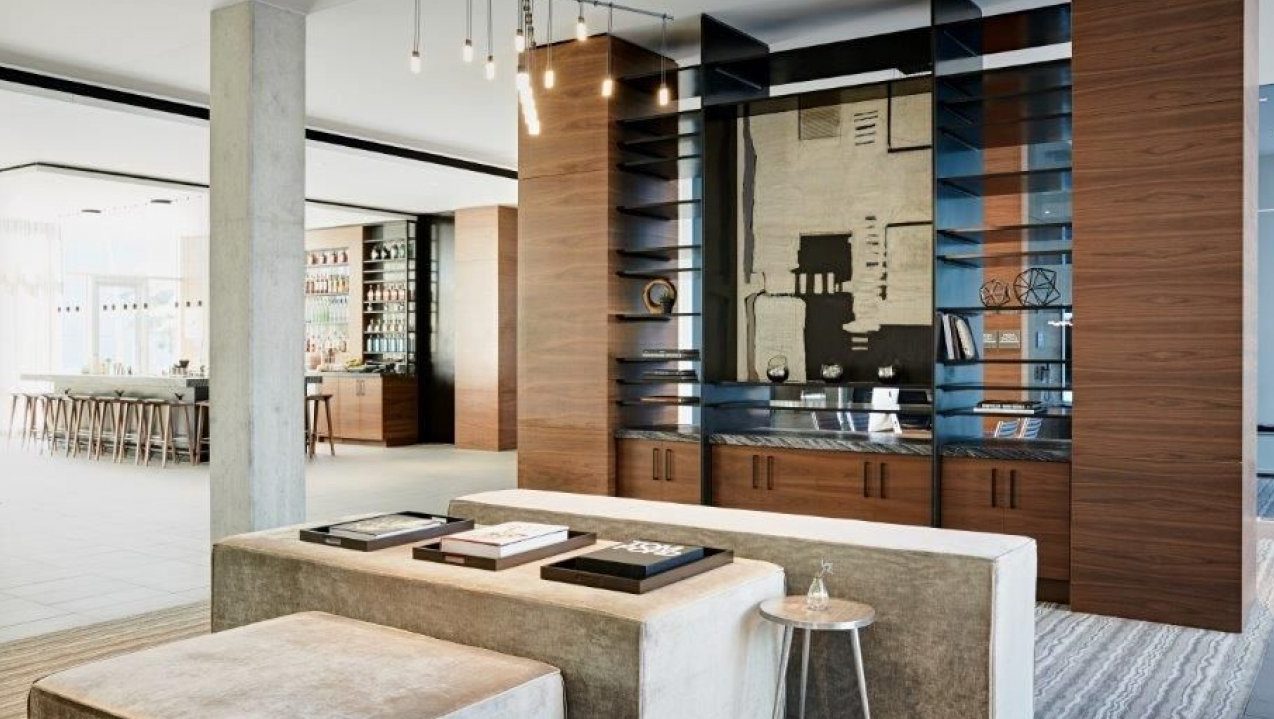 The AC Lounge open-space concept is shared among all of AC Hotel's properties, designed as a modern co-working space by day, and an area to wind down with colleagues by night, with a bar that serves cocktails, craft beers and tapas. This is the brand's newest property.