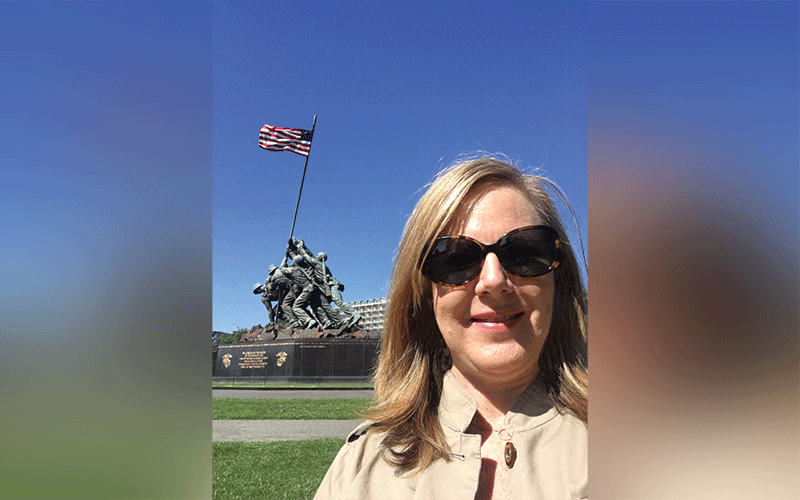 Arlington Convention and Visitors Service
Director Emily Cassell is at Marine Corps War Memorial, one of many American treasures that visitors to Arlington can experience up close! An easy walk from the Rosslyn Metro station (one of our 11 Metro stops), this iconic statue is adjacent to Arlington National Cemetery and minutes by car, rail or bike-share to the National 9/11 Pentagon Memorial and Air Force Memorial. With monumental views of Washington, D.C., Arlington is home to 44 hotels in vibrant, walkable neighborhoods including Rosslyn, Crystal City, Ballston and Pentagon City. And for planners seeking the ideal combination of convenience and value, it's an awesome choice: Arlington's rates average 20 percent less than those at downtown D.C. hotels. We'd love to help you experience our national history and local flavor for a truly memorable meeting.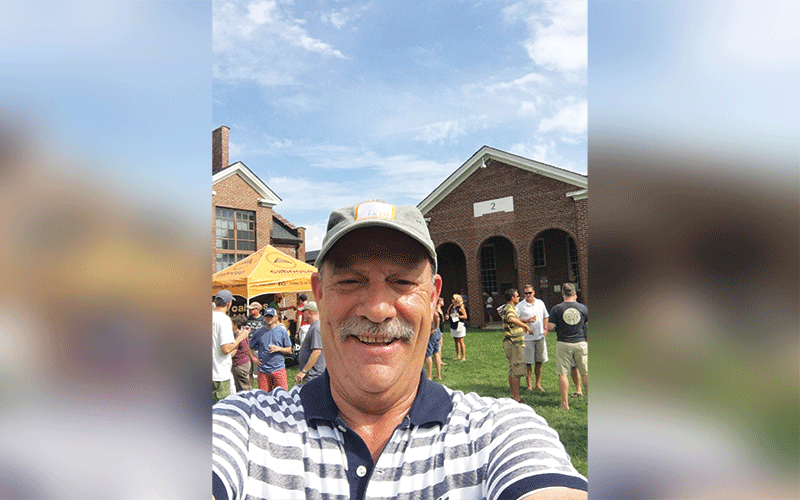 Visit Fairfax
President and CEO Barry Biggar says visitors may be surprised to learn the fascinating history behind Workhouse Arts Center. Years ago, this site (now a part of the National Register of Historic Places) was known as Lorton Reformatory, a prison for nonviolent offenders, including many suffragettes picketing the White House for the right to vote in 1917. Today, visitors to this incredible cultural arts center can enjoy theatrical, dance or musical performances held year-round, book private events and meetings, interact with the 65-plus studio artists or 100-plus gallery exhibitions, and attend large festivals throughout the year. Pictured here is Workhouse Brewfest, which brought together dozens of local Virginia breweries, wineries and distilleries for a day of art, music and beverages.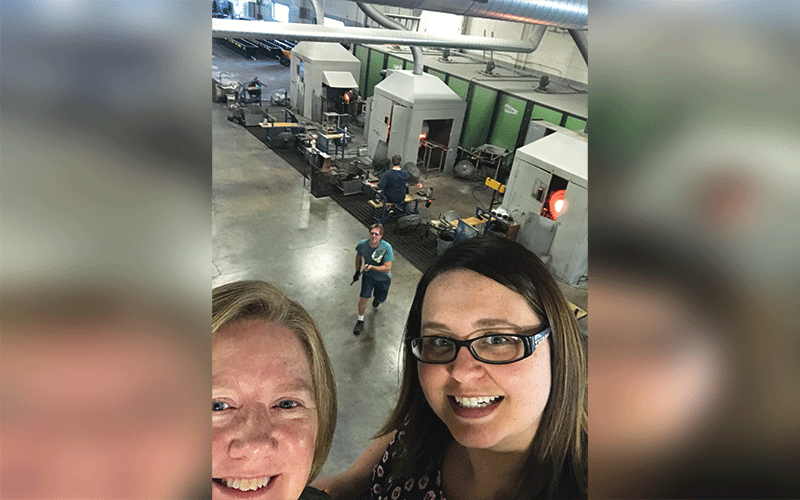 Garrett County Chamber
Heritage Area and Groups Director Jen Durben visited the Simon Pearce Glassblowing Factory and Retail Store in The Deep Creek area to experience the creation of beautiful handmade glass. "We are so proud of this location right in our back yard. Visitors and residents can visit the factory and walk on a suspended catwalk to watch the beautiful craftsmanship of blowing and creating these stunning glass pieces, including everything from diningware to decorative pieces. Originated in Kilkenny, Ireland, our area is one of only a few locations in the United States.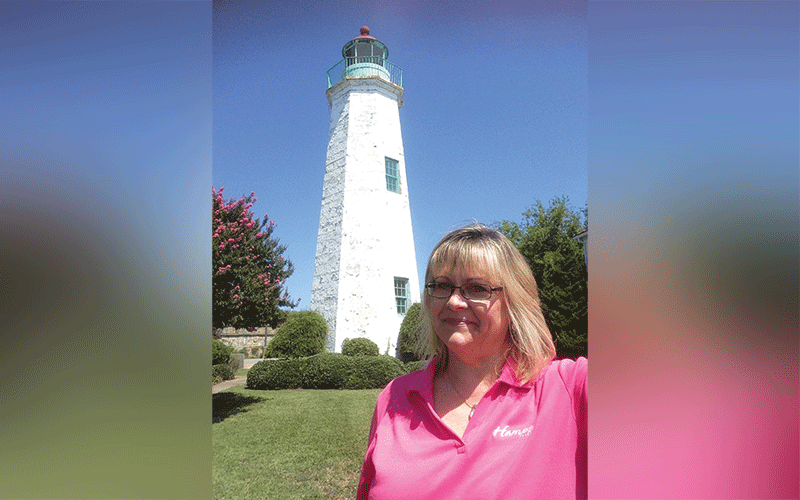 Hampton Convention and Visitors Bureau
Senior Group Sales Manager Michelle Hergenrother poses at Fort Monroe, which was named a national monument by President Barrack Obama in 2011. This special place allows visitors to learn about the site's major role in the Civil War, as well as its 1609 beginnings with the arrival of Captain John Smith and the first arrival of Africans in English North America in 1619. Built between 1819 and 1834, the fort is surrounded by the Chesapeake Bay and Hampton Roads Harbor, making it the largest moat-encircled stone fort built in the United States. The site provided a safe haven for hundreds of runaway slaves during the Civil War and served as the imprisonment site of Confederate President Jefferson Davis. Highlights include the Casemate Museum, Chapel of the Centurion, Paradise Ocean Club and Old Point Comfort Lighthouse.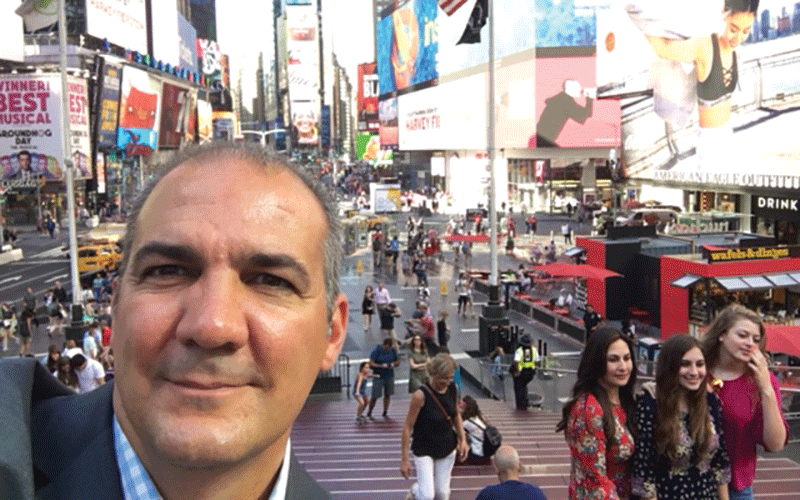 NYC & Company
Senior Vice President for Convention Development Jerry Cito says the "new" New York City—and Midtown Manhattan in particular—is experiencing a period of momentous growth, with groundbreaking developments. The new includes attractions such as Gulliver's Gate (opened May 9), National Geographic Encounter: Ocean Odyssey (debuting October 2017) and NFL Experience Times Square (November 2017) opening in Times Square this year. New York City has the most active hotel development pipeline in the country, with 113,000 hotel rooms as of May 2017 and an expected inventory of 137,000 hotel rooms by 2019. Noteworthy Midtown hotel openings include The Whitby Hotel (debuted February 2017), DoubleTree by Hilton New York-Times Square West (February 2017), MOXY NYC Times Square (September 2017) and New York EDITION Times Square (early 2018).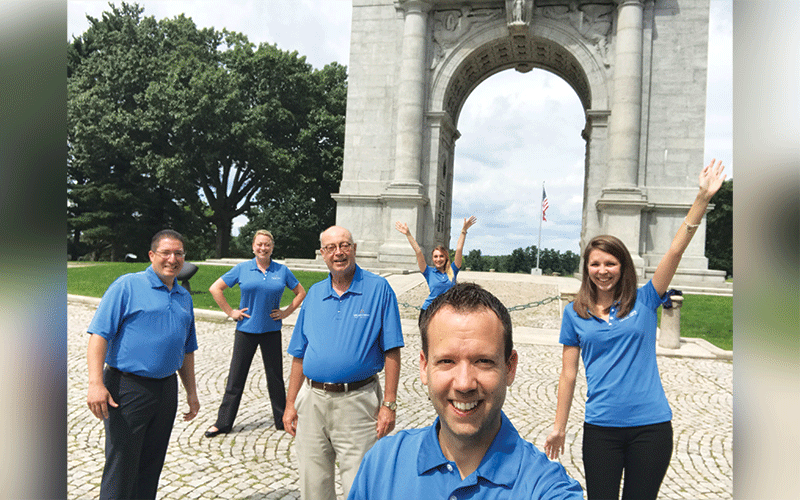 Valley Forge Tourism and Convention Board
The team at Valley Forge is celebrating the centennial birthday of Memorial Arch at Valley Forge! The Valley Forge Tourism and Convention Board team took a trip to the arch to gain inspiration by walking the same grounds as George Washington and the Continental Army. "It's such an honor to have this jewel within Montgomery County, PA!"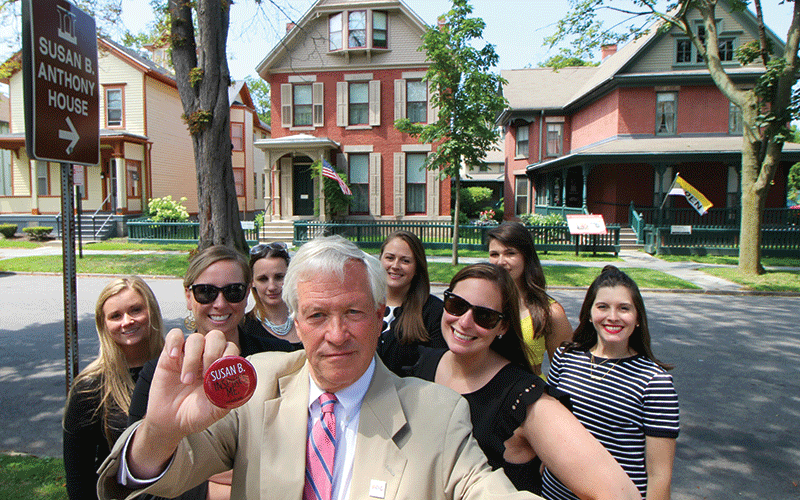 Visit Rochester
President and CEO Don Jeffries stands with some of the amazing women on Visit Rochester's staff outside the National Susan B. Anthony Museum and House in Rochester, New York. This year, we are celebrating the centennial of women's suffrage in New York State. Visitors from all over the world who see this unassuming house will discover the incredible story that lies within. It is the story of the headquarters of the women's suffrage movement and the many women who dedicated their lives to the pursuit of freedom and equality for everyone. Miss Anthony's legacy lives on in Rochester today and inspires us all.