Is it possible to turn a layoff into an opportunity? The travel, hospitality and meetings industry has been one of the hardest hit during the COVID-19 slowdown. Tens of thousands of jobs have been lost and more notices may be on the horizon. Delta Airlines and American Airlines have announced that they will continue to furlough employees due to the ongoing slowdown in business; Marriott International anticipates further staff reductions. Independent planners are facing gaping holes in their calendars as meetings continue to drop off.
If your position was eliminated, you have options in and out of the hospitality industry. Here are some quick tips for job hunters debating their next career move.
Freshen Up Your Resume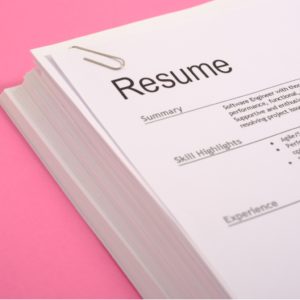 It may have been some time since you last looked at your resume, but now's the time to take it out of retirement and give the format and focus a brand-new look. You might want to consider getting rid of some old job experience listings. Experts say anything more than 15 years in the past doesn't need to stay on your CV.
If you are looking for general feedback, websites such as Monster.com give free resume evaluations. In as little as two business days, you'll get suggestions about your resume's appearance, content and a prediction of a what a recruiter's first impression may be.
Keep Learning
With a computer and internet connection, you have access to a world of education. Many organizations, including Smart Meetings, have turned their events virtual. In your spare time, turn your attention to a virtual meetings education. Access one of our many webinars, which provide relevant information that can increase your meetings knowledge.
Not only can you step up your education virtually, but you can also familiarize yourself with the hybrid landscape—which is key if you plan on returning to meeting planning when things ramp back up. According to a survey by Etc.venues, 73 percent of professionals are planning a hybrid event before year's end.
Thinking about dipping your toes in another industry? Then why not something that lets you show off the skills meeting professionals are revered for, such as organization, creativity, problem-solving, attention to detail and contract negotiation? These skills are perfectly transferable to other roles in areas like logistics planning and many managerial jobs.
If it's formal courses you're looking for, LinkedIn Learning offers a broad range along the professional spectrum, from sales and marketing to leadership and soft skills, such as communication and time management. Courses taken on LinkedIn Learning are added on your profile, as well, so employers can see what you've been up to. Coursera and edX, which feature courses from Harvard and MIT, are other great ways to expand your knowledge base.
Of course, a host of continuing education and certification courses are available for the meeting and events industry. Smart Meetings offers many of these, in partnership with Event Leadership Institute, at Smart U; check them out on our website. And our September magazine takes a deep dive into even more options.
Familiarize Yourself with the Virtual Interview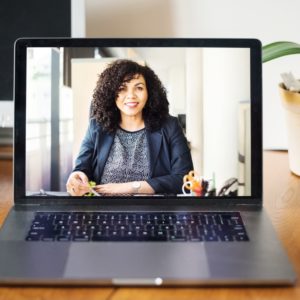 According to Handshake, a site that connects employers with new graduates, 89 percent of employers are now conducting interviews online. When you do get that call or email that you've been selected for an interview, chances are it will be done virtually. The virtual interview is much like the in-person interview with a few other considerations to keep in mind, such as proper lighting and limiting distractions.
In the virtual landscape, projecting and detecting body language and other subtle communication cues can be challenging. Paying greater attention to facial expressions can help create a positive first impression.
Just because you're on your computer during the interview doesn't mean you shouldn't research the company beforehand. Clicking around the web for answers mid-interview is not a good look. It not only shows that you aren't prepared, it also tells the interviewer you aren't engaged.
Try Out Freelancing
Not having a job can be tough, so freelancing may be the way to pay the bills. In addition, freelancing can also keep your skills fresh, as well as help you gain more in-demand skills. There's also plenty of flexibility in freelancing, a plus which seems to be gaining in popularity.
According to research by Upwork, 47 percent of hiring managers are more likely to hire independent professionals since COVID-19. While the coronavirus may have sped up the normalcy of freelancing, things were heading there anyway, as 73 percent of hiring managers are increasing their use of independent professionals and 59 percent say that organizations that aren't adopting a flexible workforce are "falling behind."
Network and Stay Connected
According to a 2016 report from U.S. Bureau of Labor Statistics and Yale University, 70 percent of jobs are found through networking. One simple platform to network on is LinkedIn.
It's easy to neglect your LinkedIn account while you're employed, but freshening that account up now, when you need it most, is a must. In addition to having a profile for employers and potential connections to view, you can also join event planning-related groups (or whatever group harbors your interests), ask for and provide endorsements from others, and request referrals from those you've worked with in the past. You can reach out to others directly for the sake of connecting with like-minded people, and post and comment so people know that you're active.
And remember, just because you aren't looking for a job today doesn't mean you shouldn't network now. That connection you make can be a conduit to your next great job.