Hit the Lanes, Raise a Glass, and Celebrate in Style This Holiday Season
Looking to strike the perfect balance between posh style and informal fun at this year's holiday party? Finding the perfect "high/low" event destination (one that's high on engagement, low on formality), isn't as hard as you might think—especially when you host your office's annual celebration at Bowlmor and Bowlero. These venues feature the perfect combination of high-end service, imaginative fare, and casual fun that can transform your otherwise ordinary party into a strikingly different (and totally entertaining) holiday event. Discover why these super-cool bowling alleys have quickly become America's premier destinations for office holiday party fun.
Upscale Lanes. What exactly makes a bowling lane upscale? Plush laneside loungers, pins awash in hypnotic black light, and massive video walls playing everything from music videos to live sports to classic movies (and vintage bowling "how to's"). Add premium laneside food & beverage service, and you've got everything you need for one seriously stylish bowling experience.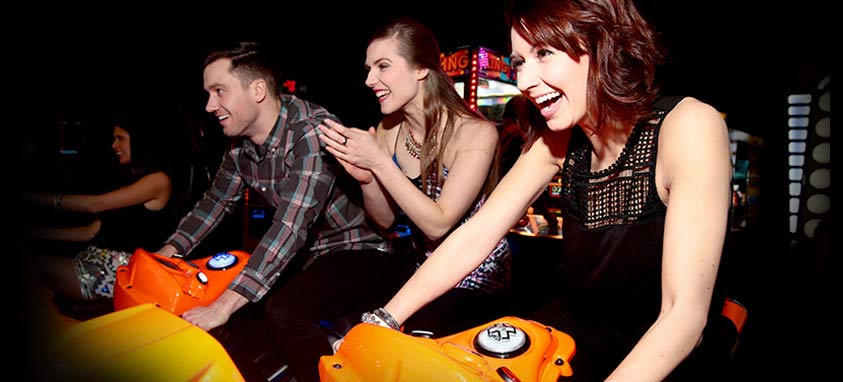 Interactive Arcades. Video games are definitely not just for kids—and the benefit of bringing your parties to a place like Bowlmor or Bowlero is that your guests can choose from a ton of interactive titles. Whether you want to play a life-size game of Connect Four, drift your ride along the streets of Downtown Tokyo, hunt the dinosaurs of Jurassic Park, or battle Imperial Tie-Fighters, you'll have no problem finding the perfect collection of arcade games.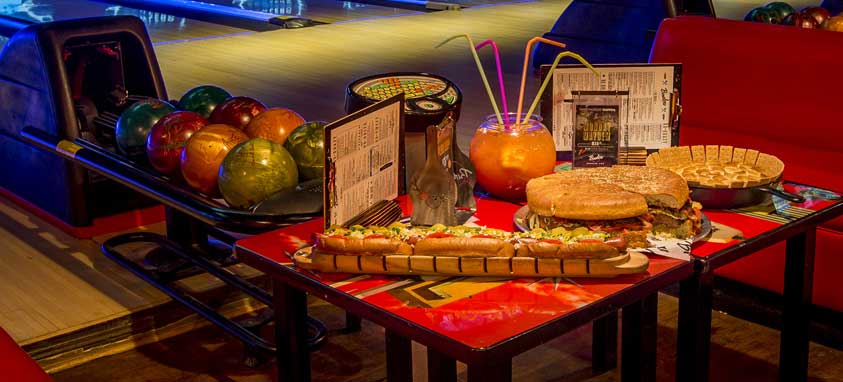 Outrageous Eats. When you plan an event at Bowlmor or Bowlero, your guests will have to prepare their taste buds for the shockingly delicious party menus that await them. Our 5-lb Behemoth Burger, 2-foot-long Mega Dogs, S'Mores Skillet, and Party Pretzel are the perfect laneside companions! And, with plenty of premium drink packages, you can be confident that everyone will be in good spirits at all the holiday celebrations you plan this year.
Ready to Roll? Book your party by 11/15 and get a FREE Bar Upgrade for your event (just use promo code: HOLIDAYXTRA16).