Vegas Means Business
Las Vegas Welcomes the New Era of Business
Attendees may find that Las Vegas event venues look a little different when they start returning to meetings. Yes, there will be more space between the chairs and more hand-sanitizer stations as wellness will be a priority going forward, but they will also find more innovative spaces and the addition of broadcast studios to share the experience with wider audiences. New studies show that attendees are eager to return and the city is ready to welcome them back smarter than ever. Let's take a look at how one of the world's top meeting destinations is supporting the shift to the new era of business.
Pent-up Demand
A new Las Vegas Convention and Visitors Authority (LVCVA) Business Traveler Quantitative Research Overview survey of 510 business travelers revealed that most found the virtual conference experience lacking. Over half (58%) of business travelers said they are "burned out" on virtual business meetings and events and (91%) said they miss the face-to-face interaction of in-person business meetings and events.
When looking forward, even though many business travelers expect that conferences, conventions and trade shows will be offered in a virtual or hybrid format in 2021, a majority (77%) would prefer attending in person in the future.
Since more than 6.6 million people met for conventions and trade shows in Las Vegas in 2019, that means that as soon as the time is right, the desire is there to return to Southern Nevada. And the pro-active Meet Smart, Vegas Smart initiative will ensure extensive health protocols are in place at most venues to help you plan a responsible gathering. 
More Opportunities to Meet
When conferences return to Las Vegas, they will find even more spaces to spread out, highly experienced staff and exciting experiences to offer guests.
The expanded Las Vegas Convention Center (LVCC) now boasts an additional 1.4 million square feet, including 600,000 square feet of new exhibition space and a rooftop terrace overlooking Las Vegas Boulevard. The LVCC was the first facility in Nevada to receive Global Biorisk Advisory Council (GBAC) STAR accreditation by ISSA: The Worldwide Cleaning Industry Association. The certification came after demonstrating compliance with 20 operational, risk assessment, and preparedness and response measures.
Underground work is complete on the Convention Center Loop tunnels by Elon Musk's Boring Company to speed up getting from one side of the LVCC to the other. The system, which will consist of free transport in all-electric Tesla vehicles, is expected to expand in the future to include the Strip and downtown resort corridors and beyond.
In February, Wynn Las Vegas opened its new 430,000-square-foot meeting and convention expansion. It more than doubles the space previously at Wynn and Encore to 560,000 square feet and offers sweeping views of the reinvented 18-hole golf course. Outside, a 20,000-square-foot pavilion and adjacent 20,000-square-foot lawn beckons.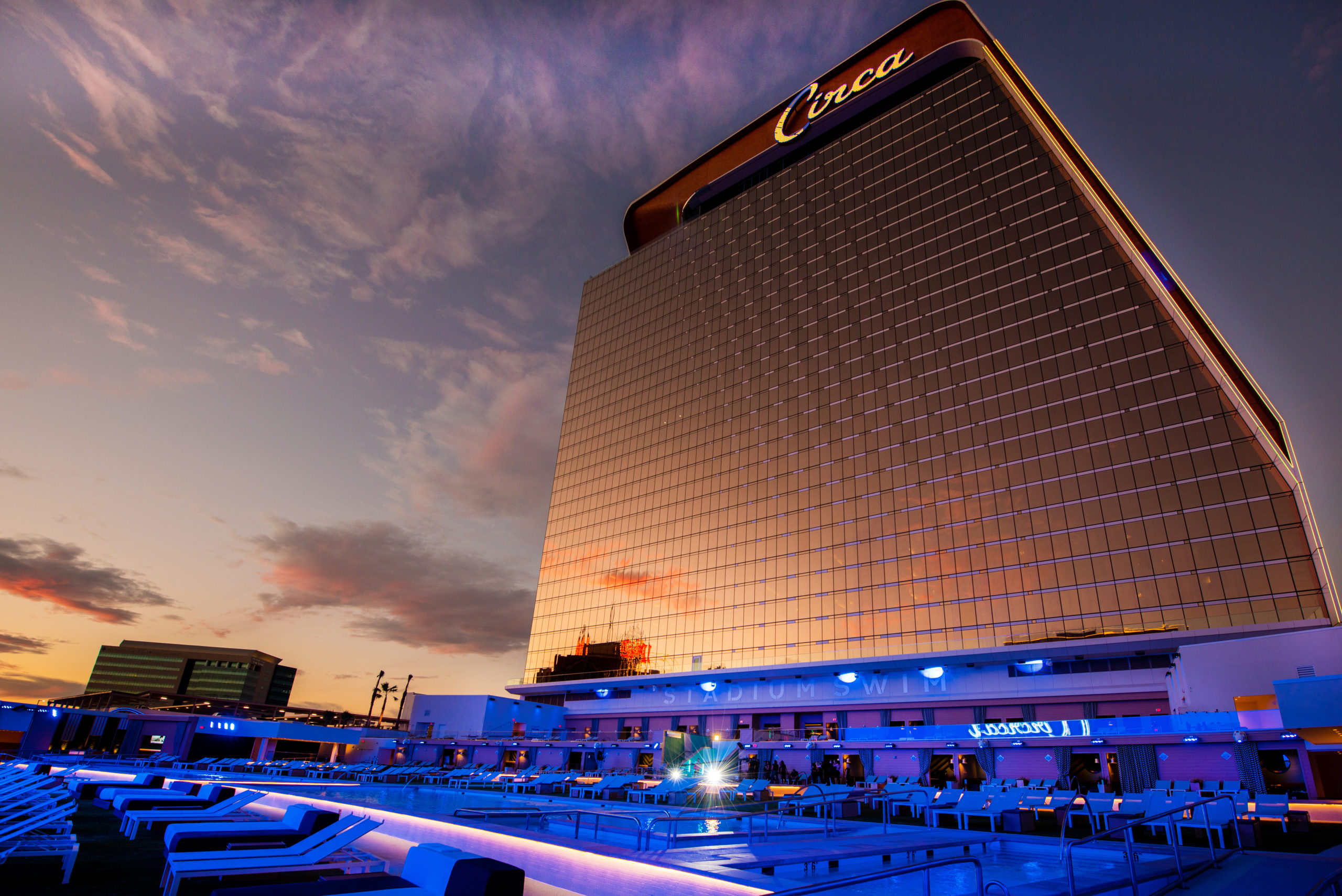 New to Downtown Las Vegas is Circa Resort & Casino, which includes the world's largest sportsbook, an outdoor event pool amphitheater with massive video monitors and super cabanas for private meetings that are still in the middle of the action. Legacy Club rooftop bar on the 60th floor has some of the best views in town from the expansive outdoor terrace.
When it comes to health and wellness, the expanded MGM Grand Conference Center was way ahead of the game. The 850,000-square-foot facility includes Stay Well Meetings, with advanced air-purification systems and amenities designed with support from wellness guru Deepak Chopra and nutritional direction from Cleveland Clinic.
Case Study for a New Way of Meeting

In the short term, while a lot of meetings may be a combination of virtual and in-person, finding the right venue partner will be vital. Hybrid, omnichannel, and hub-and-spoke events require a base that can provide the vibrant stage, robust broadband and audio-visual space to broadcast the content from the in-person location to a growing global audience.
PCMA found that partner in Caesars Entertainment when it hosted a hub event for 50 guests in the new 550,000-square-foot CAESARS FORUM The event was carefully designed from room setup and flow to F&B to ensure distancing and protective gear protocols were in place every step of the way. Two 110,000-square-foot pillarless ballrooms allowed for plenty of space. And because it's connected by a bridge to 8,500 hotel rooms and the recently remodeled Harrah's Las Vegas, The LINQ Hotel + Experience, and Flamingo Las Vegas, attendees could be screened on the way in to ensure they met health protocols each morning.
Conclusion
Since the LVCVA study showed that the majority of business travelers (74%) believe that Las Vegas will be prepared to safely host in-person conferences, conventions and trade shows by the end of the year, meeting professionals can count on finding the right space to put everyone at ease.
For more information on how Las Vegas has prepared their facilities for your next event, please visit VegasMeansBusiness.com.