In Seattle, one of America's most influential cities, transformation is as vital to the cultural fabric as coffee. The progressive, do-it-yourself culture has made it a birthplace for innovation, technology, and music, to name a few. This environment offers a prime culture for productive, exciting meetings.
Last year, Seattle hotel inventory increased by twenty percent, augmenting an already outstanding hotel package. This increase brought the total downtown room count to 14,160 at the end of 2018, with an expected additional five percent increase in 2019.  The brand-new Hyatt Regency Seattle added 1,260 new rooms to downtown Seattle alone, and many of the city's existing hotels have also been updated. The Sheraton Grand Seattle completed renovations in 2018 that included updates to all 1,236 guestrooms, the lobby, the lounge, and the 78,327 sq. ft. of meeting space.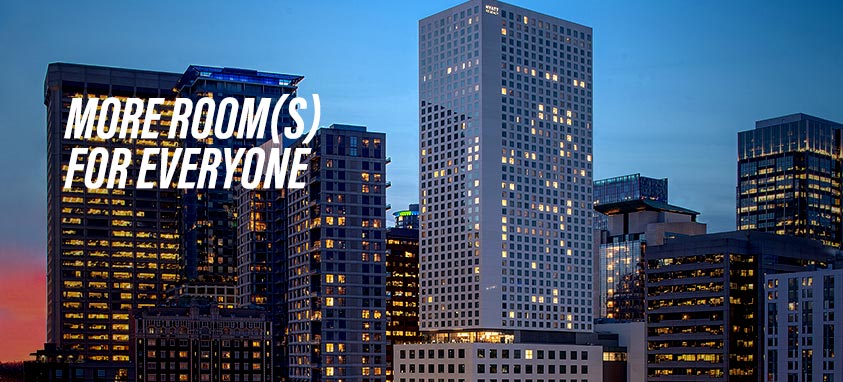 As for convention facilities specifically, the Washington State Convention Center (WSCC) is seeing one of the most significant additions to accommodate the bursting interest in the city. In 2022, WSCC will open Summit, adding almost 250,000 sq. ft. of exhibit space, 66 total rooms, and 58,000 sq. ft. of ballroom space. This complements the existing and already-bustling facility, Arch, with 205,700 sq. ft. of exhibit space, 79 total rooms, and 44,000+ sq. ft. of ballroom space. Both Summit and Arch are centrally located in downtown Seattle and sit only a block and a half from each other.
Major landmarks, like Pike Place Market and the Space Needle both recently underwent renovations that highlight some of the most unique parts of Seattle, and inevitably inspire memorable experiences for attendees. The Space Needle's additions honor the beauty of Seattle by allowing guests to "fly" 520 feet above the city while standing on the new revolving glass floor, dubbed "the Loupe." New waterfront access at Pike Place Market, offers attendees an additional setting to appreciate Seattle's natural beauty with their colleagues.
Seattle is known to be one of the fastest growing hubs for tech startups as well, with venture capital investments at near-record levels. It is home to mega-giants like Amazon and Microsoft, and many other iconic companies like Starbucks, Boeing, and Nordstrom.
This contemporary startup growth is also defined by gender inclusivity, which resonates with attendees. Some of these local trailblazers include Sandi Lin, the ex-Amazon programmer who co-founded Skilljar to help businesses adopt and retain new tools and products; and Maria Colacurcio, co-founder of one of the world's leading collaborative software as a service (SaaS) platforms, Smartsheet.
The momentum of Seattle is unstoppable. You can see it in the addition of the Summit building at WSCC, Seattle's added tourism infrastructure, along with the diverse leadership and businesses in the city. All of these developments make the city an invigorating destination to host a meeting.