Anchorage is the meeting they'll remember from the first moose to the final glacier. Alaska's most populous city is a prime location for a meeting, combining the incredible sights and activities to make the trip a success in the eyes of participants with the amenities organizers need to make the meeting run smoothly.
Surrounded by spectacular natural spaces, wildlife, and glaciers, and filled with metropolitan appeals, there are some great reasons to choose Anchorage.
The Best Of Alaska All In One Place
Anchorage combines city amenities with nearby glaciers, resident wildlife like moose and eagles, and mountain views from the meeting room. With five national parks within reach, the largest railroad transportation hub in Alaska, and busiest seaplane base on the planet, it is the best place to see all the iconic sights of Alaska.
Visits are like a wish list for those with a love of the natural world. Moose browse through city parks, eagles soar over neighborhoods, beluga whales cruise coastal waters in search of salmon. The city sits next to one of the largest state parks in the nation, Chugach State Park, with 500,000 acres of parkland.
It's All About You
Alaska may be a big place, but its most populous city is only 300,000 people. Your event will get a warm welcome and plenty of attention. Alaskans are known for their friendliness and hospitality.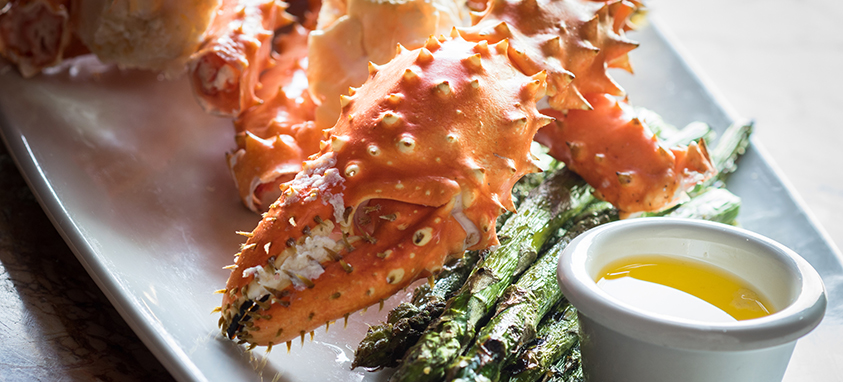 Urban Appeals
While many of the most breathtaking experiences are natural, the city itself holds plenty. With two convention centers in a pedestrian-friendly downtown neighborhood, the city can comfortably host events of up to 3,000. With plenty of hotel rooms in walking distance, and a surprising complement of diverse eateries, world-class museums, and vibrant local art galleries, the city is the perfect place for a meeting.
Incredible in Any Season
Summer may shine, but Anchorage sparkles in any month. From mid-September to mid-April, the northern lights dance over Anchorage. Some of the best experiences never go into hibernation. Any date is a prime chance to explore the trails, visit a glacier, find wildlife, or see the landscapes of Alaska from the air.
Freshest By Far
Seafood gets top billing in Anchorage for a reason: the bounty of Alaska waters is on the menu closest to the source. Salmon, crab, halibut, and shellfish get the attention, and you'll also find locally grown veggies, foraged berries, birch syrup, and Chaga tea.
Affordability
Costs in Anchorage are competitive with those in other destinations. A gallon of coffee is $39.95 at the Anchorage Convention Centers. Also, there's no sales tax in Anchorage.
Getting Here Is Easy
Getting to Anchorage is a snap. Connections from all over the country and around the world continue to expand. Existing carriers are increasing frequency or flying larger aircraft, and new service is arriving as well. The added service makes reaching Alaska's most accessible destination even easier.
A+ Attendance
"I've always wanted to go to Alaska." It's a dream destination, so holding the meeting in Anchorage can fuel better attendance and often breaks records.
Learn more at anchorage.net/meetings.