Brooke Kravetz
Brooke Kravetz was named chef de cuisine of BALEEN, LaPlaya Beach & Golf Resort's signature restaurant in Naples, Florida. She has a passion for creativity in the kitchen and practices this by taking classic recipes and flavor combinations and transforming them into new creations. She previously served as executive sous chef at Sea Salt Naples and received a degree from Cambridge School of Culinary Arts in Cambridge, Massachusetts.
---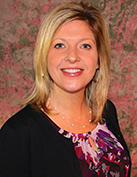 Kristin Wenger
Visit Pittsburgh appointed Kristin Wenger to communication director of the official tourism promotion agency for Pittsburgh and Allegheny County. She previously worked for Keebler Company in Charlotte, North Carolina and began working at Visit Pittsburgh in 2000. Wenger has helped Pittsburgh gain positive media coverage regionally and nationally through press tours and press events within her role in the communication department. She graduated from Geneva College with a degree in communications and public relations.
---
Mike DiNucci
RAR Hospitality announced the appointment of Mike DiNucci as director of sales of DoubleTree by Hilton Phoenix North. He previously served as general manager and director of sales positions for the Holiday Inn Express & Suites Tempe. DiNucci began his sales career at the Handlery Hotel San Diego and has held positions in San Diego, San Francisco, Boston and Phoenix.
Do you have an announcement about a new executive-level job appointment? Email us the good news at editor@smartmeetings.com.