Kentucky history lives on in Lexington and Louisville
Amid the rich bluegrass of Kentucky, adventure awaits. The "Land of Unbridled Spirit" is storied with centuries of legendary equestrian events and distilling perfection against a natural backdrop of thousands of miles of rivers, hiking trails and the longest cave system in the world. Boasting some 900,000 acres of national forests and 52 states parks, Kentucky is ideal for outdoor exploration.
The state's largest city, Louisville, has some 600,000 residents, but the population increases by 25 percent during the Kentucky Derby, when 150,000 visitors grace Churchill Downs for the most-attended sporting event in the United States. Fans bask at Kentucky Derby Museum, featuring impressive collections, interactive events and a 360-degree, high-definition video presentation.
The Bluegrass State's second-largest city is Lexington, the "Horse Capital of the World." Celebrating the majestic equine is Kentucky Horse Park, on 1,200 acres of pasture land that accommodates some 50 breeds. Enjoy working farm exhibits, museums and galleries before settling in at the well-equipped campground.
Kentucky lays claim to more than just bluegrass, fried chicken and thoroughbreds. Come visit for the obvious, but don't overlook the many hidden treasures.
Louisville
"Louisville has a dynamic history as the home of Whiskey Row bourbon distilleries, Churchill Downs, the Slugger bat, our nationally recognized collection of Victorian-style homes called 'Old Louisville' and much more," says Karen Williams, president & CEO of Louisville Convention & Visitors Bureau. "What we've done now is taken a modern approach to celebrating our heritage. Visitors can come to Louisville and experience these age-old traditions alongside the vibrancy of our booming bourbon scene, culinary hot spots and new attractions."
For a grandiose backdrop, Churchill Downs provides multiple year-round meeting venues for groups of up to 600 with flexibility for smaller gatherings, indoors and out. The recently restored Whiskey Row Lofts has massive ceilings and windows, exposed brick and three distinct spaces for receptions and meetings for up to 120—one with theater-styled seating and a stage. Also on Whiskey Row is Evan Williams Bourbon Experience, where up to 100 guests can gather in themed meeting rooms such as a Prohibition-era speakeasy.
Landmarks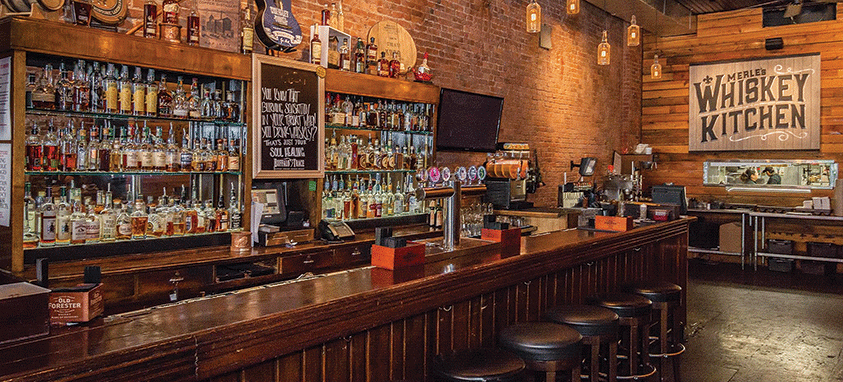 Celebrating the signature spirit, the Urban Bourbon Trail now boasts 39 bars and restaurants. Three new stops were added in 2017, each offering 50 to 150 selections of Kentucky bourbon. Visitors can download the app online, print the map or nab their Urban Bourbon Trail passport at Louisville Visitor Center and participating locations. Along the trail, live music and bourbon-inspired dishes enhance the experience.
The newest addition is Angel's Envy Distillery. It encourages visitors to tour the facility, from distillation process to tasting. For receptions, corporate meetings and events, Finishing Room Bar is a splendid location for 10–75 guests to savor award-winning whiskeys and catered cuisine. "Angel's Envy is a small, personal and premium tour experience," says Dee Ford, the brand home manager.
With five urban distilleries and three more opening by year's end, Louisville has fast become entertainment central. From 1780, when Evan Williams sold his first whiskey in Louisville, until the 1920s, up to 50 active distilleries lined the city block of Main Street referred to as Whiskey Row. These Revivalist and Chicago School-style buildings—constructed between 1852 and 1905 with cast-iron storefronts—now house popular restaurants including the new Merle's Whiskey Kitchen (pictured above), a classic western whiskey hall recently named one of America's Best Bourbon Bars by Bourbon Review. Main Street's Whiskey Row is walkable from Kentucky International Convention Center and KFC Yum Center.
Another iconic landmark is Big Four Pedestrian Bridge over the Ohio River, which connects Louisville Waterfront Park to Jeffersonville, Indiana. Built in 1895, the bridge spans 1 mile and attracts more than 1.5 million annual walkers. After a period of closure, the bridge re-opened in 2013 and now displays LED lights that glow from twilight until 1 a.m. year-round. Nearby food and drink stops make this a fun destination for locals and tourists.
Meet, Greet and Sleep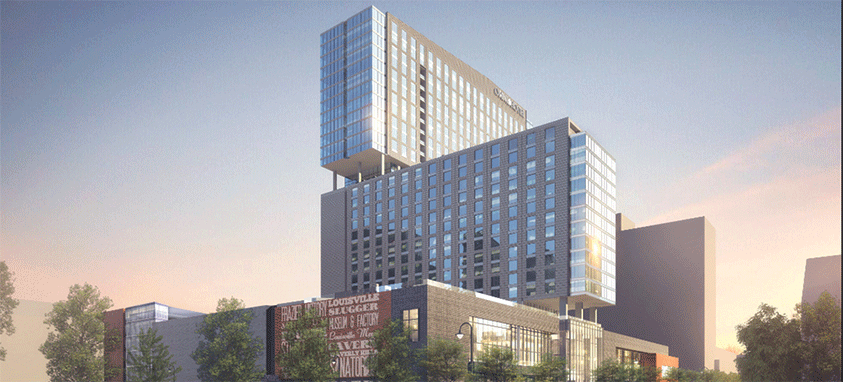 Thanks to a $1 billion investment, downtown Louisville is experiencing a transformation of mega proportions. By the end of 2018, the downtown area will provide more than 5,000 hotel rooms, all a short stroll from Kentucky International Convention Center, which is currently undergoing its own $207 million renovation that will add more than 200,000 sq. ft. of contiguous exhibit space, a 40,000-square-foot ballroom and a 175-seat conference theater. The LEED Silver-certified facility will re-open in August.
With an inaugural date set for spring, the new Omni Louisville (pictured above), with 70,000 sq. ft. of event space, is a unique AAA Four Diamond property poised to host large meetings. The modern architecture symbolizes deep cultural roots integrated into the present-day story of Louisville, as evidenced by a metropolitan market adjoining the lobby.
Within the next couple of years, Whiskey Row will add a Westin Hotel with 205 guest rooms and Moxy AC Nulu Hotel with 110 guest rooms. Other new hotels on the horizon include Homewood Suites, with 140 guest rooms, and Home2 Suites, with 74 guest rooms. The majestic Galt House's 1,300 guest rooms will be rejuvenated.
MAJOR MEETING VENUES IN LOUISVILLE

Brown Hotel
Georgian-Revival built in 1923; recent $12 million renovation; unrivaled luxury and comfort; 293 guest rooms; restored rooftop garden for events; 25,000 sq. ft. of event space; 17 elegant meeting areas; sophisticated Crystal Ballroom accommodates up to 600 guests for receptions.

Crowne Plaza Louisville Airport Expo Center
Very accessible to major interstates and attractions; 588 guest rooms; more than 50,000 sq. ft. of meeting space; new ballroom; 28 meeting/banquet rooms; executive boardroom; indoor/outdoor pool; state-of-the-art fitness center.

Galt House Hotel
Located on the Ohio River; city's largest hotel, with 1,310 guest rooms and suites; 130,000 sq. ft. of event space; 23,300-square-foot grand ballroom and 16,000-square-foot ballroom; exhibit hall and rooftop garden/terrace; near infamous Whiskey Row and cultural attractions; eight restaurants and bars; full-service salon/spa; Pedway connection to KFC Yum Center, Belvedere park area and Kentucky International Convention Center (closed until summer 2018 for renovation and expansion).

Hyatt Regency Louisville
Near championship golf courses; 393 guest rooms; 24,000 sq. ft. of function space; 14,500 sq. ft. exhibit space; revolving rooftop event space for 150; enclosed walkway to Kentucky International Convention Center.

Louisville Marriott Downtown
Undergoing $30 million total renovation highlighting Louisville heritage, to be completed by August; 616 guest rooms and suites; 24,364 sq. ft. of event space; ballroom accommodates up to 2,100; walkway to Kentucky International Convention Center.
Lexington
Just 77 miles east of Louisville, in the midst of bluegrass fields and old tobacco barns, Lexington and Fayette County are home to some 150 horse farms. Adding to the enchantment of "the City in the Park" are fine dining, galleries, entertainment and sports arenas, and superb shopping.
"Folks will decide to attend a meeting based on educational content and then the location of the meeting," says Marci Krueger-Sidebottom, vice president of sales at VisitLex. "We continue to evaluate and update attendance-building tools and resources to accommodate trends."
Unique opportunities are plentiful for meetings and groups, and include a horse farm experience for a reception. "We have a Planner Tool Kit available with more than 100 engaging, 15-second videos to include with registration forms to get attendees excited about Lexington," Krueger-Sidebottom says. "Most want to come early and stay late, so our electronic tools are tailored to help plan personal side trips."
Entertainment and History
Located on the downtown James E. Pepper Distillery property, which dates back to 1847, is Historic Pepper Distillery District. The 25-acre performance district is the result of a community revitalization resourced by local entrepreneurs that now showcases working distilleries and a brewery. The streets are lined with coffee and ice cream shops as well as restaurants and bars, making it an ideal destination for a day trip.
Visitors also gravitate to The Summit at Fritz Farm, an elite mixed-use development that merges retail, office space and a boutique hotel with a prime residential area. Joining The Summit this fall is The Barn, Kentucky's first artisan food hall, which expands culinary options with craft ice cream, pasture-raised meat, chicken, catfish, ethnic seafood, Greek street food, Japanese ramen and more, along with local craft beers and well-procured worldwide selections.
Meeting planner Christiane Maertens from North American Association for Environmental Education is very impressed with Lexington. "Visit-Lex produces a fam like no other," she says. "I have spent countless days on site visits and fam trips, and VisitLex was exceptional. Their attention to detail was over the top as they struck the right balance of business and play to ensure the attendees got a proper Lexington experience. Lexington is a hidden gem and a perfect destination for a meeting of any type and size."
Meet, Greet and Sleep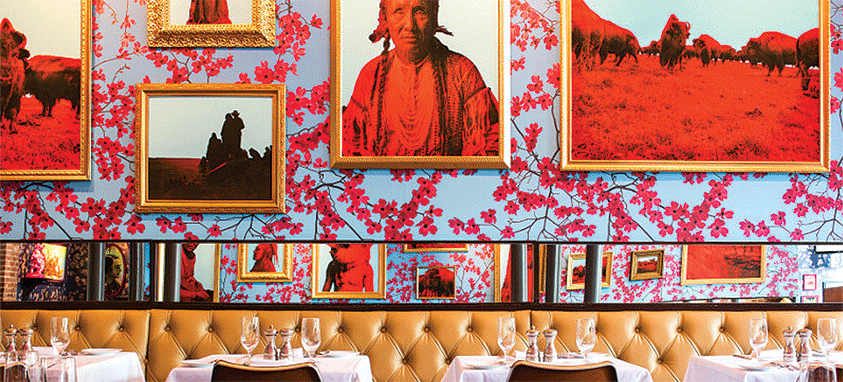 The city's latest addition is 21c Museum Hotel Lexington (pictured above), a contemporary-designed boutique property located in a historic bank building with 88 guest rooms, 7,000 sq. ft. of function space and a modern art museum. Cultural programming and curated exhibitions are publicly displayed for guests and locals, as is Lockbox Restaurant.
A local landmark and the city's newest event facility is Oleika Shriners Temple, with 10,744 sq. ft. of meeting space as well as a 1-acre lot with an 828-square-foot, covered stage for outdoor happenings. The indoor function space includes a ballroom to accommodate up to 500 guests, a meeting room for 100 and dining space for 150 with a fully equipped kitchen.
Grand Reserve Event Center, located in Lexington Distillery District, provides 50,000 sq. ft. of multi-use space, four indoor venues and one outdoor area.
As Louisville and Lexington continue to flourish, attendees will revel in the old and new of Kentucky's finest.
MAJOR MEETING VENUES IN LEXINGTON

Campbell House
Totally reimagined three-story boutique hotel with Southern charm; 287 well-appointed guest rooms; 18,000 sq. ft. of flexible conference space; seated events for up to 500.

Griffin Gate Marriott Resort & Spa
Contemporary luxury property; 409 guest rooms and suites; full-service spa; recently renovated Rees Jones-designed golf course; 28,900 sq. ft. of meeting space; grand ballroom for up to 1,200 guests; 5,400-square-foot outdoor pavilion; scenic views.

Hilton Lexington/Downtown
High-rise hotel adjacent to Rupp Arena and Lexington Convention Center; 366 guest rooms; 20,000 sq. ft. of meeting space; 6,850-square-foot ballroom; skywalk to shopping and attractions; stunning downtown views.

Hyatt Regency Lexington
Access to Lexington Convention Center and Rupp Arena; 366 spacious guest rooms and suites; 19,300 sq. ft. of meeting space; two ballrooms (9,000 sq. ft. and 4,000 sq. ft.); heated indoor pool; gateway to renowned distilleries and breweries.

Lexington Convention Center
Premier meeting site within city entertainment facility; connected to two major hotels and The Shops at Lexington Center; 66,000 sq. ft. of contiguous exhibit space; 40,000 sq. ft. of event space; 17,000-square-foot ballroom adjoining 8,800 sq. ft. of prefunction space; complex includes 23,000-seat Rupp Arena.

Ramada Lexington North Hotel & Conference Center
Minutes from downtown; 145 guest rooms; resort atmosphere; 8,500 sq. ft. of meeting space; two ballrooms; largest room is 2,888 sq. ft., with seating for 300.

Kentucky Legends
Kentucky is where legendary figures—and meetings—are born, including the following.
Frontiersman Daniel Boone, one of the country's first folk heroes, carved out the Wilderness Road in 1775 and established a settlement in the village of Boonesborough. Soon afterward, more than 200,000 people followed his marked route as they migrated to Kentucky and Virginia. He also introduced a bill at Kentucky's first legislative assembly to "improve the breed of horses."
President Abraham Lincoln was born in Hodgenville, and lived at Sinking Spring Farm during his early boyhood. He, of course, served as the 16th president of the United States until his assassination in 1865 and led the nation through the Civil War.
Country music legend Loretta Lynn was born in Butcher Hollow in 1932 and is often referred to as "The First Lady of Country Music" and "The Coal Miner's Daughter," which was one of her best-loved songs and the name of her best-selling autobiography.
Boxing icon Muhammad Ali and actor George Clooney also claim Kentucky as their birthplace.
Dig Deeper for True Louisville Experiences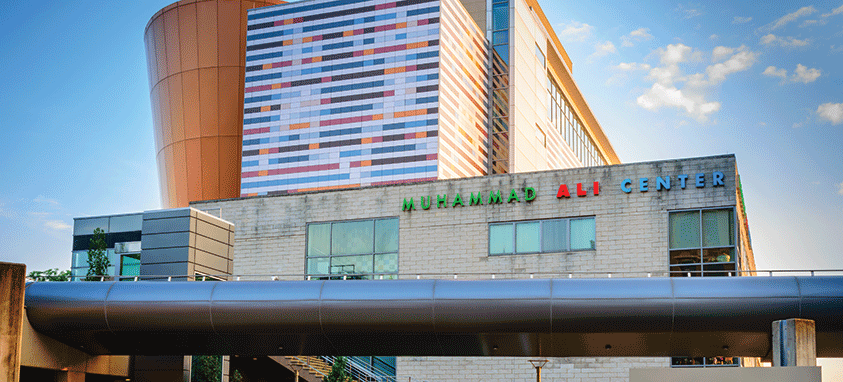 Tired of horsing around? For those willing to look beyond the beaten track, there is action to please almost any group.
Adrenaline junkies will appreciate Louisville Mega Cavern's 17 miles of underground passageways, with the world's only fully underground ziplines and rope challenge. For the less adventuresome, a tram offers historic tours beneath the city. During the holiday season, the underground light show extravaganza is sure to dazzle. Designated a refuge for up to 50,000 during the Cold War Era, the cavern offers a journey into Louisville's geology, history, mining techniques and green technology.
For sports fans in the mix, Louisville Slugger Museum—one of many attractions on what is known as Museum Row in the West Main District of downtown—offers a collection of professional baseball bats and wall of signatures that lends itself to a team-building hunt. Named one of the greatest sports museums in the world by Forbes.com, the museum sits along the Ohio River banks and offers factory tours.
Other highlights on Museum Row include Kentucky Science Center, Frazier History Museum and Muhammad Ali Center (pictured above)—an interactive museum dedicated to the message, "Be great; do great things." The facility can be rented for receptions and dinners.
Horse Country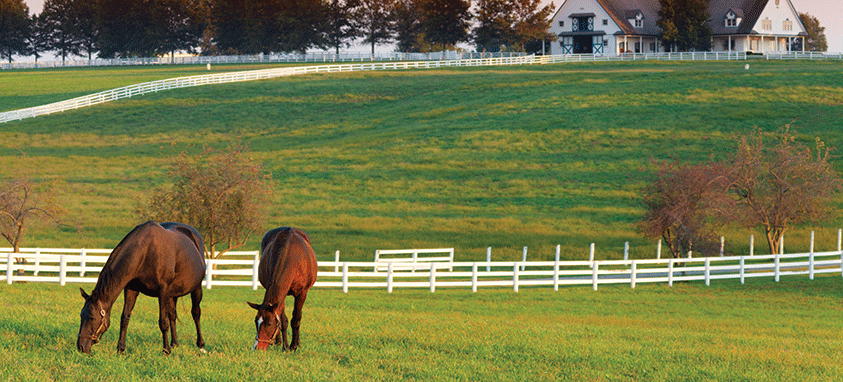 Lexington's Horse Country is a nonprofit enterprise representing a host of members that offer personally guided tours and experiences at its farms and numerous equine-related businesses. Members range from working horse farms (mostly Thoroughbreds) to training and rehab facilities, clinics and hospitals.
With some 450 Thoroughbred horse farms nearby, the scenic landscape of Kentucky is perfectly suited to enhancing meetings with inspiring venues and impressive side trips.
Horse Country's goal is to acquaint tour operators, meeting planners and individuals with the history of breeding and racing. Guests can observe the inside workings of this exciting industry firsthand as they learn from the masters, both humans and horses.
Many Horse Country members can also produce unique events and space for attendees to expand their business agenda or to simply relax in the "Horse Capital of the World."
Horse Country can provide your group with an equestrian experience of a lifetime—one previously available to few people.
---
Mona L. Hayden is an independent writer and an award-winning photographer. She publishes Louisiana Road Trips magazine.