Oregon is awash in signature experiences for meetings
It makes perfect sense that the 33rd state in the union, Oregon, is rumored to have gotten its name from a variation of the Portuguese phrase aure il agua, or hear the water. After all, a state whose western border is the Pacific Ocean, northern border is the Columbia River and eastern border is the Snake River certainly offers residents and visitors alike much opportunity to hear the water—and enjoy it in many other ways, as well.
In fact, one hallmark of Oregon is that it provides so many outdoor opportunities that revolve around the ocean, rivers and lakes within its purview. Its main cities—Portland, Salem, Eugene and Bend—all reside on the banks of large rivers. And their residents make the most of the scenic terrain which surrounds them, engaging in running, hiking, kayaking, rafting and other physical activity for much of the year. And because of the somewhat mild winters across much of Oregon, those active residents can reward themselves with a variety of locally produced food and beverage from the huge, fertile Willamette Valley.
Nature's abundant provisions serve Oregon quite well when it comes to giving visitors a satisfying experience, too. Especially for business groups, the combination of fun outdoor activities, farm-to-table food, and specially crafted beverages culminate in memorable meetings.
The hospitality communities in Portland, Salem, Eugene and Bend are always striving to give visitors an authentic Oregon experience by making make them feel like a local for the short time they're in town. Here are the latest developments in each city that planners can use to perfect the "live like a local" experience for their Oregon meetings.
Portland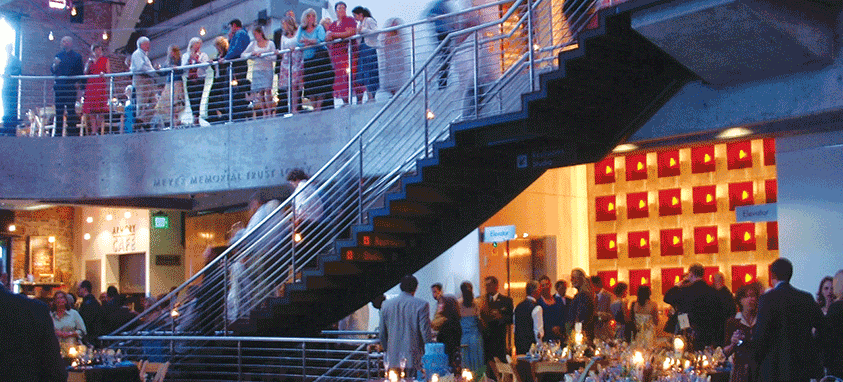 The performance of Portland's full-service hotels in its most recent meetings season shows that the City of Roses is very much in demand among groups. In the first half of 2018, guest room occupancy hit nearly 70 percent, according to industry benchmarking firm STR.
Portland's guest-room inventory is continuing to expand. The centerpiece of all this new development is the 600-room Hyatt Regency Oregon Convention Center, which is set to open in late 2019. "This property will help us attract five to 10 new, midsized conventions to the city," says James Jessie, senior vice president of convention sales for Travel Portland. What's more, center-city hotels are just 10 minutes from the convention center district via the Max Light Rail system.
The city also boasts one of the country's most celebrated convention centers, Oregon Convention Center, a LEED Platinum building and the largest venue of its kind in the Pacific Northwest It provides 255,000 sq. ft. of exhibit space, including 52 meeting rooms and two ballrooms.
Local Flavor Options: Portland is overflowing with them. In fact, overflowing is the operative word, and it extends beyond its well-known winery scene.
"You can't talk about Portland without referring to its status as craft-beer capital of the world," says Marcus Hibdon, director of communications for Travel Portland. With more than 70 breweries in town, groups can easily visit several tasting rooms that offer beer varieties ranging from hearty chocolate stout to refreshing wheat beer and everything in between. Many tasting rooms also serve food, while those with no kitchen often allow local food trucks to set up shop just outside their doors, completing the gastropub offering for visitors.
The next iteration of the craft-beverage experience in Portland is coming from micro-distilleries that produce custom batches of whisky, gin, vodka, rum, brandy and other liqueurs. Three such operations that are large enough to handle tours and tastings for meeting groups are Bull Run, New Deal Distillery and House Spirits. Most are located in the hip central-eastside neighborhood, a quick shuttle ride from central city and the convention center district. More adventurous groups can take advantage of the Biketown program sponsored by Nike, which provides public bicycles that can be picked up and dropped off all across Portland at no charge.
Local Art Scene: The art scene is equally diverse, from sophisticated music, dance and acting performances to coffee-house acts, to offerings involving the crafty, do-it-yourself spirit the city is known for, Hibdon says. Highbrow examples include Portland 5 Center for the Arts, which has five different venues for ballet, musicals, orchestral performances, and pop-music acts.
Then there's Portland Center Stage at the Armory, a two-theater, 8,000-square-foot performance venue that was the first one to achieve LEED Platinum designation. "It hosts more of the up-and-coming and offbeat playwrights, so there's a lot of fun and funky stuff," Hibdon says. Located in the fashionable Pearl District, the historic armory's interior combines urban-contemporary and classic-industrial design, which special events can use as a sleek backdrop. What's more, Portland Street Car can drop attendees right in front of the Armory from many hotels.
For meetings taking place from early May to late October, the 2,700-square-foot rooftop deck at Revolution Hall, a restored 1924 building, can be used for receptions that provide panoramic city views. Downstairs, an 800-seat auditorium with cutting-edge audiovisual is available for private events. Lastly, Portland Art Museum in downtown presents strong Pacific Northwest and Native-American collections, and offers an airy, natural-lit interior courtyard that groups can use as an evening reception space.
The do-it-yourself craze that now dominates cable TV simply followed Portland's lead. "The artisan craft-maker scene has been here for a long time, and just keeps getting elevated," Hibdon says. For meetings, this makes for unique and impactful team-building possibilities. At ADX Portland (short for Art & Design Experience), professional craft-makers teach classes on everything from knitting to print-making, to building and wiring old-fashioned wooden lamps, and these experts will lead groups in making their own pieces.
Insider Tip: Check out DIY Bar, a craft-and-sip venue where groups can make items such as wire-art pieces and heat-stamped leather wallets, all while enjoying food and drink. For similar ideas, visit meetings.travelportland.com and click the "Delegates Love Portland" tab.
Salem
Just a one-hour drive from both Portland and the majestic, rocky Pacific coast, Oregon's capital, Salem (and the closest city to Willamette Valley) offers a slew of local-immersion opportunities. Partly because of this, the hotel community in Salem is making notable efforts to accommodate the rising number of business and leisure visitors. For instance, Red Lion Hotel Salem has unveiled a $10 million renovation of its 148 guest rooms and 10,000 sq. ft. of meeting space. And The Grand Hotel in Salem, adjacent to the 30,000-square-foot Salem Convention Center, recently renovated all 193 guest rooms and offers a free hot breakfast buffet.
Local Flavor Options: Salem's eateries offer some memorable dine-around options because of the abundance of farm-to-table ingredients that come from farms less than an hour away. Within walking distance of the convention center are several restaurants that serve world-renowned Willamette Valley wines and dishes featuring local specialties such as raspberries and Oregon hazelnuts. During a dine-around, attendees can browse offbeat shops and boutiques.
Local Art Scene: Also in the walkable central district is Hallie Ford Museum of Art, featuring pieces from ancient Egypt and China as well as from Native-American peoples of the Pacific Northwest. Nearby is the Oregon State Capitol, where hourly tours explain the large murals depicting the journey settlers made across the 2,000-mile Oregon Trail in the mid-1800s.
The outdoors element that's central to the Oregon experience is offered to meeting groups in Salem through a connected three-park system that's larger than New York City's Central Park. Set along the Willamette River is the largest of the three, Riverfront Park, where Rotary Pavilion plays host to business receptions and dinners for as many as 500 people.
Insider Tip: For a final-night event that's sure to inspire and leave a lasting impression, groups can travel 20 minutes into Willamette wine country for a gala at Chemeketa Eola Northwest Wine Studies Center, situated in the scenic Eola Hills west of Salem. By day, the center teaches future wine-makers and vineyard managers; come evening, it hosts wine-focused dinners for up to 400 people in dedicated indoor and outdoor event spaces that offer majestic vineyard views.
Eugene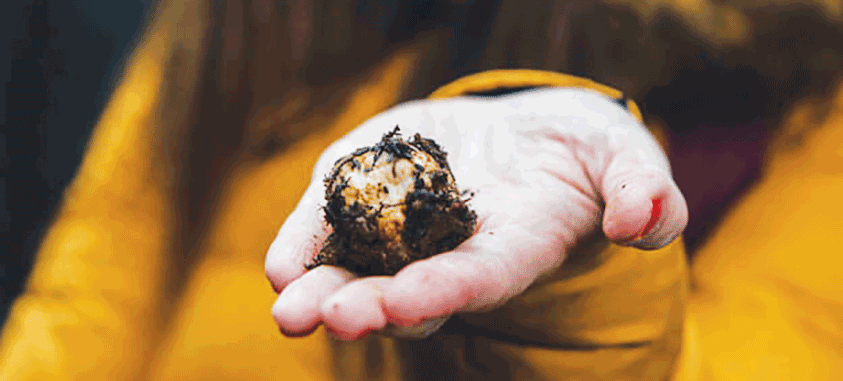 Located two hours south of Portland, Eugene is a regional meetings hub that is easily accessible through direct flights from 10 major cities in the western United States. Its two major meetings hotels lie on opposite sides of the Willamette River: On the east bank is the 257-room Valley River Inn, with 15,000 sq. ft. of meeting space; on the west bank (in downtown) is the 274-room Hilton Eugene, with 30,000 sq. ft.
Local Flavor: Meeting groups need only walk from Hilton Eugene or take a five-minute shuttle ride from Valley River Inn to arrive at the Whiteaker Neighborhood. A historic neighborhood that has evolved into a hip artistic and culinary area, Whiteaker features Venue 252, a unique space for special events.
The 20,000-square-foot, two-story open space was once a lumber mill; now its walls showcase large art installations, which planners can easily decorate in their own way, as well. Just steps from Venue 252 is the quirky heart of Whiteaker, where a few dozen restaurants, breweries and distilleries, plus an area devoted to food trucks, allow for memorable dine-around possibilities.
Local Experts: The other main attraction in Eugene is the University of Oregon. In fact, U of O recently remodeled its conference space to make it more modern and conducive to outside groups. The venue Conference Services at EMU is within walking distance of a few mid-sized hotels.
Regardless of whether a group uses the campus facility or an off-campus meeting venue, "we highly tout our local intellectual capital for the benefit of visiting business groups," says Janis Ross, vice president of convention and sports marketing for Travel Lane County, the city's convention bureau. In other words, affordable subject matter experts in Eugene can add significant value to any meeting.
Not to Miss: Two big festivals take place in Eugene each year: Oregon Bach Festival for two weeks in early July and Oregon Truffle Festival in January and February. Business groups that coordinate their meetings to coincide with the festivals get the maximum local experience.
In July, the city is also alive with road-running enthusiasts; U of O is a world-renowned center for race-runners. And in the generally mild winter, groups can have an unparalleled culinary experience around the truffle festival. The same growing conditions that make Oregon wines outstanding are also ideal for truffles that rival those from France and Italy. Planners could bring in a regional chef to host a live cooking demonstration featuring truffles, and then sample the spectacular results.
Insider Tip: Take the 20-minute drive into the southern Willamette Valley to visit some of the 20 pinot-focused vineyards that have tasting rooms for pairing wine with food.
Bend and Sunriver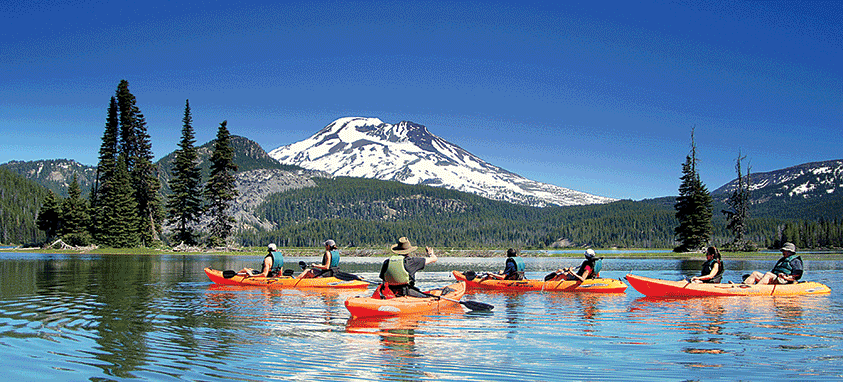 On the opposite side of the Cascade Mountains from Oregon's coastal cities is the high-desert town of Bend and the resort area of Sunriver. With four distinct seasons and about 300 days of sunshine a year, the region is widely known as the outdoor playground of the West, says Tawna Fenske, communications manager for Visit Bend.
Local Flavor: The region's two largest meeting properties are Riverhouse on the Deschutes and Sunriver Resort. Riverhouse recently underwent a $10 million renovation of its lobby, 221 guest rooms and 41,000 sq. ft. of meeting space. Its restaurant, Currents, was remodeled to provide a more open setting that overlooks the river running through the center of Bend.
At Sunriver, located 25 minutes south of Bend near Mount Bachelor, the 245 guest rooms and 44,000 sq. ft. of meeting space are complemented by three restaurants and a tavern, plus 63 holes of golf, a full-service spa, a zero-entry pool with surrounding cabanas and hundreds of acres of land for outdoor fun.
Meeting groups in Bend and Sunriver often use the outdoors even after the sun goes down. For instance, local DMC, Wanderlust Tours, will coordinate not just kayaking, rafting and paddleboarding events by day, but also midnight canoeing and stargazing tours on higher-elevation lakes outside town. Even in winter, evening treks are common adventures for business groups—activities include snowshoeing, cross-country skiing, ice skating and dog-sledding.
For groups looking for a social event involving a bit less exertion, there is High Desert Museum. It tells the stories of the region's diverse people and natural elements through exhibits set in multiple galleries, on winding interpretative paths and in an expansive forest across the 135-acre campus.
Aside from the more active possibilities, Bend also has a robust culinary and beverage scene. "For a town with just 90,000 residents, Bend's Ale Trail is so impressive," Fenske says.
In fact, Bend has more breweries per capita than anywhere else in the world. Wanderlust Tours can arrange a four-brewery tour where attendees hear about each production process, sample the product and enjoy a snack that complements the beer's flavor.
Another tour visits one brewery, one winery and one spirits distillery to show off the different crafting processes. Lastly, groups can visit and sample foods at one of the nearby farms that grow organic fruits and vegetables and raise organic meat and poultry—and cap off the excursion with a visit to an organic coffee roastery.
Insider Tip: For other interesting ideas, check out visitbendlikealocal.com.