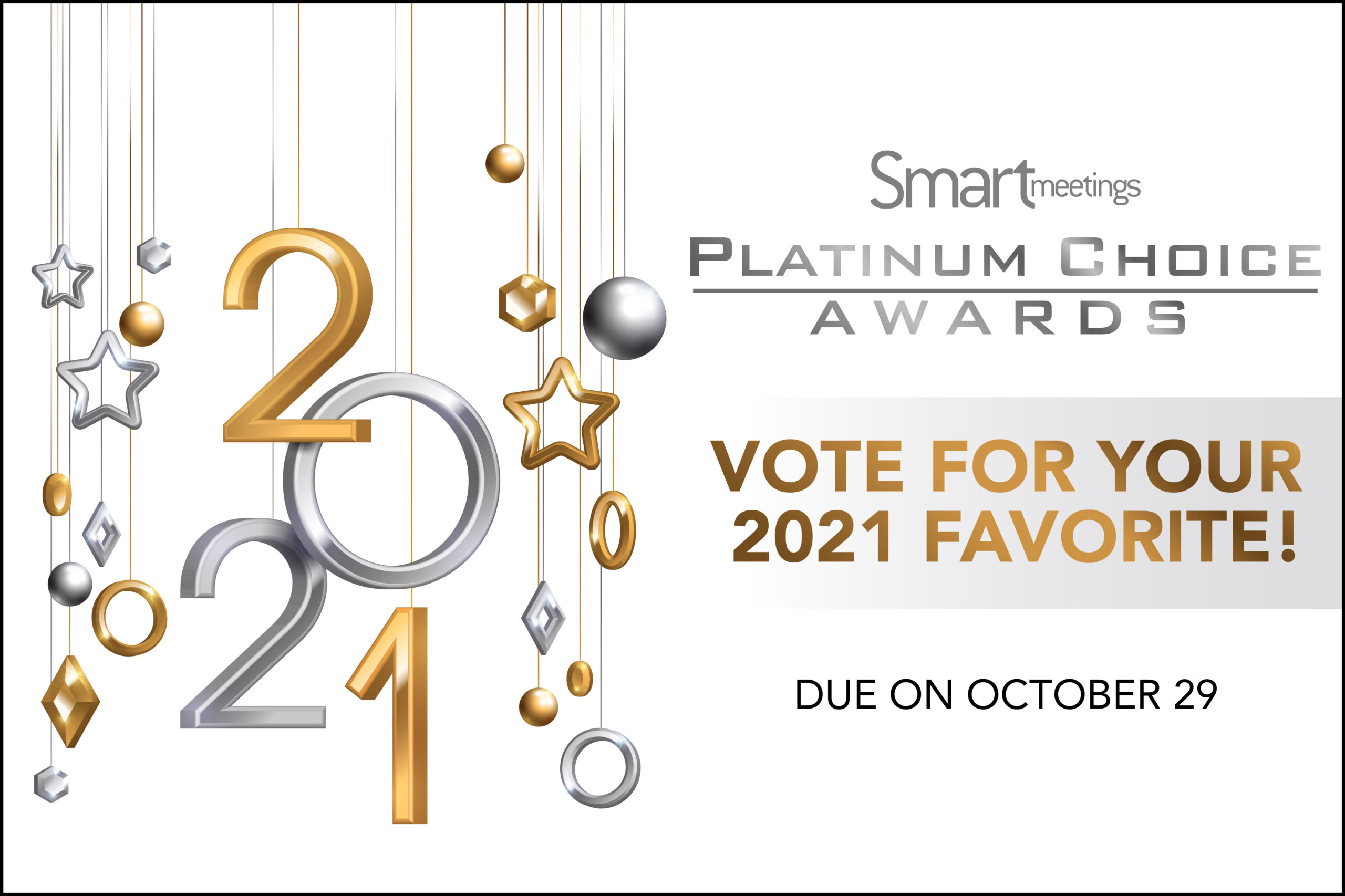 Vote for Your Favorite Hospitality Partner
Smart Meetings is proud to present the meeting industry's 19th annual Platinum Choice Awards. This prominent awards program honors remarkable standards of excellence in destinations and venues. Platinum Choice honorees reflect a foremost commitment to quality and continue to raise the bar for the hospitality industry year after year. That is meeting professionals turn to this least as a strategic tool for identifying potential strategic partners right now.
Your votes for your valued partners will create the short list that will be judged by a team of hospitality experts: Ariana Reed, senior manager of business strategy with American Express Global Business Travel, Carl Winston, director of the School of Hospitality & Tourism Management, San Diego State University and JT Long, editorial director, Smart Meetings. Winners will be featured in the December edition of Smart Meetings' magazine. These premier suppliers helped make your meeting truly unforgettable—acknowledge their dedication and give them your vote of confidence as worthy of being named to the 2021 Platinum Choice Awards list.