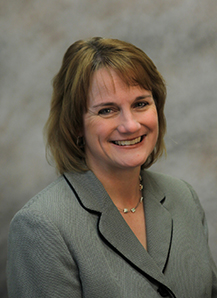 Julie Pingston, CMP, CTA, ESPA president
Nearly three-quarters of meeting planners say that the quality of their experiences with the convention services manager greatly impacts whether they will rebook a venue, according to results of a survey released today.
In the survey, conducted by the Event Service Professionals Association (ESPA) and involving meeting planners across North America, 71 percent of planners said that the experiences would significantly affect their decision.
Among the other findings regarding event service professionals:
100 percent said they have a significant impact on the successful execution of events.
75 percent feel more comfortable and confident in their ability if they belong to a professional organization.
88 percent indicated that the quality of service they provide greatly affects planners' perception of a hotel, convention center or CVB.
81 percent said continuing education is extremely important for event service professionals to keep up with industry trends, compliance and best practices to serve their meetings.
"The results of this survey validate the importance of event services and the direct impact it has on securing repeat business," says Julie Pingston, CMP, CTA, ESPA president. "We hope these findings will encourage further collaboration between event service professionals and meeting planners, as their partnership is crucial to achieve continued event success."