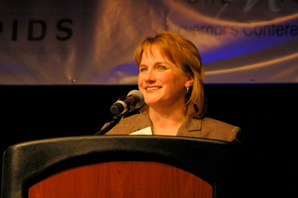 Julie Pingston, CMP, CTA
Ask a group of smart, successful meeting planners the secret to their success, and you're bound to hear a lot of different answers. But one thing that's likely to be a common thread is that they recognize and appreciate the value and importance of partnering with an event service professional as a resource to provide ideas, advice, cost saving measures and shortcuts.
"Meeting planners are great at their trade, but we're the masters of our properties or cities," says Devon Sloan, CMP, CTA, director of events at the Hilton Tucson El Conquistador in Tucson, Arizona. "We strive to help simplify the entire process and mediate any issues that arise."
Communication between these two professionals is essential throughout all stages of event execution. Since each professional has a stake in the event's success, it's imperative to establish a rapport early and begin building a solid, professional relationship.
"Event service professionals can share with meeting planners all of the unique services within the surrounding area," says Amy Cabe, director of convention services at Visit Spokane in Washington state. "This is helpful if the client wants to plan an off-site event or has transportation, tourism or other needs."
But the relationship between these two parties is integral for many reasons beyond local entertainment and restaurant advice. Event service professionals are resourceful and can help meeting planners hurdle a multitude of challenges during an event. For instance, if a client with a limited budget needs an out-of-the-box room setup or wants to incorporate a local culinary experience, the event service professional can provide the best options available that fit the planner's needs and, of course, their budget.
With association events, cost efficiency is key. Service managers can suggest alternate solutions that can save the client money. "We have a consultative relationship with meeting planners," says Jamie Huckleberry, director of event services at The David L. Lawrence Convention Center in Pittsburgh, Pennsylvania. "By trusting our recommendations, meeting planners can often minimize cost for things such as room turnovers."
During a site visit, an event service professional will want to understand the wish list and requirements of a planner's upcoming event.
The bottom line: Your event service professional can provide solutions and resources to enhance your event. By tapping into their knowledge and resources early on in your planning process, you'll proactively reap cost and planning efficiency to improve the overall product and make your events shine.
Julie Pingston, CMP, CTA, is president of the Event Service Professionals Association (ESPA) and senior vice president of the Greater Lansing Convention & Visitors Bureau in Michigan. She has been with the Greater Lansing CVB for 20 years and works with the bureau's overall organizational operations, with direct oversight of convention services, the Greater Lansing Sports Authority, membership and special events.