Michele Kephart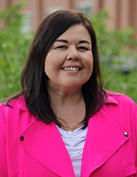 Michele Kephart was introduced as sales manager for The Chattanoogan, a Benchmark Hotel in Chattanooga, Tennessee. Kephart is responsible for group and day meeting experiences at the IACC-certified property. Most recently, she served as director of marketing for Bluff View Art District in Chattanooga. She has also managed her own full-service advertising and design agency, Trahpek Advertising, for more than nine years.
---
Lisa Vogt
Celebrity Cruises announced Lisa Vogt as associate vice president of global meetings, incentives and charter sales, where she will oversee corporate, charter and strategic partner business worldwide. Previously, she was director of global sales and marketing for Celebrity Cruises and Royal Caribbean International and director of business development support and onboard sales for Royal Caribbean International, prior to that. Vogt joined Royal Caribbean Cruises in 1997, and has spent more than 19 years in the travel industry. She is a native of Australia.
---
Justin McCray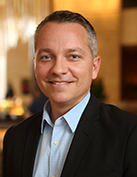 Justin McCray has been promoted as group sales manager for the Mid-Atlantic region at Nobu Hotel Eden Roc, once the hotel-within-a-hotel concept opens this fall at Eden Roc Miami Beach. In his new role, McCray will be responsible for all group functions, including incentives, board meetings, corporate retreats and other business events. He has more than 10 years of sales experience, including positions held at Vantage Hospitality Group, Westin Diplomat Resort & Spa, St. Regis Bal Harbour Resort and Public Chicago.
---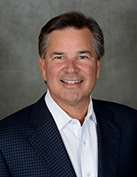 Larry Luteran
Larry Luteran has joined Freeman as executive vice president and chief sales officer of the global brand experiences company. Based in Dallas, Luteran is responsible for revenue performance of Freeman Audio Visual, Freeman Audio Visual Canada and Encore Event Technologies. He is the former senior vice president of group sales and industry relations at Hilton Worldwide, and has more than 30 years of experience in the meetings and events industry.
"I'm thrilled to join the Freeman family, where I look forward to extending our client relationships and contributing to Freeman's growth as a leader in the meetings and event industry," he said. "I look forward to providing meaningful experiences to our audio visual customers. I've spent a big part of my career advocating for the power of face-to-face meetings. Freeman is the company that brings it all to life, and that for me is very exciting."
---
Jon Conching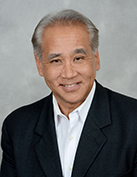 Jon Conching was hired as director of sales, marketing and events for Hyatt Regency Waikiki Beach Resort and Spa. Prior to his appointment, he was regional vice president of sales and marketing for the Hawaii region at Hilton Worldwide. He oversaw sales and marketing efforts for several Hawaiian properties, including the former Turtle Bay Hilton, Hilton Waikoloa Village, Hilton Hawaiian Village Waikiki Beach Resort, Grand Wailea Waldorf Astoria Resort and Doubletree by Hilton Hotel Alana Waikiki Beach. Conching is a hospitality veteran with 40 years of experience in the travel industry.
"We are thrilled to welcome Jon Conching to our Hyatt ohana," says David Nadelman, area vice president and general manager. "Jon's experience representing the Hawaiian Islands and his knowledge of the group and transient markets in which we operate are the perfect combination to take us to a whole new level.  Celebrating our 40th anniversary this year, Jon's addition will set the stage for this property's continued success for another 40 years."
---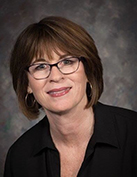 Peggy Hagaman
Discover The Palm Beaches, Florida, the official marketing corporation for Palm Beach County hired Peggy Hagaman as director of sales for the Midwest. In her Chicago-based position, she develops business strategies to solicit meetings, conventions, trade shows and events to Palm Beach County. Most recently she was convention sales manager for more than 12 years at New Orleans Convention & Visitors Bureau. Prior to that, she developed new business strategies for Dallas Convention & Visitor Bureau and Destination Cleveland. Hagaman has a Bachelor of Arts degree from Illinois State University.
"Peggy brings exceptional hospitality and destination sales experience as well as business relationships to our group sales team. The knowledge she's garnered from highly respected destination marketing organizations will be invaluable to our mission to elevate the image and awareness of our expanding meetings and convention product," said Jorge Pesquera, president and CEO for Discover The Palm Beaches.
---
Barry Richards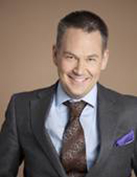 First Protocol, an international events agency, announced Barry Richards as president of the managed services division. Richards, who is based in the U.S., leads account growth for the U.K., while overseeing the agency's managed services division and expanding event resourcing capabilities. First Protocol provides these services for three global financial institutions. Prior to joining the agency, he spent nearly 10 years with Grass Roots, a full-service meeting and events company.
"I am very excited to help drive First Protocol's growth trajectory, and in particular to help expand the existing managed services model to offer a range of services that seamlessly integrate into our clients' event lifecycles and support their changing meetings and event needs," he said. "As someone who is passionate about delivering exceptional event experiences, I also look forward to joining a team of people who share that vision."
---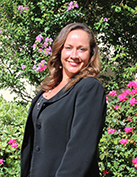 Julianna Viertel
Hilton Garden Inn Downtown Dallas named Julianna Viertel as director of sales and marketing for the 171-room hotel. Viertel has more than 15 years of experience in the hospitality industry and most recently served as director of sales and marketing at Hilton Waco. In her current role, she oversees sales and marketing efforts, specifically focusing on building each market segment, maximizing revenue opportunities and building relationships in the Dallas community.
"We are thrilled to have Julianna leading our sales efforts," said Stephanie Mehail, general manager of Hilton Garden Inn Downtown Dallas. "Her knowledge of the hotel industry and Hilton brand coupled with her passion to build the foundation of a new property will take the Hilton Garden Inn Downtown Dallas to new heights."
---
Marianne McConathy-Nelson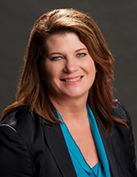 After leading the hotel's sales team, Marianne McConathy-Nelson was promoted to general manager of Hilton Shreveport in Louisiana. She is in charge of directing all aspects of hotel operations, including guest services and satisfaction, hotel administration and marketing efforts. During her previous position as area director of sales and marketing, the hotel sales team at Hilton Shreveport was named Sales and Revenue Team of the Year by HRI Lodging. She has more than 20 years of experience in the hospitality industry and 10 years in the airline industry.
"Marianne is no doubt a seasoned veteran and expert on the Shreveport market," said Larry Daniels, vice president of operations for HRI Lodging, LLC, the hotel's New Orleans-based management company. "Her commitment to leadership and proven track record made her the best candidate for the position."
---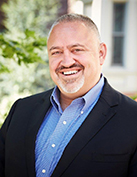 Shawn Jervis
Miramonte Resort and Spa, A Destination Hotel, hired Shawn Jervis as general manager of the desert property in Indian Wells, California. He oversees all day-to-day operations, including sales and marketing, food and beverage and ongoing property repositioning. Most recently he was general manager of The Embassy Row Hotel, A Destination Hotel in Washington DC. He has also managed Terranea Resort in Rancho Palos Verdes, California, another luxury property under the Destination Hotels portfolio. Jervis is a decorated combat veteran who served in the U.S. Marine Corps and was awarded a Combat Action Ribbon.
"Shawn is joining this beautiful hotel at a key juncture," said Kevin Regan, senior vice president of operations for the western region of Destination Hotels. "Shawn has a successful track record in brand development, strategic planning, guest service and leadership, and we are confident he will help us surpass our goals on all levels."
---
Jonathan Capps
Jonathan Capps was named vice president of revenue for Charlestowne Hotels, a full-service hospitality management company. He is responsible for overseeing internal and external revenue management strategies, and establishing new profitability enhancement methods for Charlestowne Hotels. Capps will also assist in strategizing areas to increase revenue for each hotel managed by the company. Most recently, he was director of revenue at Wild Dunes Resort. Capps has a degree in hospitality and tourism management from the College of Charleston and currently serves as an advisor for its hospitality revenue management MBA program.
"In conjunction with his strong sales and marketing skillset, Johnathan demonstrates an incredible aptitude for leadership, enabling him to bridge various disciplines for optimum results," says Michael Tall, president and COO for Charlestowne Hotels. "He will enable our brand to expand revenue services by meeting client needs and continuing our streak of topline revenue generation."