Are you looking for inspiration for your slate of 2020 events? With accessible and flexible spaces at your fingertips, plenty of fun activities and top talent just across the quad, a university setting could be the ideal environment to host next year's corporate meetings and conferences.
An Abundance of Flexible, Convenient Spaces
One of the most important benefits is the abundance and diversity of meeting spaces across the campus. Universities are constantly innovating to attract students from all over the world, so you can count on pristine facilities with all the amenities that attendees will need. State-of-the-art technology is already integrated into the rooms, creating seamless AV equipment usage and effortless wireless connection for presentations. More than that, a campus can offer amphitheaters for a keynote address, smaller breakout boardrooms for planning and connections and every size in between, all in a central and convenient location. In between meetings, attendees can clear their heads with a picturesque walk around campus.
Access to Top Talent
Additionally, companies can start the search for their next generation of leaders. Colleges are filled with driven students who can add value and ingenuity to a company, so you can kill two birds with one stone and use the event locale as an extension of the recruitment process, attracting the best candidates before they apply to entry level positions. Universities are also the perfect location to scout management-level candidates, searching for the right fit to use their MBA or doctoral degree. You can connect with students and forge a positive brand association with your company through various avenues, big or small.
Extracurricular Activities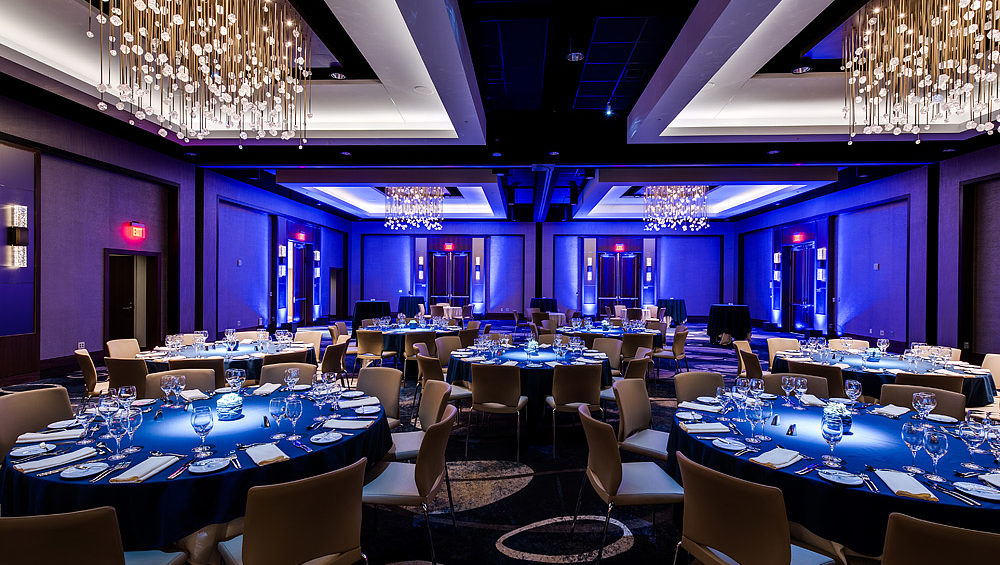 Corporate meetings don't have to be all work and no play! Beyond the exceptional facilities, campuses provide well-rounded experiences beyond the agenda. Schedule a tour of the university to get everyone moving in between sessions or encourage alumni employees to share their favorite spots around town. Plan bonding activities for employees at an on-campus sporting event, a performing arts show or even construct a scavenger hunt around campus with a desirable prize. Local coffee shops provide a quick pick me up before a day of meetings and can serve as great networking spaces outside of the conference.
Big Thinking
Perhaps the biggest benefit of meeting on-campus is that it lays the groundwork for attendees to generate big ideas. Getting attendees outside their day-to-day environment can inspire creativity and spark something new in employees. Working at an on-campus property like Washington Duke Inn & Golf Club and JB Duke Hotel, I get to witness the excitement and ingenuity first-hand in our world-class event spaces. Our guests can utilize several different spaces depending on their goals, and even better, all stay in the same place, which cuts down on travel logistics. We work to accommodate the big ideas by handling the small details, so organizations can accomplish their objectives with ease. Planning comprehensive and engaging events requires planners to accommodate many people, between attendees and speakers, with different requests and requirements, but when all the boxes are checked by one location, it makes everyone excited to get to work.
Diane Tighe is area director of catering and conference services at JB Duke Hotel and Washington Duke Inn & Golf Club, the original AAA Four Diamond award-winning hotel on the campus of Duke University, handling meetings for Fortune 500 companies, non-profits like the Duke Children's Gala and global academic powerhouse Duke University. Tighe has nearly 20 years of experience at the property.