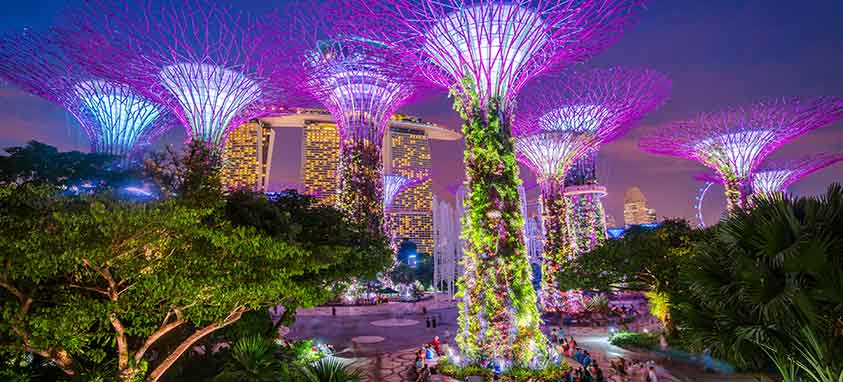 Part of both the fun and fear of planning a trip is questioning how it will play out. Instead of gambling with a significant investment when organizing a meeting or event, imagine selecting a destination that caters to a desired emotion. The capacity of such technology would certainly be the holy grail of tailor-made travel. Fortunately, this prospect could soon become reality.
According to a report by Lonely Planet, scientists from two Australian universities worked with the Singapore Tourist Board to create a travel guide based on the emotions evoked by various attractions. Ultimately, the research group aims to offer a more custom-made planning process to enhancing travel experiences. The research project, called the Singapore Emotion Travel Guide, studied the brainwaves of one family while on vacation.
The small study was conducted throughout 20 tourist activities in Singapore. An Australian family, including Chantelle Ellem of the blog Fat Mum Slim, wore headsets throughout the trip. The headsets measures for electroencephalography, or EEG, which records the activity of billions of brain neurons. The study also entailed pre- and post-experience questionnaires.
The travel guide, now available online, details the various attractions which have been categorized and ranked according to their emotional component. Sections include happiness, excitement, fun, stress, interest and relaxation.
The results?
Free attractions can make people equally as happy and interested as costly ones. Happiness and interest levels were about equal when sightseeing in Little India (a free experience) as they were while ziplining (a more expensive attraction).
New cultural experiences are desirable. Children's interest levels rose about 10 percent while eating native Singaporean food compared to Western food. Plus, the whole family demonstrated high levels of enjoyment while exploring the city-state's 250-acre Gardens by the Bay. Adults showed the highest levels of happiness visiting Jurong Bird Park and Merlion Park.