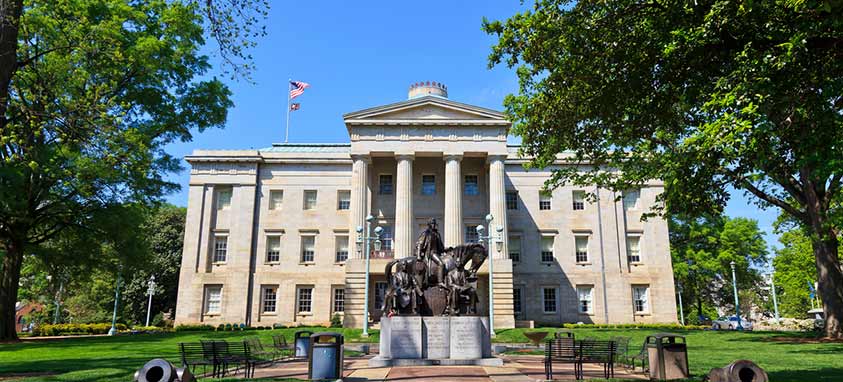 The controversial and costly bathroom ban is on its way out. Today, the North Carolina state Senate and House of Representatives both voted to pass House Bill 142, which repeals House Bill 2 (HB2), commonly known as the bathroom bill. Afterwards, Governor Roy Cooper signed the measure into law.
Since it was passed a year ago, HB2 has led to hundreds of millions in lost business. Events such as the 2017 NBA All-Star Game and major concerts have been canceled. The Associated Press recently completed a study that predicted losses of $3.76 billion over 12 years if the legislation remained in place.
North Carolina was facing mounting pressure to repeal the law. Last week, the NCAA gave the state a final warning to repeal the law or be excluded from the list of potential tournament sites for the 2018-2022 cycle. The state's Congress worked through the night to draft the bill and has passed it just in time.
Compromise or controversy?
However, the new law is not without its flaws. Although Gov. Cooper calls the compromise "the best deal we could get," LGBT groups say it doesn't do enough.
The law repeals the bathroom ban, but does not allow local governments to pass their own anti-discrimination laws until December 2020. This measure is likely in response to one Charlotte city council's attempt to add protections for transgender individuals to its nondiscrimination policies. The council's actions in February 2016 led state lawmakers to pass HB2.
Some say that the law brings things back to the way they were before HB2 was passed, but activists have denounced it and called on the NCAA and other groups to continue to boycott North Carolina.
North Carolina "put basketball over civil rights," says the ACLU in a Twitter post.
Disappointed the #NCGA just voted for a bill which fails to end LGBT discrimination in a move to put basketball over civil rights. #ncpol

— ACLU National (@ACLU) March 30, 2017
Some are questioning whether the new law passes NCAA standards for nondiscrimination. The organization has yet to respond.