If you're a meeting planner organizing an upcoming event in Northern California and want to add in a fun and splashy offsite—or if you're looking to add a new destination to your site rotation—consider attending one of these stellar summertime events: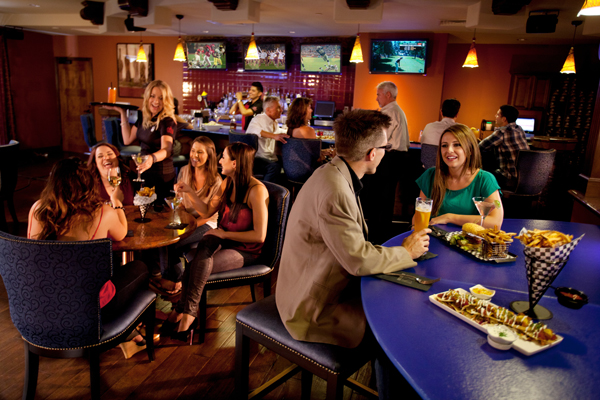 First Blush California Rose Wine Competition and Tasting
When: June 8
Where: The Meritage Resort and Spa, Napa, Calif.
Cost: $25
Why: This inaugural event should please even the most discerning wine-connoisseur. Alternatively, consider going solo to scope out the scene and see if a wine country event is the right fit for your next gathering.
Guests will be able to sip some of the state's finest rose (blush) wines, known for their subtly sweet flavor and crisp finish—the ideal combination for a sunny day in wine country. They can also watch a professionally judged competition of 89 rose wines entered into two categories: "dry" and "on the sweeter side." There will be food and live music, and the event will support an excellent cause: A portion of every ticket sale will go to help Napa's Cope Family Center.
The function will additionally provide a glimpse at the recently refreshed Meritage Resort, a meetings standout with a spa housed inside a cave, a pool and cabanas backed by rolling vineyards, and 50,000 sq. ft. of indoor and outdoor event space.
When: June 11
Where: Golden Gate Club in the Presidio, San Francisco
Cost: $25 in advance, $35 at the door
Why: Mendocino is one of the most beloved destinations in Northern California—a stuck-in-time seaside town known for its boutique inns, wine tasting, whale watching, fresh seafood and charming mom-and-pop shops. The downside: Taking a group on the trek to get there can be difficult (though this inaccessibility is what makes the destination so undeveloped and appealing).
This event, the third annual, eliminates the intimidating drive factor by bringing the area's finest wines, beers, cuisine and more straight to San Francisco. Hosted by Mendocino Winegrowers, Inc. and Visit Mendocino County, the function will showcase winemakers, artisan product purveyors, destination outfitters, brew masters, chefs and innkeepers. Guests will be able to savor the region's bounty by sipping fine wines, quaffing handcrafted brews and eating fare ranging from dried sea vegetables to homemade fruit pies.
Chances are, after experiencing the event, an actually trek to Mendocino won't seem so daunting after all.
For more on Northern California must-book options, click here.
─Nikki Gloudeman