The Breakers Palm Beach
One day after Smart Meeting East National wrapped up at The Breakers Palm Beach in Florida, David Burke, the resort's executive vice president and chief sales and marketing officer died unexpectedly.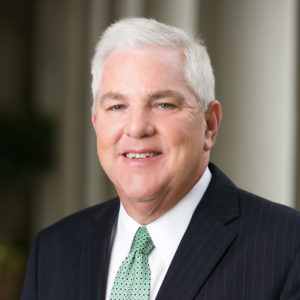 After working at the property for 27 years, the 61-year-old, who died on Aug. 29, was as much a staple of the property as its signature oceanfront view. Clients and employees came to respect his trustworthy handshake.
"The Breakers' team is shocked and deeply saddened by the sudden loss of David Burke, who was beloved by all who knew him," the resort said in a statement. "We wish to extend our appreciation to our friends and colleagues worldwide, who have reached out with their condolences. We are grateful for their love and support during this difficult time. Dave's contribution to The Breakers and the industry was immeasurable—we will all miss him. Our thoughts and prayers are with his wife, Amy, his two sons and his entire family."
Born in 1956, the Bethlehem, Pennsylvania, native began his career in hospitality at Boca Raton Resort & Club, a Waldorf Astoria Resort after earning his Bachelor of Science degree in hospitality management from Florida International University. He went on to a 10-year tenure at Hyatt Hotels and Resorts at properties in Maui Island in Hawaii, San Francisco, Lake Tahoe and the Caribbean before joining The Breakers in 1991, where he served on the hotel's Executive Group of upper management.
"I drive over that bridge every morning [and look] forward to another great day in paradise…It's an honor and, again, it shows off when guests have a great time. Once you stay, you'll understand." –David Burke
"Dave's put his heart and soul into his work the last 27 years and had a tremendous impact on our organization," said Paul Leone, CEO of The Breakers Palm Beach, in a statement. "He held one of the top four positions in our company and was one of my closest confidants. He was a superstar, and an intense competitor who never once missed a sales goal or marketing budget in all those years.
"Dave was also a legend in our industry, and everyone who knew him respected and loved him, and especially loved his endless stream of one-liners. He was always a joy to be around and I feel blessed to have had him as a friend and colleague…Dave loved his work, loved his friends and was a wonderfully devoted husband and father. The Breakers team—our owners, directors, management and staff—is devastated by this loss. It is truly heartbreaking because he was so loved and in the prime of his life."
Smart Meetings TV host Mike Lyons conducted Burke's final interview on Aug. 27. Burke spoke candidly about the company culture at The Breakers and how it has retained highly trained, loyal employees for decades.
"We hear about the beautiful ceilings and the impeccable grounds, and the 140-acres of Palm Beach. It speaks for itself," Burke said. "We have 2,200 employees for a 540-room hotel, a four to one [ratio]…It's hard to get hired here. You'll go through seven to eight interviews to become a waitress. Once you're here, you're part of the family. You might end up in rooms, you mind end up wherever you want to be and, again, we're all about serving the community. We've been here 125 years."
Community involvement was near and dear to Burke's heart. At the time of his passing, he was vice chairman of Palm Beach County Tourist Development Council. Previously, he served as chairman of Palm Beach County Convention and Visitor's Bureau.
"The first day on the job here, you're out doing four hours of community service with one of our senior executives or a couple of our execs, but in your orientation class, first thing is you do a half-day of community service," he said. "It's all about being ingratiating yourself into the community and doing what's right. It's so much fun working for a company that can do the right thing all the time."
In his spare time, Burke enjoyed golfing. He is survived by his wife and two sons, who reside in West Palm Beach.