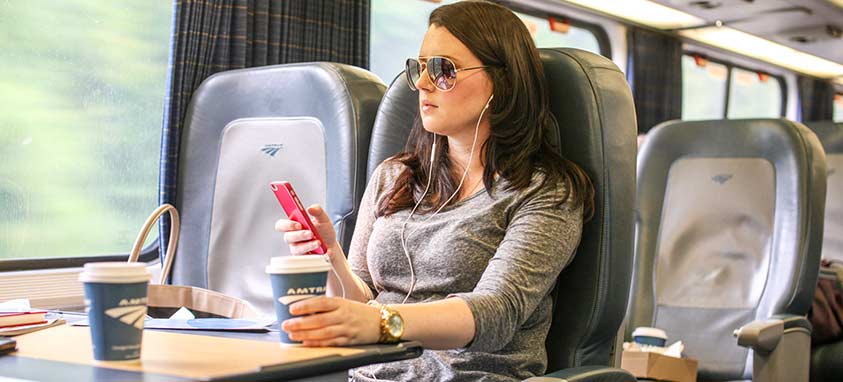 Photo credit: Amtrak
A train can only take passengers so far. Once they reach the Amtrak station, meeting-goers often still need to rely on another mode of transportation to get them to the door of the hotel, convention center or venue. That's where Lyft is coming in to save the day!
As of August 1st, smart phone users can access the Lyft app through Amtrak's app to request a ride. If you've never used Lyft before, you'll receive a $5 discount on your first four trips with the promotion code AMTRAKLYFT.
Lyft drivers can be found in 360-plus cities throughout the United States, spanning 80 percent of the country's population. More than 95 percent of Amtrak passengers are located in territories that Lyft covers.
"We are focused on improving the customer experience, and this is one way we are working to make your entire journey as seamless and enjoyable as possible," said Jason Molfetas, executive vice president for marketing and business development for Amtrak, in a press release.
The two companies plan to expand this partnership in the future. "As a fixture of American travel, Amtrak makes it simple and convenient for passengers, something Lyft feels passionately about as well," says David Baga, chief business officer for Lyft. "Both companies have a long-standing commitment to supporting communities we serve and we're excited to grow together."