"The meeting is the tip of the iceberg, but what goes on behind the scenes, underneath the water, is so mammoth that people who aren't involved cannot fathom how much there is to do and how many different traps you can fall into," says DeAnn Hartman, CMP, meeting and event planner for the Association of Washington Cities.
Do your meetings summon the mental image of the RMS Titanic colliding with an iceberg? How could this menacing specter ever loom over a professionally planned meeting?
If you're a government meeting planner, an outside consultant specializing in government meetings or virtually anyone dealing with this kind of meeting, it may feel like a perpetual minefield when you're trying to navigate regulations and ethics standards and make certain all arrangements are above reproach. "I've been doing this since 1994, and one of the first things I learned is that appearance is everything," Hartman says. "You might have the best deal in the world from a hotel, but if it appears as if a government official is having a lavish meeting or something a city official doesn't want on the front page of the newspaper, don't do it."
Planners who work on government meetings operate within rigid requirements, continually accounting for actual expenditures within dramatically belt-tightened budgets. At the same time, they assume responsibility for every decision's ethical basis and seamless, transparent execution.
Government meetings in the United States at any level—federal, state, county or parish, city or township, international or military—face scrutiny from the public, oversight by committees, and post-event punishment or sanctions for poor judgment or abuse. What affects U.S. federal government meetings, with mandatory transparency and no-frills venues, accommodations and food, also affects other levels of government that are legally or morally held to similar standards by the taxpaying public.
Whence Cometh the Iceberg?
Government meetings "remain a moving target," notes John Graham, CAE, president and CEO of the American Society of Association Executives. Events in the past few years precipitated what he characterizes as the "poisoned environment" for government meetings.
In 2009, some federal agencies, including the Department of Justice, indicated that lavish or resort destinations were not acceptable as venues. The Department of Justice was later tarred by "Muffingate" when its Office of Inspector General reported a meeting's food cost including $16 muffins, albeit later clarified by the hotel involved as generic billing notes for a continental breakfast. The myth of overpriced muffins became a byword for abuse.
In October 2010, an $822,000 U.S. General Services Administration's Public Buildings Service Western Regions Conference meeting for 300 was held at M Resort Spa Casino Las Vegas in Henderson, Nev. The agency was later found to have spent excessively, wastefully and impermissibly on the event; dealt improperly with contractors, including a team-building bicycle-making exercise; and paid too much on food and catering. It was also wrist-slapped for purchasing mementos and renting tuxedos. It became known as the "GSA scandal."
Investigations of two 2011 Veterans Affairs Department (VA) conferences uncovered ethics problems, leadership failures and a questionable video parody that cost $50,000.
Muffins, resorts, Las Vegas and spoof videos are lightning rods for waste in government meetings. Government meeting planners continue to feel the impact from the ensuing tidal wave of media reaction, agency and congressional investigations, public outcry, and White House Executive Orders for travel and meeting spending reductions.
Budget Downsizing
Agency travel is important to the effective functioning of government, and certain activities can be performed only by traveling to a different location. However, to insure efficient travel spending, agencies are encouraged to devise strategic alternatives to government travel, including local or technological alternatives, such as teleconferencing or videoconferencing. Agencies should make all appropriate efforts to conduct business and host or sponsor conferences in space controlled by the federal government, wherever practicable and cost-effective.
–Presidential Executive Order 13589: Promoting Efficient Spending (Nov. 9, 2011)
In this executive order, agencies were directed to plan for fiscal year 2013 budget reductions of 20% (later adjusted to 30%) below 2010 expenditures for most government activities, including travel.
When fiscal year 2013 began on Oct. 1, 2012, with no increase in government traveler per diem rates for lodging or meals and incidental expenses, government meeting planners were dealing with limited appropriate outside facilities, severely reduced budgets and conferences that still had to be booked to do the government's business. An amended Government Spending Accountability Act of 2012 (H.R. 4631) passed the House of Representatives last September, lending a legislative push, but not force of law, to cost restrictions of not more than $500,000 for a government-funded conference and strict accounting for payments.
The Government's Business
"They won't be bringing in clowns and producing spoof movies," says Goran Gligorovic, executive vice president of Omega World Travel, which handles many government meetings and events. "A majority of government conferences are three to four days, involving training the trainers" or a similar purpose. Often, a department needs to discuss a topic where they need everybody in one room.
"First they cut all the extras, the luxuries, the spas. Fewer people are attending a conference. Per-diems are down and hotel rates are up. You see a shift from Forbes-rated Five Star to Four Star hotels and from Four Star to Three Star properties."
Even with the extras gone, face-to-face meetings are still critical for groups in public health, scientific research and law enforcement. "The other side of government meetings," Gligorovic explains, "consists of invitational travel to conferences on health issues, education, geo-politically strategic meetings, etcetera. The Centers for Disease Control and Prevention may bring people in to talk about the spread of some disease or about medical help to the third world. United States Agency for International Development may have a conference on agriculture and helping developing countries."
And even if meeting technology is first-rate, which it isn't always, electronic conferencing can't replace the trading of ideas and on-the-spot reactions crucial for training, first-responders, stimulating scientific advances, or conducting public health or security discussions.
"Government meetings are still happening," says Ronnie Burt, Destination DC's vice president of convention sales and services. "Our industry is being what I would call cautiously optimistic. We do recognize the importance of government meetings but our industry is asking more questions."
Meetings the Government Way
What are CVBs, hotels and other providers doing to accommodate the needs of government groups?
"We are making certain," says Burt, "that planners or organizers are sure that the program's funded, making sure that they have their audience in place, that their numbers are in place and that communication takes place."
The Los Angeles Tourism & Convention Board (LATCB) views the government meetings sector as a "per-diem-driven buy" where price point determines if a hotel is selected, says Bryan Churchill, vice president of hotel sales. The smaller Southern California city of Oceanside "fills hotels in the off season" when military meetings are held at nearby Camp Pendleton, says Visit Oceanside's CEO and president, Leslee Gaul, "even though Oceanside's tax-exempt Tourism Marketing District means that we lose money." And at least one destination has almost no government meetings. Lysa Lewin, vice president of convention sales for San Francisco Travel Association, says, "Business is good, hotel rates are up and per-diem is not as available, so with the amount of business in San Francisco, planners can't get the rates for government meetings."
Then there's the requirement that wherever possible, federal agencies must use government facilities. As a result, some hotel meeting and function space that agencies would have booked in the past may go unused or be used minimally. "Some of the strongest government meeting markets—popular destinations and hotels with 'resorts' in the name, offering an economical option and facilities large enough to host the largest meetings—are currently seen as off-limits due to perception," says Shelley Mann, director of government sales, worldwide accounts for Hilton Worldwide. "It is important to focus on whether they are cost-effective."
Attendees still need a place to stay within per-diem rate constraints, and suppliers need creative F&B options for meals and breaks. "Right now it's a very tough time in the government market," notes Chris Keane, CMP, Hyatt Hotels & Resorts director of worldwide sales, government accounts. "We're not walking away from the government market—it will continue to be a critical and good base market for a lot of Hyatt hotels." Transparent pricing, knowing what a government contract manager will actually approve and concentrating on hub cities for government business are some strategies Hyatt has pursued. It is also investigating preapproved vendor status on the GSA Schedules. Elizabeth Perrin, consulting services director for Courtesy Associates, directs a contracting specialist team to work with hotels and conference and convention centers under the GSA Schedules that ensures secure preapproved and prequalified vendor status. Pricing is pre-negotiated, she says, with these select providers. It's a process
that makes sense given the importance of in-person meetings for many government departments. "Government training is mandated; it's critical to the mission." Under the GSA Schedules, Perrin asserts, time-consuming and laborious procurement and associated costs are avoided. And those planning government meetings will be within ethical and legal standards when arranging the conferences.
Lori Kolker, founder and president of Elle K Associates, Inc., in Rockville, Md., works mostly with government contractors, "and the red tape isn't as difficult as it would be if you go directly through a [government] agency." Unlike some competitors after the GSA scandal happened, Kolker says she hasn't been affected except for more red tape and paperwork for items such as F&B. She has also worked with the Department of Education, IRS, U.S. Army and U.S. Customs and Border Protection.
"The hotels will accept a critical letter of intent from government agencies," says Kolker, "so technically, there is absolutely no contract being signed, unless it's through government contractors because they are allowed to sign contracts." A letter of intent is a letter of agreement from a government agency stating that it intends to hold a meeting on specific dates, using a stated number of rooms and nights. The agreement is not binding, but a cutoff date is included along with details of the number of attendees and room setup directions. "I can convince the government to have these meetings because they're not paying anything out of pocket, they're getting reimbursed for their travel, food and beverage, and there's nothing binding for the government and the hotels," says Kolker.
Destination DC's Burt says the CVB gets constant feedback from hotels where booked space is not filled and meeting and/or room space becomes available on short notice. "It's not an easy process to book business in a relatively short period of time," he adds. "There's a different type of question that's being asked: How many layers of approval before [an event] actually gets the purchase order? A lot of times, government planners are not signing a contract; it's a purchase order, based on the profile of the business: number of hotel rooms and the food and beverage event order."
"The great thing about government business is that it books within 12 months of consumption, within the fiscal calendar year," says Randy Griffin, vice president of global sales for Marriott International, who notes that the Mid-Atlantic region represents 80% of the group's U.S. government business. "We've seen government inquiries for our resort destinations go down dramatically and our leads increase for city center and airport locations that can take advantage of mass transportation systems and being near government offices. We've seen an increase in rooms-only business, with no meeting requirements in the hotel. The majority of government meetings are in the 100 to 150 room range. Our hotels find it attractive because by that point, their meeting space is committed and leads are serious and not just from shoppers."
Knowing the Fine Print
Planners of government meetings have to know the five Ws: Who must attend? What is the purpose, point or mission of the meeting and what is the budget? When must it take place? Where can the meeting be or not be and what outside facilities will be needed? Why can't the group use teleconferencing technology or existing government meeting facilities instead?
Additionally, some government meetings present security considerations. Los Angeles, for example, is no stranger to celebrities' needs; are government-meetings security issues any different? "The security level is based on the meeting content, audience and/or the information presenter," says the LATCB's Churchill. "There's additional security for a notable political dignitary. Often that benefits us because their advance teams require accommodations or arrangements."
In November, 2011, two of Aqua Hotels & Resorts' 22 Hawaii hotels on Oahu hosted Asia-Pacific Economic Cooperation conference delegations. A press contingent was housed at the Ilikai Hotel & Suites, while the Russian and Vietnamese delegations stayed at The Modern Honolulu. Dan Bayne, Aqua's director of corporate and retail travel, notes that hotel leisure travelers and permanent residents weren't aware that high-level delegations were present. Delegations brought in their own security screening resources and set up temporary office equipment. Hotels did not need to conduct much protocol training and their existing security screened entrances as usual, and they provided staff with translators for various delegations.
Government meeting planners need not work alone: The Society of Government Meeting Professionals (SGMP) has 3,800 members and 32 chapters in the U.S. Planners can tap into SGMP's resources and networking.
What the Future Holds
"What happened in Vegas tipped the market when it comes to government meetings," says Omega's Gligorovic. "Now people see how to accomplish the work without blowing the budget." As for the potential icebergs hidden underneath the water? "It's a challenge from our members' perspective," concedes the Association of Washington Cities' planner Hartman, "because you don't want someone to come to an eight-hour meeting and be uncomfortable. It's reasonable to expect that they can have a cup of coffee and that they can have a lunch that's not a crust of bread and a glass of water. We want to make our members comfortable. The other perspective is from the hotels. They want to show off their property, so they want to partner with us: 'Hey, the chef has this new lunch and we'll give it to you at the per-diem rate.' And we ask, well, do we really want to serve beef tenderloin? You never know if it's going to get out in public and how it's going to be perceived."
"None of us has a crystal ball," Hyatt's Keane adds. "It could be a situation where the floodgates open and [2013] could be a very fruitful and productive year in the government market or it could be a situation where nobody's having meetings. That's why in our key markets, it's definitely business as usual, but we're also making sure that we're positioned properly, and if that floodgate opens, we're ready to go."
Maxine Cass is a San Francisco-based travel journalist who has written about many national and international destinations.
---
L.A. Perspective on Government Meetings
Q& A with Bryan Churchill, vice president of hotel sales, and Carol Martinez, associate vice president of communications of the Los Angeles Tourism & Convention Board (LATCB).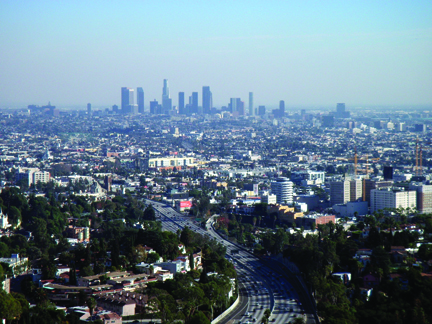 Q: What is the scope of Los Angeles' government meetings market?
A: We have one of the largest collections of government agencies and buildings; Los Angeles relies on defense spending and defense contracting, [particularly] with the aerospace companies in this region.
Q: Since the GSA scandal, how has planning government meetings changed, in general and for the LATCB?
A: Following national trends, we have been seeing declines in the number of government meetings, but also in their size based on the regionalizing of these meetings. We're seeing the need for government meetings to utilize government buildings and facilities versus hotel facilities.
Q: How do U.S. Government per-diem rates—not changed for the current fiscal year—affect hotels, food and beverage operations or outside vendors?
A: We have an enormous portfolio of hotels that absolutely enjoy government business at a per-diem rate. Especially in our area, it's such a per-diem-driven buy, it becomes a function of whether or not per diem is available. With the hotel inventory in Los Angeles, particularly in the summer months when occupancy is extraordinarily high, often times it can prove difficult to find a qualified rate available.
Working within a per-diem rate immediately dictates what style and type of hotel can be selected based on price point or positioning. Certainly we would have loved to see it go up but we were relieved to see it didn't go down.
Q: What services does the LATCB offer government meeting planners?
A: Essentially a free-of-charge service for a planner who is already under tight scrutiny from an expense perspective, with ease of purchase and consolidation of effort with one contact point. We can provide hotel sourcing, transportation arrangements, even venue selection. There wasn't that relationship with government meeting planners at one point; now, they're seeing the benefit of working with us. These services have been available, but with regulation changes, they are even more relevant.
Q: Are transparency requirements different for government meetings?
A: The required level of transparency probably hasn't changed, but there's likely a heightened awareness of the need for transparency—and awareness of the importance of absolute transparency within the government sector.
Total transparency from the front side of the sales cycle in RFPs is very important for the supplier. The more we know about expectations, needs and buying needs, etcetera, the better we can respond as a supplier destination and as a hotel [source].
---
Las Vegas & Government Meetings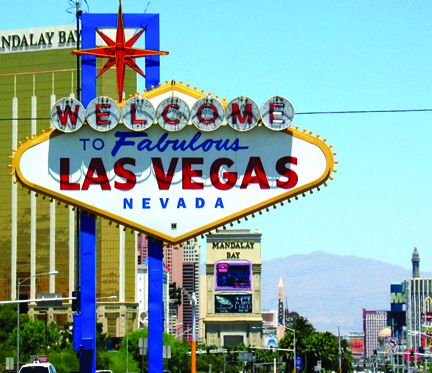 The 2010 government meeting involved in what became known as the GSA scandal took place at the M Resort Spa Casino Las Vegas, in Henderson, Nev., but not physically in Las Vegas.
Smart Meetings asked Chris Meyer, vice president of sales for the Las Vegas Convention and Visitors Authority (LVCVA), how the CVB with the city name associated with that event handles government meetings now, and whether the approach to government meetings has changed.
"While government meetings are a portion of the business events Las Vegas hosts, we do not have specific breakouts on that segment," Meyer says. "We appreciate government meetings the same way we appreciate any meeting that looks to Las Vegas for hosting the next business event. With nearly 300 properties and more than 150,000 hotel rooms, Las Vegas is the perfect venue to host a business event of any budget. We also point to the exceptional value you get here in Las Vegas. Our average daily room rate is about $110, which shows it is a place where meeting planners can plan a very successful event for their attendees both responsibly and efficiently."
---
Expert Tips for Navigating Government Meetings
We asked for suggestions from industry experts who work directly with government business about how planners can work effectively with government entities.
Shelley Mann, director of government sales, worldwide accounts, Hilton Worldwide
• Know the difference between your needs and wants.
• Know and understand the ethics policies of the agency and get to know the ethics officer.
• Contracts covering both the hotel and the government planner are more and more important. Get to know your contracting or purchasing officer.
• We are a partnership when it comes to government meetings. An equitable agreement is key to a long-lasting planner-supplier relationship.
• Educate yourself on how a hotel works. Hilton Worldwide offers planners an onsite training program to help them better understand how what we do affects their costs.
• Do not avoid any specific locale; focus on when is it cost-effective to use certain locations.
• Understand key meeting cities' seasonal rate fluctuations.
• Check with the local CVB and consult its convention calendar prior to planning an event. Per-diem rates are usually not available if a city is hosting a large convention.
• Consider complementary cities you may never have used before. Hub cities, usually the largest cities most people think of when planning meetings, have excellent venues, but there are smaller markets with strong airport access [or convenient rail or drive-in options].
• Make sure you know per-diem rates and are not just relying on a generic per diem.
• Find out if per diems within the same area are different; for example, [evaluate options for] Orlando vs. Kissimmee, Fla., or Dallas vs. Fort Worth, Texas.
• Secure pricing for everything you are potentially going to use, to avoid surprise costs.
• Confirm you are actually tax-exempt in the area where you are considering hosting your event. Many cities and states do not exempt the federal government from taxes.
• Planners at the federal level should be sure to ask about all proper registrations. These include Central Contractor Registration (CCR) and registration with FEMA.
Elizabeth Perrin, director of consulting services, Courtesy Associates, Washington, DC
• Those planning government meetings need to be aware of ethics and the ramifications of fraudulent contracting. The rules apply to everyone. Notice ethical violations? Walk away—and you need to say, "This has to stop. Now!"
• Join your local Society of Government Meeting Professionals (SGMP) chapter.
Dan Bayne, corporate and leisure sales director, Aqua Hotels & Resorts, Hawaii
• Our hotels are in Hawaii, in leisure destinations. Know your demographic and purpose and consider having your meeting in the fall or spring.
• Planners on site visits should see meeting space and rooms morning and night.
• Depending on the meeting, it may or may not be good to block views of Diamond Head, the beach, surfboarders, the yacht harbor or bikinis from meeting space or rooms.
• Assess what you can about noise from evening entertainment onsite or nearby.
Ronnie Burt, vice president, convention sales and services, Destination DC
• Both government meeting planners and/or hotels must make sure that the dialogue is extremely open and fluid and that there is a sound understanding of the approval process so there are no surprises.
Randy Griffin, vice president, global sales, Marriott International
• To outside agencies (the intermediary market) that book meetings on behalf of government: We—all hotels, all brands—want to partner with you, so provide full disclosure on the front side at the beginning of the conversation. Don't play your cards close to the chest. We respect anything that's top-secret, but 99% of information is not.
• Government agencies need a full, defined RFP before they come to us.