Millennials have been raised on videos. The largest age group of U.S. workers, most millennials weren't even born yet when MTV ushered in a new era of video in 1981, changing the way the world experienced music.
Just as MTV infused the music industry with excitement, video has changed the way we consume news, find out how to do just about anything and learn. Fast forward to 2006 when the first TED (technology, entertainment, design) Talks began as an enlightenment platform that now has surpassed a billion users.
Last month, Facebook Live was unveiled nationally, allowing users to live stream video to groups of family and friends in real time, thus creating a platform with meeting applications.
"Consumers today are increasingly mobile-first and have an insatiable appetite for video and specifically mobile video," says Laura Wilson, director of digital engagement and social media at Georgetown University. "Brands are recognizing video as another opportunity to engage with consumers and are scrambling to identify ways to create interesting short-form video for users that expect immediate gratification."
Even for those not quite ready to invest in a drone or GoPro video camera, most people already have a smartphone at their disposal. With a whole new line of products available, the timing is right to put video into practice before, during and after events.
Take a Virtual Tour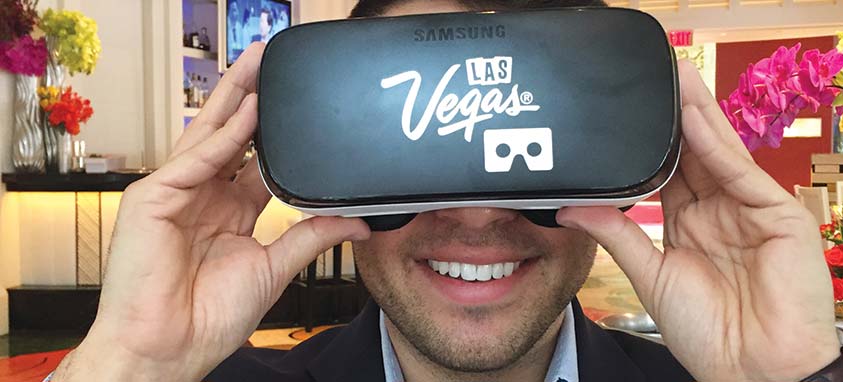 Site inspections have been injected by a shot of technology thanks to virtual reality (VR). According to Greg Murtha, president and CEO of virtual video technology XplorIt, VR brings destinations and venues to life, far surpassing web photos and text descriptions.
"Billion-dollar investments in Google Earth and Street View, and Facebook's purchase of Oculus Rift—along with every major electronics company's investment in 3-D immersive technology—means now is the time for savvy meetings executives to embrace the new genre in virtual technologies," Murtha says.
XplorIt has partnered with several major destination marketing organizations, including Los Angeles Tourism & Convention Board (LATCB). In their latest collaboration, the VR company and LATCB are developing video that allows users to walk the Santa Monica Pier and stroll through key meeting venues.
Las Vegas Convention and Visitors Authority (LVCVA) recently announced the launch of Vegas VR, an app that allows users to take part in only-in-Vegas experiences such as gondola rides at The Venetian and the SlotZilla Zip Line via 360-degree interactive videos. The app is compatible with any VR viewer, such as Google Cardboard.
Nick Mattera, senior director of digital engagement for LVCVA, says Las Vegas will unveil augmented reality tours later this year, allowing planners to move though a vacant space and then showing the same space set up for an event.
"First and foremost, it's an educational tour," Mattera says. "This is an immersive tool. People are looking for reasons to visit Las Vegas"
Suppliers take note: Nothing beats a FAM trip, but VR is adding another layer of site inspection possibilities so meeting planners can virtually experience all that you have to offer.
Welcome Message
One of the best ways to whet the appetites of potential attendees is by creating a welcome video. Steve Sisgold, a speaker at Smart Meeting events, executive trainer and video producer, says video brings attendees into an event long before they arrive onsite. Here are five tips for welcome videos.
• Include a benefit statement about what attendees will get out of your event.
• Show people enjoying the venue in which you are hoping to lure attendees.
• Introduce attendees to speakers and each other.
• Make sure the video background is expressive, including filming at a studio with a green screen.
• Add music, because it makes the video come alive.
Live Streaming
With the national launch of Facebook Live, there's more attention than ever on live streaming. Most Facebook Live users will be family members and groups of friends, but the latest streaming tool can certainly serve as a way for meeting professionals to meet and interact via a personalized broadcast.
Live streaming broadcasts real-time video to an audience accessing the feed over the internet. Viewing devices include desktop computers, laptops, tablets and smartphones. For conventions, live streaming can share the keynote address, for example, with people unable to attend, or broadcast a message to onsite attendees when the speaker can't appear in person.
This form of content delivery has actually been around for more than two decades, but has witnessed substantial growth and popularity over the past six years thanks to video-sharing companies such as Livestream.com and YouTube. The use of live streaming in professional sports has helped catapult real-time video sharing into everyday life, as well.
"The future of video content is live video," Wilson says. "Consumers appreciate that there are no do-overs in live video and as a result are more engaged watching live video than they are with [previously] recorded video content. The participatory nature and real-time engagement of live video is what keeps consumers wanting more."
Salute to Sponsors
Sponsorship deserves to be rewarded. Every great event has great sponsors who often take advantage of videos to call attention to their offerings.
To build excitement about an event, consider sending out sponsor videos in pre-event emails that portray the venue or CVB as a trend-setting entity or thought leader. It's always more interesting to showcase a fun video at the beginning of a luncheon than have a sponsor try to get attendees' attention just as they are getting ready to eat.
Sponsorship videos can also become a key part of post-event communications, serving as a thank you and a reminder to attendees of who supported the event. Consider placing links to sponsorship videos on event web pages before your meeting and keep them posted until out of date.
Eyes on the Prize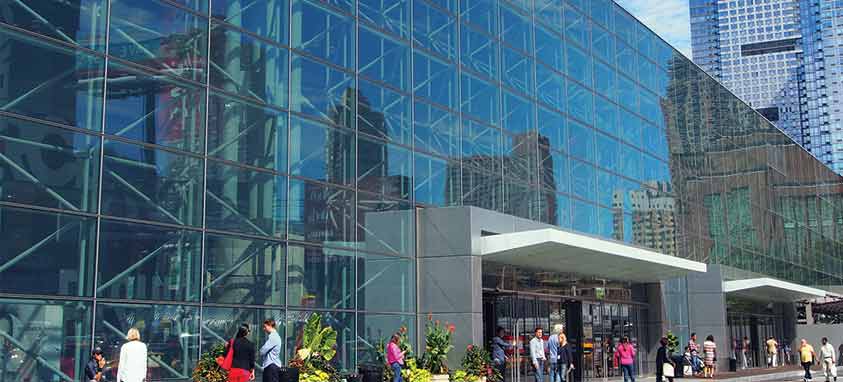 Jacob K. Javits Convention Center, New York City
New York Convention Center Operating Corporation (NYCCOC) is making it very easy to keep a close watch on events. Jacob K. Javits Convention Center, which is operated by NYCCOC, launched a new camera system in March that allows planners to view exhibits in real time from a mobile app on personal devices.
High-definition cameras provide live-streamed aerial footage of exhibitions, allowing event organizers to monitor sales activity and customer engagement. The camera system also helps assess the impact of product placement. Live footage is available to users thanks to a free smartphone app.
"This new innovation will allow customers to do more in less time," says Alan Steel, president and CEO of NYCCOC. "Being able to access live footage on a smartphone provides customers with a tool that allows them to make critical adjustments and maximize their presence on the show floor. These cameras provide a unique perspective that our customers have never experienced before."
Next Gen Photo Booth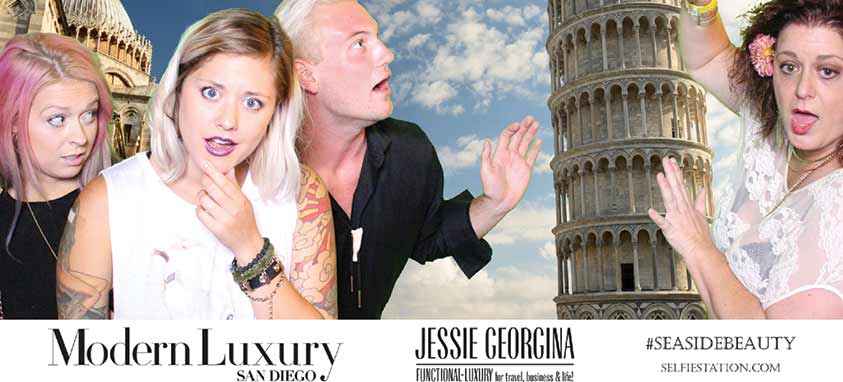 Photo booths have already made a comeback at events, especially high-tech versions that allow attendees to post photos directly to Facebook, Twitter and Instagram. The next big thing comes complements of Selfie Station, which features the ability to take 10-second videos.
San Diego-based Selfie Station offers cutting-edge green screen technology, a touch screen and state-of-the-art camera that takes still photos and short videos. This next-generation photo booth has a sleek design and, of course, connectivity. Perhaps the biggest bonus for planners is that by sharing videos and photos, attendees will help brand your event and have fun in the process. For sponsorship opportunities, it's important to note that Selfie Station keeps track of users' email addresses and phone numbers of the attendees who take photos.
"Selfie station is an icebreaker, picture taker and memory maker," says Julie Gonzales Scher, CEO of Selfie Station. "It's ideal for trade shows and corporate events. Send your guests home with their own physical photos and branded images of your company that they can tweet out to their followers."
Choose the Right Platform
According to Wilson, the explosion of live video, thanks to social platforms such as Facebook Live and Twitter's Periscope, is proof that raw video shot on smartphones is only going to increase in popularity and acceptance. The key is understanding that raw video shot on a smartphone is great for social media, but can come across as unpolished on your website.
"It's all about consumer expectations," Wilson says. "Both smartphone video and professionally shot and produced video content are effective when you choose your distribution platforms correctly."
Video has become a key tool for meeting planners before, during and after events. No longer an optional component of pre-event marketing, video appeals to all generations of attendees and has become downright mandatory when courting millennials.
---
Smart Meetings TV Has You Covered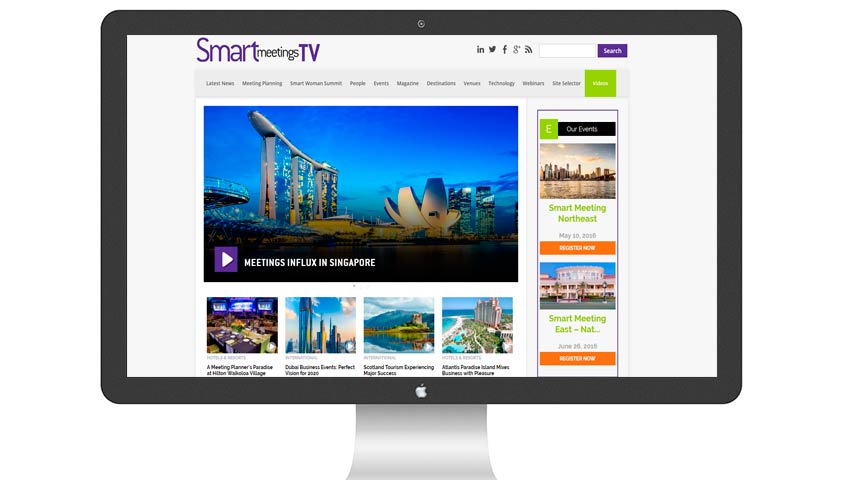 Last month, Smart Meetings officially launched Smart Meetings TV, which is designed to provide meeting professionals with the latest industry trends and true-to-life video of prospective properties. The all-new platform gives planners the opportunity to stay connected to premier trade shows, receive comprehensive coverage of cutting-edge meetings news, and secure tips and tools to maximize workdays. Smart Meetings TV also allows hotels, destinations and venues to gain exposure to an engaged audience, increase odds of purchase and connect emotionally with customers.
---
Tools of the Trade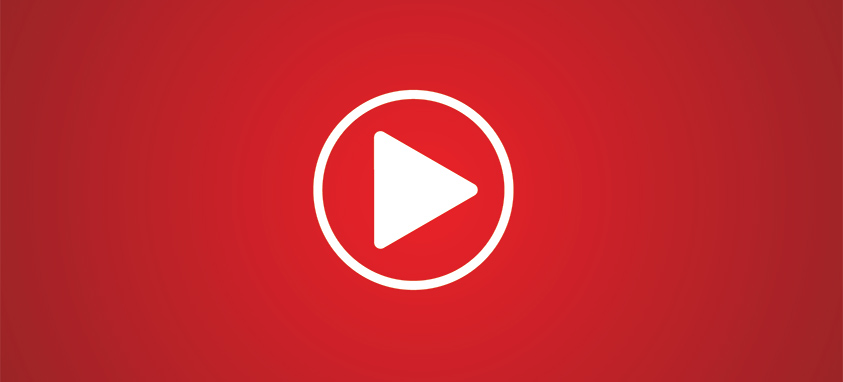 Video has become such an integral way to reach people that companies are creating and updating products to cater to this all-encompassing trend. Here are a few tools that can help meeting planners, attendees and suppliers create and share videos.
Instagram announced in March that it would begin rolling out an update to its app that allows users to post 60-second videos instead of its previous 15-second limit. It is also bringing back the ability to make videos out of multiple clips from your camera roll. Instagram reports that the time people spend watching video increased more than 40 percent compared to the previous six-month period.
Tout has emerged as a popular mobile video publishing platform among newspaper reporters and entertainment brands. The benefit is its ability to quickly and easily capture video updates on smartphones and tablets. With one click, users can instantly publish video updates to websites and social media. Users create "Touts" on smartphones via the mobile app or by using a desktop webcam publisher tool.
Periscope, which was bought by Twitter last year, is an app that supports live video streaming, and is well-suited for hybrid meetings. Videos can be made public or private, and can be linked to Apple TV.
The iMovie app for iPhones and iPads is similar to Mac's desktop version of Apple's video editing tool. Besides being able to splice video, it allows users to add titles, music and even voice-overs. This video tool is great for welcome messages and posting keynotes after events have concluded.
MoviePro is a video recording app for iPhone. It's praised for useful features such as pause, zoom, timer-triggered recording and support for external microphones. Videos can easily be shared to Camera Roll Dropbox, YouTube and Facebook.
VidTrim Pro is a popular Android video editing app that features trimming from your device, frame grabbing and clip sharing. It supports more than a dozen languages, including Chinese, French, German, Italian and Arabic.