How hotels and hospitality companies are taking climate change seriously
"Hotels account for two percent of the global carbon footprint, but hospitality companies affect carbon emissions much more broadly than that. It's a Hydra-headed tangle of emissions."
On Oct. 31, the world descended on Scotland. The 95-year-old reigning monarch of the United Kingdom, Queen Elizabeth II, welcomed everyone via video, and Prince Charles and Prince William were there in person. The Pope was expected. As was President Joe Biden and top leaders from 190 or more countries. The occasion, of course, is COP26, the United Nations global conference trying to head off a climate catastrophe.
The ultimate goal: Net Zero, no later than 2050. Zero carbon emissions in the worldwide economy. Achieved by reaching a balance between the greenhouse gases put into the atmosphere and those taken out. Undoubtedly, it is the most ambitious task the world community has ever undertaken—and the most important.
Three years ago, the United Nations climate science body warned that the planet was warming way too fast. We are on track to blow past efforts to limit global warming to 1.5 degrees Celsius above preindustrial levels, a threshold that ushers in catastrophic—and irreversible—effects of climate change. A new assessment report in August concluded that climate change is intensifying, calling it "a code red for humanity."
In short, that will mean ever-increasing heatwaves, floods and severe storms, melted polar ice and resulting sea rise. Our children and grandchildren—and their children—will be consigned to coping in an inexorably altered world.
As nations work to achieve Net Zero—President Biden has set a target for the United States of at least a 50 percent reduction from 2005 levels in "economy-wide net greenhouse gas pollution" by 2030 and a Net Zero economy by 2050—sectors of the business world will have to join in.
So, what about the world in which professional meeting planners orbit? Hotels, for example, account for about two percent of the global carbon footprint, according to a recent white paper produced by the planning, design and engineering firm Arup. But the major hospitality companies affect carbon emissions much more broadly than that. They buy all kinds of goods and services from businesses that have their own footprints. They buy energy from utilities that burn fossil fuels. They have employees who emit greenhouse gases in daily commutes and on airplanes. It's a Hydra-headed tangle of emissions.
As the world struggles to come to grips with the hard stop it must make to avert spiraling climate disasters and dangerously rising seas, what are global hospitality companies doing to contribute to the effort? And what does this mean for how planners should make their choices in destinations and properties going forward?
To aid your decision-making and understanding of the scope of the challenge, here is a snapshot of where things stand in hospitality today. And where the big players say they are headed.
Understanding Carbon Footprint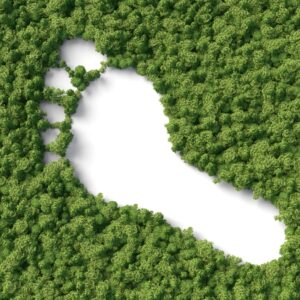 Carbon footprint: the amount of carbon dioxide and other carbon compounds emitted due to the consumption of fossil fuels by a particular person, group, etc.
More: Healthy World: Hotels for the Planet
That's the simple definition. It's not as simple as you might think. Carbon footprint actually breaks down into three tracks, or scopes.
Yalmaz Siddiqui, vice president of corporate sustainability at MGM Resorts International, explains. Scope One, he says, is the most straightforward and obvious: emissions from combustion of fossil fuels in equipment owned by the company, "like a turbine burning natural gas, propane used in our kitchens, diesel fuel in vehicles we might own." Scope Two is purchased electricity, basically. The emissions generated at the power plant, which might burn oil or, in the worst case, coal.
See also: MGM Resorts International Hits Sustainability Milestone
"Then there's Scope Three, which is kind of everything else. Employee commuting, business travel, food we buy, furniture we buy—they all have embedded emissions, and emissions are also required to buy these products. We don't have direct control of them, but we're the beneficiary of that," Siddiqui says.
Scopes One and Two are referred to as operational emissions, and for the most part, they're where companies—in hospitality and other sectors—have focused their efforts. Scope Three is the most complex bucket because it's much more varied, Siddiqui says, noting that MGM only started measuring them in 2019.
Here's another concept that's important to understand: absolute carbon emissions vs. carbon intensity. The former encompasses all three scopes of emission—which is required to reach Net Zero. The latter, which is often cited in the hospitality world, is a calculation of the carbon footprint (Scopes One and Two only) of the hotel allocated proportionally to guest rooms and meeting space.
The latest Cornell Hotel Sustainability Benchmarking Index tracked data from more than 21,000 hotels in 57 countries from 26 global brands between 2018 and 2019 (immediately pre-Covid, in other words,). It showed the average carbon footprint of a hotel stay (carbon intensity) decreased by three percent, following a decrease of 10 percent between 2015 and 2018. Interestingly, Uruguay had the lowest average emissions per square meter, at 11.1 kg. Canada was eighth best, at 40.9 kg. The United States did not make the Top 10.
Race to Zero Leaders: Marriott and Accor
In its 2025 Sustainability & Social Impact Goals, Marriott International pledged to reduce its carbon intensity by 30 percent. In September, however, the nation's biggest hospitality company significantly upped its game—committing to Net Zero absolute carbon emissions no later than 2050.
More: Marriott Takes a Giant Leap for the Planet, Commits to 'Net Zero' by 2050
No one at Marriott is more pleased with this announcement than Denise Naguib, the company's vice president of sustainability and supplier diversity. Why did Marriott take this giant step? "I think it's embedded in our core values of how we serve our world," she replies. Naguib cites Serve360: Doing Good in Every Direction as the company initiative that underpins its joining of the Race to Zero, a global campaign rallying companies, cities, regions and financial and educational institutions to support national and global efforts to reach Net Zero.
2030 will mark Marriott's first goal in the Race to Zero. "That's an absolute requirement," she says. "We very much believe in the climate science, which is consistently reviewed by climate scientists. We clearly recognize our responsibility."
Not that the effort by Marriott or any other hospitality company will be easy. "Even as we navigate one of the industry's most difficult periods, we know this ambition will be a challenge," commented Anthony Capuano, Marriott's CEO, when his company made the commitment. Marriott submitted a letter pledging to re-evaluate all its practices and properties with carbon reduction in mind to Science Based Targets initiative (often referred to as SBTi), which provides technical assistance and expert resources to companies who set targets in line with the latest climate science.
A major consideration—potential hindrance, some might say—in today's hospitality sector is that companies like Marriott control directly very little of their empires. They are franchisers and managers; the real estate is owned by others.
"This wasn't just an internal discussion," Naguib says of the Net Zero decision. "Investors, corporate customers, and visitors have voiced their views. Plus, there are our owners. We don't own 99 percent of our assets. We also work very closely as an industry with other hospitality companies. In this arena, we are a community."
Marriott was not the first in the industry to embrace Net Zero. Another global giant, Paris-based Accor (Fairmont is the most familiar to North American planners, but others of its 52 brands operating in 110 countries include Sofitel, Delano, Raffles and Swissotel) signed on to SBTi in 2019. It has pledged to reduce absolute emissions 46 percent by 2030 and reach Net Zero by 2050.
"Even before the pandemic, we had reduced our greenhouse gas emissions by 12.9 percent in a few years," says Brune Poirson, Accors' chief sustainability officer. Ironically, Covid-19 was good for the planet because drastically reduced occupancies and hotel shutterings meant a drop in emissions, but this was just a blip. "As our guests return, we are focusing more than ever on reducing hotel emissions permanently by supporting teams to implement energy-efficient projects and expand procurement of renewable energy. We are also supporting our suppliers to measure and reduce their emissions," Poirson says. "We think it is vitally important to protect our environment and future generations."
Poirson also notes that more than half its "key and strategic corporate partners" have made SBTi commitments, as well.
What Planners Can Do to Help Reach Net Zero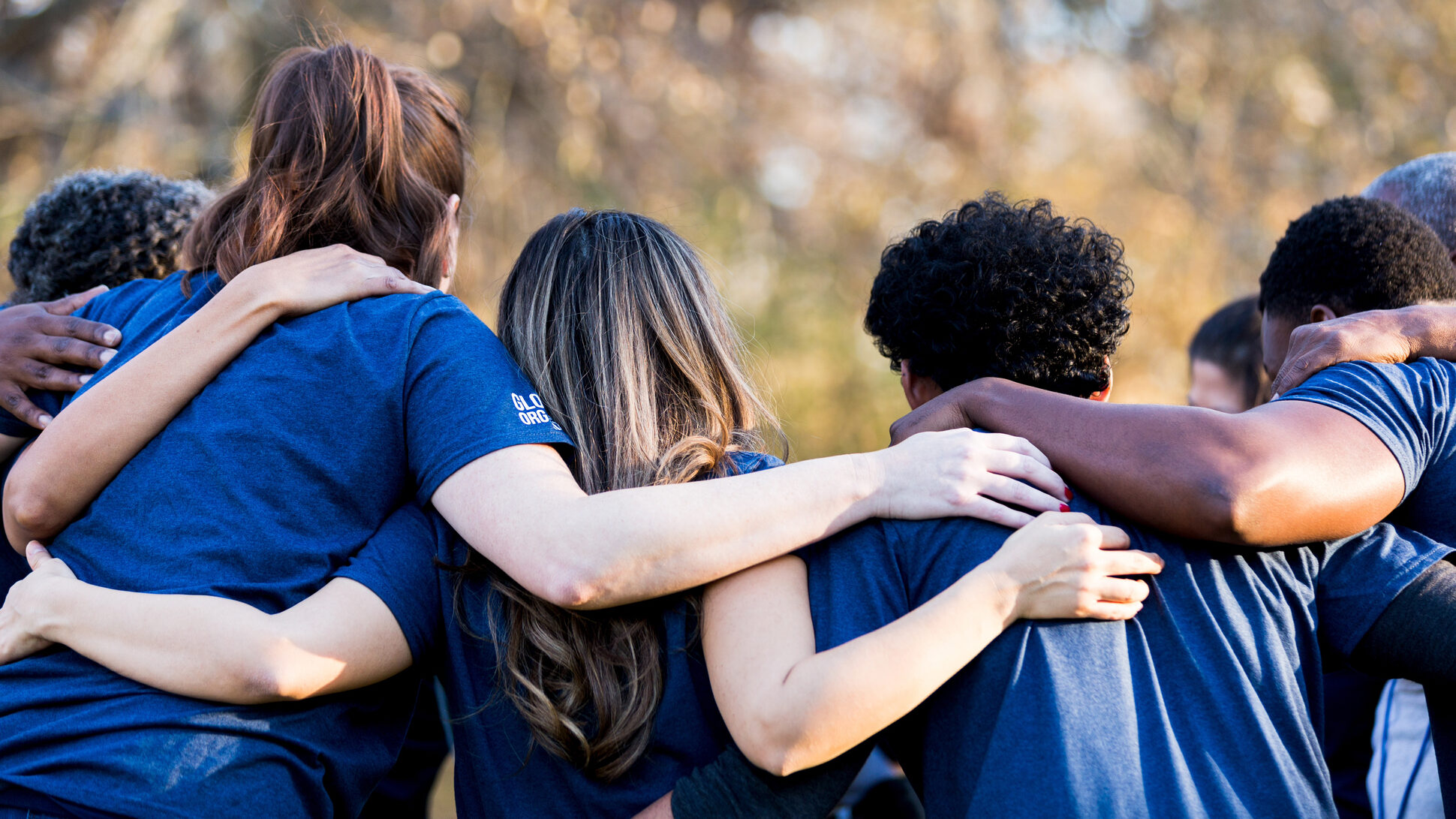 Marriott's Denise Naguib offers these 10 tips (in no particular order) for planners to join the quest for Net Zero.
1. Align internally: Know your own company's goals and work to align your meetings with those goals.
2. Reduce food waste: Reduce waste from the onset of planning through partnering to create a low-food-waste menu, then donate waste to people, to animals, and compost what remains.
3. Eliminate single use: Plastic water bottles, straws, packaging.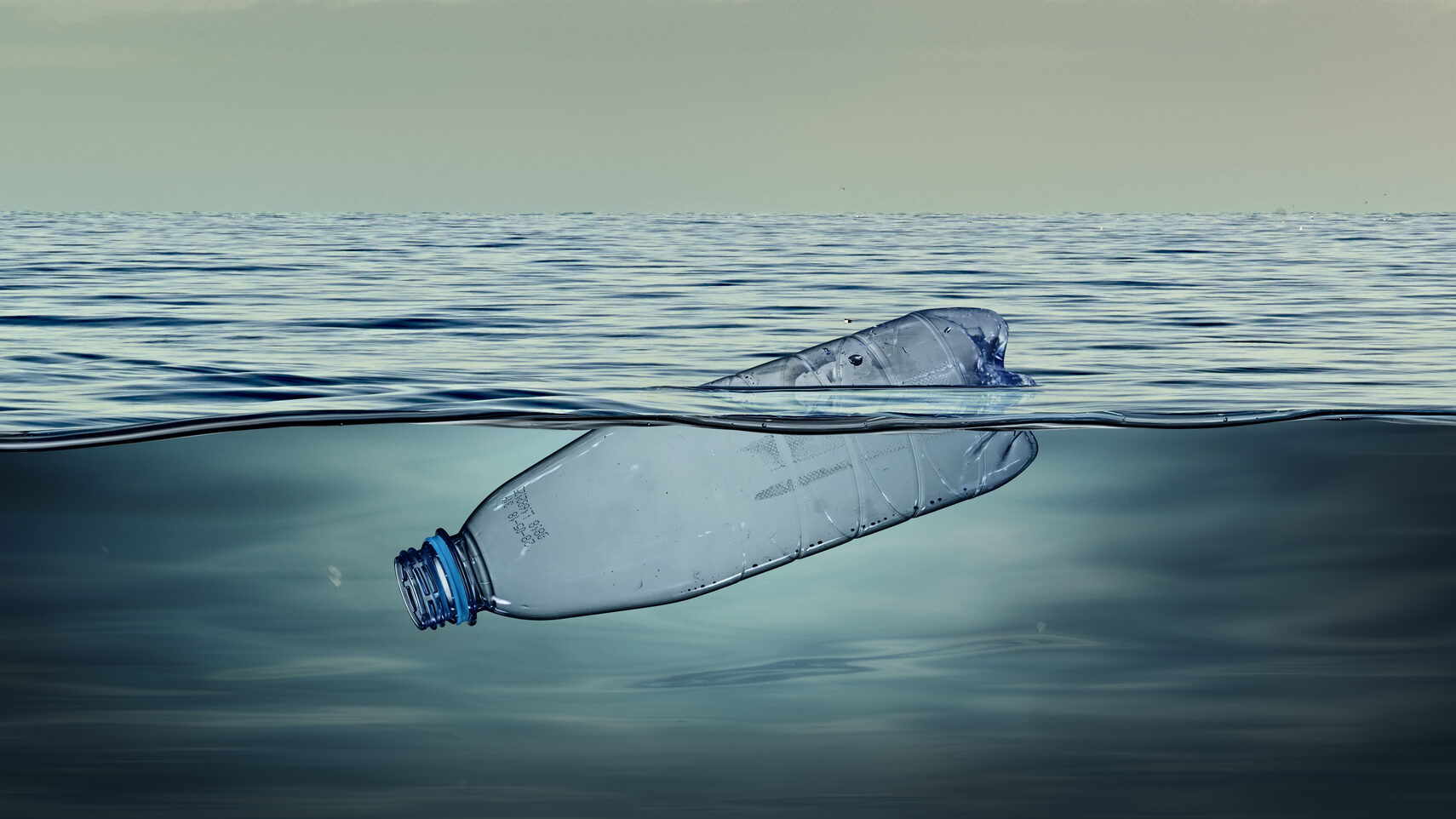 4. Reduce waste to landfill: Limit materials and products given out to those that can be easily recycled.
5. Source responsibly: From food products to paper to gifts, consider sustainable and social attributes of those materials; source gifts locally.
6. Sustainable seafood: Sourcing sustainable seafood is real opportunity; Seafood Watch from Monterey Bay Aquarium lists (and updates) responsible seafood stocks for easy selection.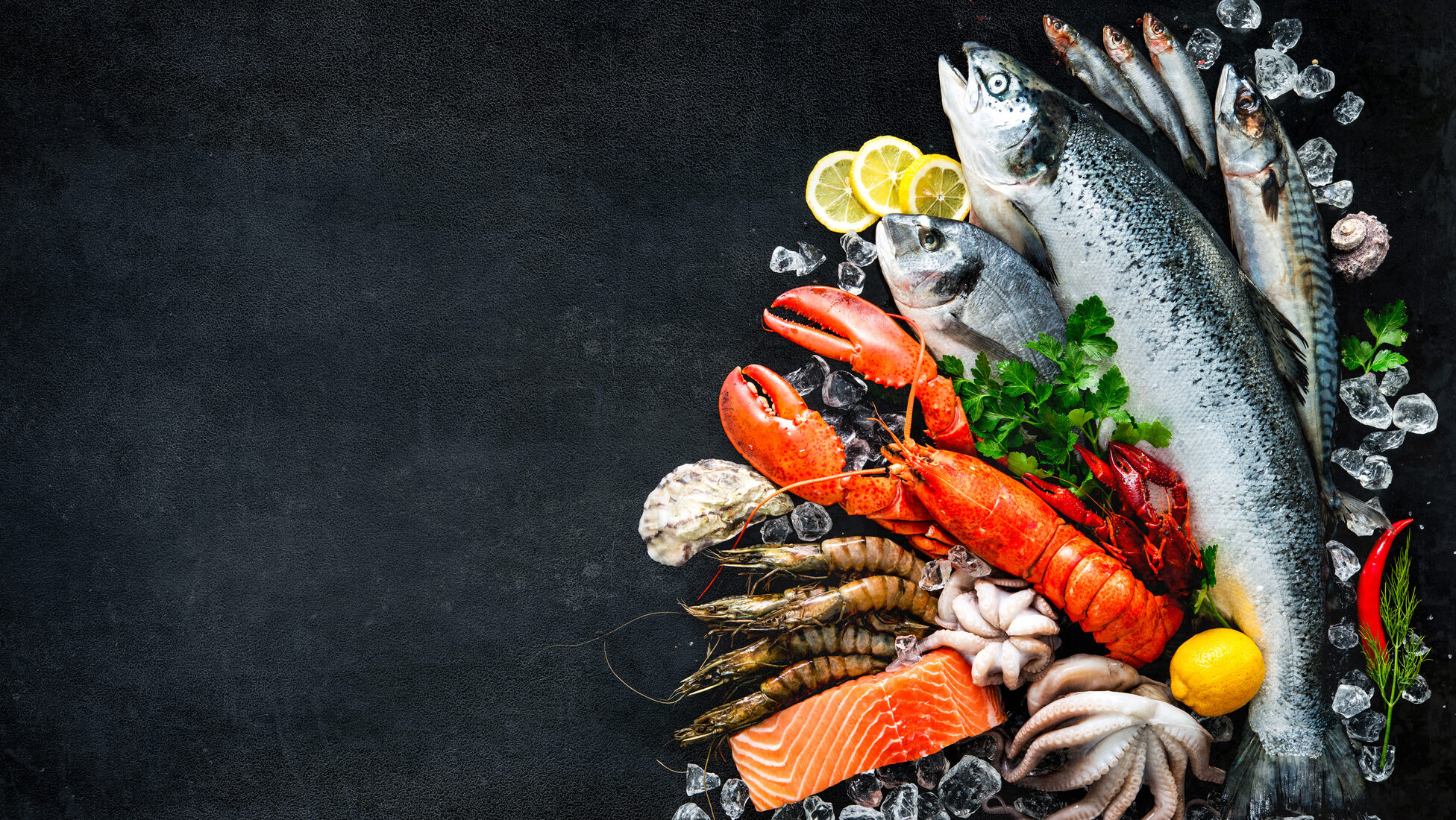 7. Measure carbon: Marriott brands provide planners with the carbon footprint of upcoming meetings and events and offers ways to offset it with a responsible third party; ask other hotels and meeting venues to do the same.
8. Leverage certifications: Look for suppliers with third-party sustainability certifications, which give meeting planners assurance that these properties have made significant sustainability efforts.
9. Give back: Volunteer in the communities, do projects as part of meetings. Marriott also lets groups donate Marriott Bonvoy points via giving.marriott.com.
10. Communicate changes: For every change made to reduce the meeting's carbon footprint, share this change with attendees via multiple channels—app, digital boards, on stage, etc.—to illustrate the change's impact.
Who's Next in Line?
It's worth noting that the commitments we're talking about are the very opposite of greenwashing. They are verifiable, measurable and take highly focused corporate will to achieve. They typically involve third-party certification of sustainability. (Marriott, for instance, has said 100 percent of its hotels will be so certified by 2025, and that 650 open or pipeline hotels will pursue LEED certification or equivalent.)
Thus, hospitality companies that have not yet joined the Race to Zero deserve recognition, too, as they are also pledging substantial carbon emissions reductions—and making significant progress.
"We are investigating the 2050 Net Zero goal," MGM's Siddiqui says. "We want to be very clear as to how to reach it." The Scope Three roadmap is the major challenge. Meantime, MGM has made "a pretty aggressive goal" to reduce emissions by half by 2030 (from 2019 levels), as well getting to 100 percent renewable energy in the U.S. (and 80 percent globally). "The main driver is our renewables," he continues. "We need more renewable energy in China and other countries; that's probably the one magic wand."
MGM drove a huge stake in the sand in June, with the launch of its Mega Solar Array in the Nevada desert, the largest direct-connect renewable energy source in the hotel industry. Its capacity of 100 megawatts enabled by 323,000 solar panels can produce up to 90 percent of MGM Resorts' entire Las Vegas daytime power needs.
Asked if buying carbon offsets—similar to those in air travel, where carbon-storing land is restored or trees are planted to compensate for flight emissions—should be part of the strategy, Siddiqui replies, "Some emissions are hard to abate, like natural gas and refrigerants. Offsets are valuable for these because they do support energy and nature-based investments. I'd say they are useful but imperfect."
Why imperfect? Because you're still emitting greenhouse gases, even if it feels good (and may do some good) to offset them.
Hilton Hotels & Resorts was the first major hotel company to set science-based carbon targets approved by SBTi. The company has promised to halve its Scope One and Two carbon intensity, cutting carbon emissions by 61 percent by 2030. IHG Hotels & Resorts has set a 2030 target of a 15 percent absolute reduction in its direct operations and a 46 percent per square meter reduction in franchise operations. It is also planning to launch all new-build hotels with very low or zero carbon emissions.
Hyatt Hotel Corporation says it will set a 2030 science-based greenhouse gas emissions target by the end of this year. This will build on Hyatt's 2020 environmental framework, under which the company met its goals early for a greenhouse gas reduction of 25 percent per square meter.
More: Hyatt Loves Local…and the Why, Where, How and Who of Ecotourism Today
"Hyatt hotels take a variety of approaches to reduce greenhouse gas emissions, depending on building type and age, climate, layout and local infrastructure, among other factors," says Marie Fukudome, director of environmental affairs at the company. "Typical property-specific projects include, but are not limited to, retrofits of lighting and water fixtures, upgrades to aging heating and cooling plants, installations of new and efficient air-handling systems, upgrades of kitchen and laundry equipment, leveraging renewable energy, and implementation of building automation and energy optimization systems."
To the long list of to-dos every planner has, choosing destinations and venues with science-based goals for carbon emissions reductions must be added. In fact, few actions meeting professionals can take are more important.
COP26 Drill Down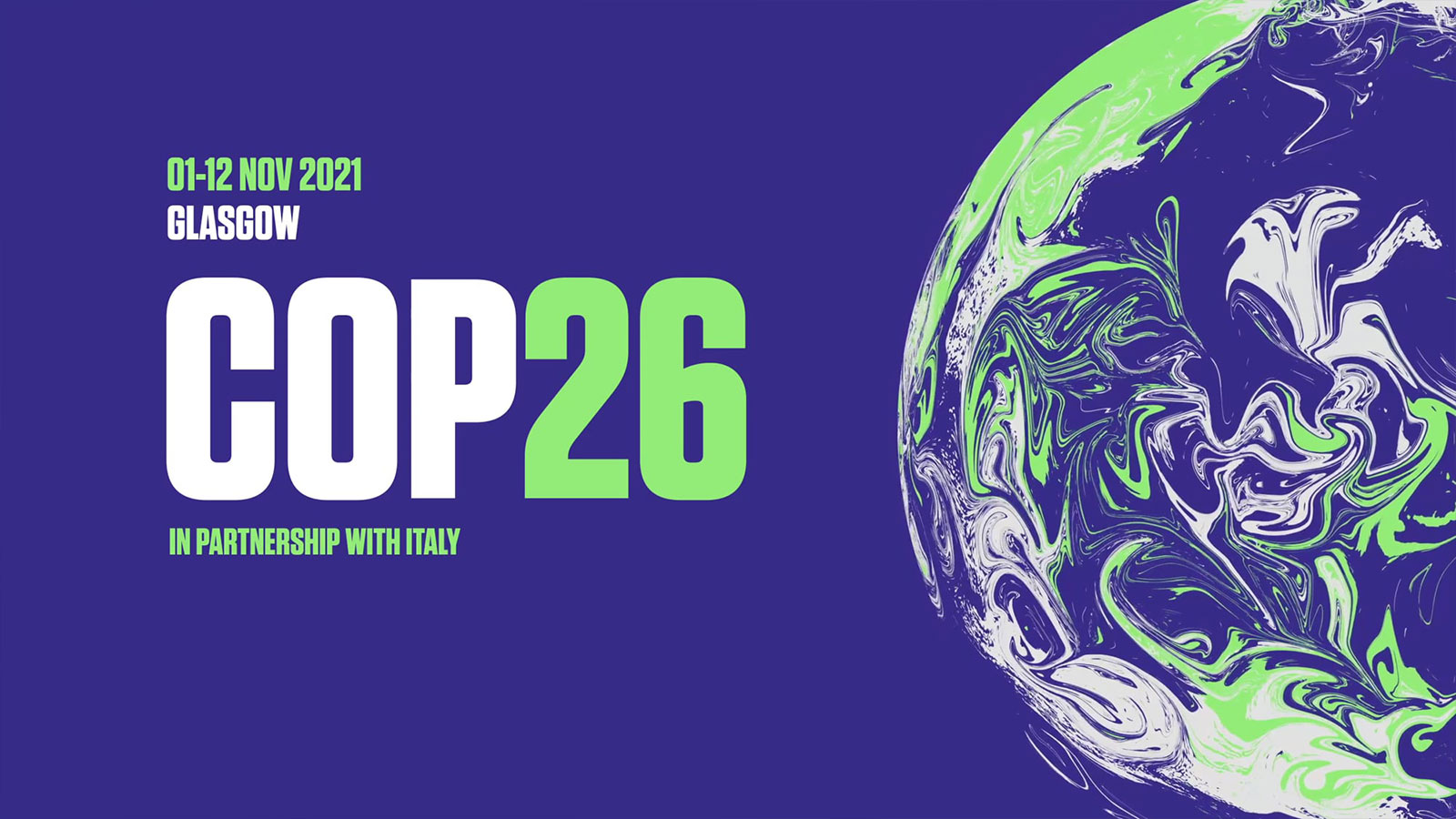 The Glasgow gathering is the follow-up to those that resulted in the 2015 Paris Agreement and 1997 Kyoto Accord. The goal is to set new targets for cutting emissions from burning coal, oil and gas toward the ultimate target of Net Zero.
It's officially called UNFCCC COP26, for "United Nations Framework Convention on Climate Change Conference of the Parties," and this is the 26th meeting. Some 20,000 heads of state, diplomats and activists are expected.
UN meeting planners and others involved in programming face a daunting challenge. Organizers wanted this year's event to be held in person, though the summit was delayed last year because of the pandemic. Attendees from countries on Britain's "red list" must quarantine upon arrival. In addition to formal sessions and side events, huge marches are expected around the city. Some 10,000 police officers will patrol the event.
The venue: the Scottish Event Campus in Glasgow, with its SEC Centre—five interconnected exhibition and meeting spaces, including SEC Armadillo, one of the city's iconic landmarks, and 14,300-seat SSE Hydro, which resembles a flying saucer and is one of the world's top arenas.
For this conference, the globe's nations are being asked for their plans to cut carbon emissions over the next eight years, by 2030. The signees in 2015 agreed to make changes to prevent average global temperature from rising more than 1.5 degrees Celsius from what it was before the Industrial Revolution.
The cause is urgent. There is a 40 percent chance of the annual average global temperature temporarily reaching 1.5 degrees Celsius in at least one of the next five years, according to a recent World Meteorological Organization report.
Worst and Best Carbon Scenarios
MGM's Yalmaz Siddiqui urges planners to seek out destinations, hotels and venues that measure carbon emissions and have ambitious goals for their reduction. "I think planners should be including [this priority] in RFPs. I've seen some, but not that many. Then having it in the contract would be invaluable."
He sketches out his worst and best carbon scenarios for in-person events.
Attendee travel
👎 Worst: Fly in private jets or first class from great distances
👍 Best: Drive in zero-emission transport
Venue/hotel
👎 Worst: No carbon reduction plan
👍 Best: Net Zero goals (third-party sustainability certification, at least)
Trade show
👎 Worst: Extremely heavy booths/exhibits to ship
👍 Best: Booths/exhibits are light, made with upcycled, recyclable materials
F&B
👎 Worst: Beef for breakfast, lunch and dinner (most carbon intensive to raise)
👍 Best: Sustainable seafood, local sustainable fare