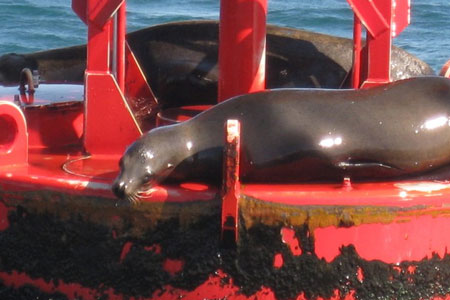 It's the last day of The Smart Meeting at The Ritz-Carlton, Laguna Niguel, and another successful event from the Smart Meetings team will soon come to an end.
Before the actual event even began, the stage was set with a success story from The Ritz-Carlton, itself—25 years of Five-Diamond status and excellent customer service. On the first day of The Smart Meeting, Olympic Gymnast and Gold Medalist Peter Vidmar compared his Olympic training with day-to-day struggles with demonstrations on the pommel horse, creating the tone for a truly inspiring next couple of days for networking, education and more.
Monday was filled with the first round of appointments where business cards and RFPs changed hands in abundance. The relationship building continued with team-building activities from Jean-Michel Cousteau's Ambassadors of the Environment. Attendees enjoyed a two-hour boat ride on the ocean in search of whales and returned with sun-flushed faces ready for a Symphony of the Senses Awards Dinner.
Attendees continued to be wowed by the inspired decor, themed meals and astounding entertainment during the dinner. Each of the five courses hailed from a different country, accompanied by complementary talent including tango and salsa dancers, a French accordion player and more. And everyone couldn't wait to see who would win the honors of the Smart Planner and Smart Supplier awards. Congratulations to our winners:
Smart Planner Award: Cass Bayley of The Bayley Group
Smart Supplier Award: Will Weist of The Ritz-Carlton, Laguna Niguel
Honorable Mention for Smart Planner: Semone Muslar of CBS Outdoor
Honorable Mention for Smart Supplier: Bette Haddock of Visit Newport Beach
You can learn more about these winners when they are interviewed in a future issue of Smart Meetings.
Today's activities include two more educational sessions, more one-on-one appointments, and then it's back to the office. It'll be hard to say goodbye to the ocean views from the guest-room windows and to give farewell hugs to friends and colleagues, but in true Smart Meetings style, there's always next time. See everybody in New York City!