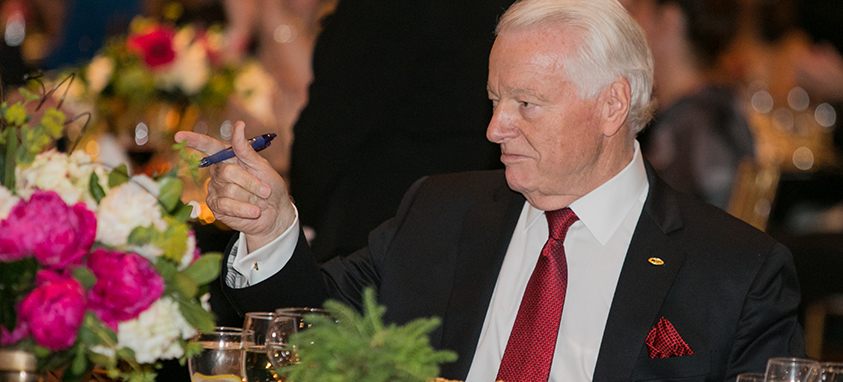 Roger Dow, president and CEO of U.S. Travel Association, winner of the 2018 MPI Industry Leader Award and global salesman for an industry that brings people together and employs thousands, has come a long way. At the annual President's Dinner at Meeting Professionals International's WEC event in Indianapolis, his contributions to the industry—and his successful career at Marriott International—were toasted by leaders in the meetings business.
MPI President and CEO Paul Van Deventer praised Dow for being a "powerful voice on Capitol Hill on behalf of our industry." Former Industry Leader winner Michael Dominguez, senior vice president and chief sales officer for MGM Resorts International, praised Dow for stepping up when the industry needed him most. Another former winner, Christine Duffy, president of Carnival Cruise Line, praised Dow for his big heart and ability to serve on the world stage at a critical time in the industry's history.
For his part, Dow praised the people around him, including his family. "We still have a lot of work to do," he said.
A legacy put in place by Dow and the award-winners from previous years, including last year's winner, Roy Bloom, chairman of IMEX Group, was paid forward when the room collectively pledged $110,000 for MPI Foundation scholarships.