Food trucks at day 2 of WEC18.
The first full day of Meeting Professionals International inspired attendees by striking up the literal band to usher in speakers, rolling out food trucks to maximize F&B options, and picking up puppies to warm hearts and hands of the 2,200 attendees at World Education Conference 2018 in Indianapolis (or as the locals call it, Indy). Another 900-plus event professionals have dropped in on the fun virtually. Day two's agenda focused on ideation in words and deeds. Here are three features you just might want to steal for your next event.
1. Put CSR at the Center
Each of the new integrated villages include philanthropy opportunities, and sustainability went way beyond recycling. MPI WEC Host Committee Co-Chair Amanda Cecil explained that the goal is to ensure the event has zero impact. Leftover food is donated to a local charity, Second Helpings. To ensure a true partnership that make a real difference, the team asked charities Julian Center and Dress for Success what they needed. The answer came back: accessories and children's books. Therefore, donations of those items started before anyone stepped in the door. And once everyone has caught their flight out, conference supplies will go to Teacher's Treasures national charity.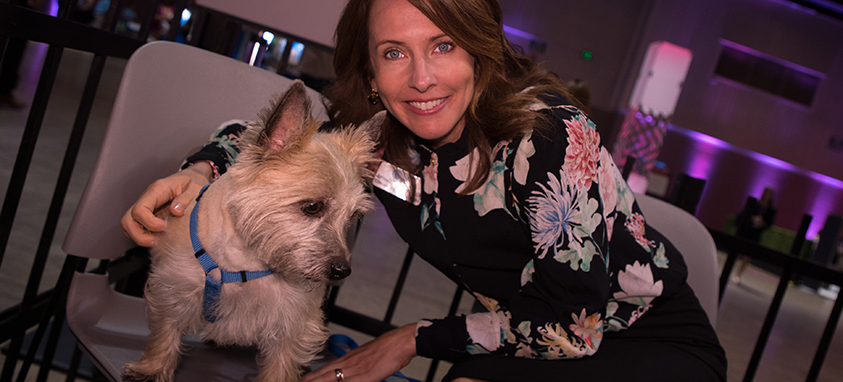 Modification: Talk about options for reducing food waste and ethical sourcing with vendors. Whether it is as simple as eliminating plastic straws or as elaborate as investing the time and capital into dedicating a part of the day to packing supplies for kids, it sets the tone for a meeting focused on doing the right thing.
2. Entertain Them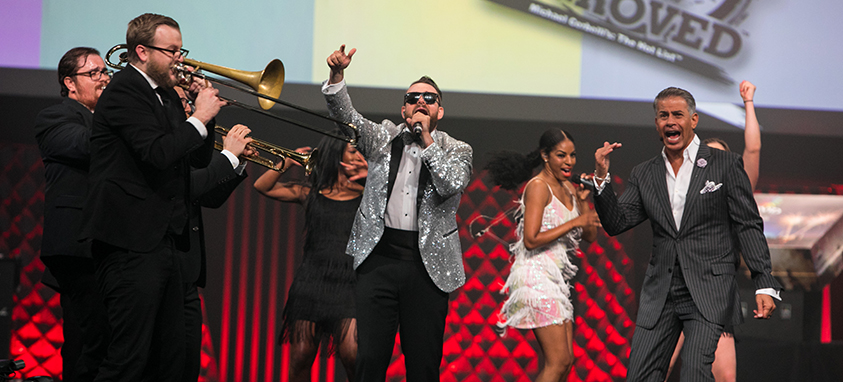 Michael Cerbelli returned with his Hot List, demonstrated live and punctuated with white sparkle fountains. His idea of a good time ranged from a master card-throwing (Rick Smith Jr. from Innovative Entertainment), situational comedy (Harrison Greenbaum) and down-home harmonies (Face Vocal Band) to knife-throwing (Strange Danger Thrill Acts).
Modification: Musicians that fit the energy level and style of the event can help everyone get in synch—whether it is harp players or DJ Splyce (who may have coincidentally played at WEC).
3. Pay It Forward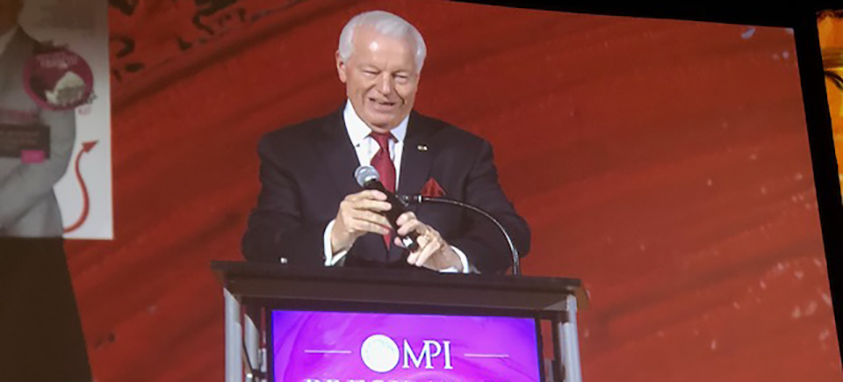 The President's Dinner honored industry leaders, including Roger Dow, Michael Owen and Wojciech Liszka. It also recognized MPI Southern California Chapter for innovative educational programming, MPI Dallas/Fort Worth Chapter for marketplace excellence, MPI Chicago Area Chapter for being an industry advocate and MPI Tennessee Chapter for membership achievement. More than that, the event raised $110,000 for MPI Foundation scholarships that will help more creative people enter and advance their events careers.
Modification: You may not have the budget for a professional auctioneer-type with an English accent to hold dinner service hostage until out of competitive pride, hunger or a sense of doing good, they hold up their paddles and open their wallets. However, you do understand what is important for your attendees. If you can tell a story about how a small contribution from those who can afford it will make a big difference, then everyone will leave the dinner satisfied that in addition to consuming a wonderful raspberry port cheesecake, they made the world a better place.