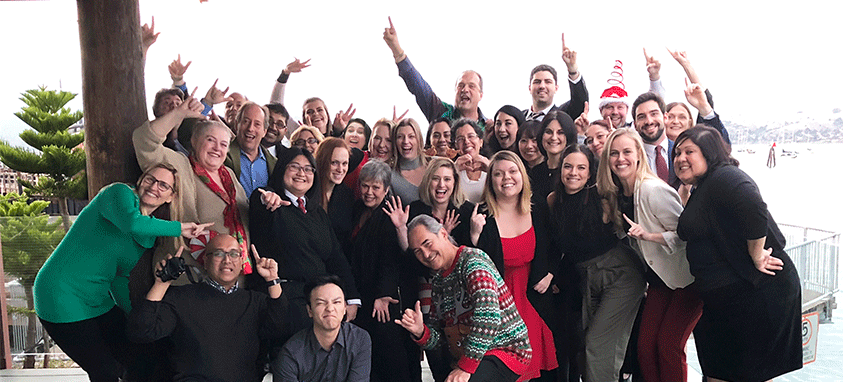 Digital Specialist
We are seeking a Digital Specialist to manage our outbound marketing efforts' technical implementation. The Digital Specialist will be the creator of marketing and editorial emails, landing pages, and other digital products. The Digital Specialist will be responsible for emails and landing pages that support company-wide initiatives, significantly impacting acquisition, engagement, and retention goals.
You will:
Build and manage lifecycle of promotional emails for clients; landing pages to support our events and marketing efforts; and eNewsletters on a semi-weekly deployment
Manage email creation process from conception to development and deployment, including brainstorming, image design, editing HTML, testing and list segmentation
Demonstrate a strong understanding of email marketing best practices
Conduct quality assurance to ensure flawless execution
Edit and refine all marketing deliverables to ensure they are on brand and adhere to company guidelines
Investigate and offer fresh email designs as needed and stay ahead of the newest trends in email marketing
Analyze and optimize weekly email performance and report analytics as measured by conversion, engagement, and retention metrics
Skills Required:
1-3 years of experience in email and page coding

HTML5/CSS for web (ideally responsive design)
Bootstrap framework experience (other frameworks OK too)
HTML for email
Familiarity with JavaScript/JQuery

Experience segmenting databases for targeted batch sends and automated sends
Knowledge of best practices for deliverability, segmentation, and subject lines
Experience running both one-off email and drip campaigns
Ability to manage multiple projects in a fast-paced, deadline-driven company
Attention to detail and an intrinsic commitment to making sure the job is done right
Experience communicating and proofing with clients, customers
Experience with marketing automation tools
Nice to Have:
Experience with Sales Marketing Cloud and/or Pardot
Experience with posting, using WordPress
Portfolio Required
Please send resume and cover letter jobs@smartmeetings.com.
Internships
Events Intern
We plan and execute top notch networking events for meeting professionals to connect with hotels, destinations, and convention and visitor bureaus. We recruit and qualify all meeting professional attendees by researching companies within the host location; identifying and contacting their meeting/ event professionals.
You'll gain experience working with a published media company as well as insight into the travel, hospitality, hotel, meetings and event industries. Depending upon your flexibility and our needs, there is potential for you to enjoy complimentary travel to work with the events team in different event venues throughout the United States. You'll quickly gain insight and skills on what it takes to be an entrepreneur in today's world. Compensation of $11-$14 per hour.
Please send resume and cover letter jobs@smartmeetings.com.
Sales Intern
Are you a motivated student interested in an internship opportunity that offers a broad introduction to an entrepreneurial business? The student will be exposed to all aspects of the business through the internship, but the primary responsibilities will include sales support, planning and implementation. We use Salesforce, so at the end of the internship you will have a strong understanding of how Salesforce is used in the sales organization.
You are a quick thinker with an entrepreneurial attitude, a creative self-starter who is detail-oriented, as well as able to work independently and as a part of a team to achieve results. You have excellent verbal and interpersonal skills with the ability to multitask and be flexible.
Please send your resume and cover letter to HR@smartmeetings.com.
Editorial Intern
We are looking for a self-starting editorial intern who cannot wait to get their hands dirty in the publishing world. We look for students and recent grads willing to work diligently, eagerly tackling a wide variety of tasks and writing assignments. Editorial isn't just writing, so interns that are open to learning new things and contribute do well here. You will work independently and with the rest of the editorial team, so prioritization and collaboration skills are important along with your writing skills.
Coaching and mentoring by professional journalists on site
Be published & build portfolio for your career
Learn the business of media
Social media (Facebook, Instagram, Twitter, LinkedIn)
Associated Press Style
Adobe InCopy & InDesign
Work with professional art director and award-winning editorial team
You should have some writing or journalism experience, as well as some familiarity with print and digital tools. Self-motivated writers with a strong work ethic and a desire to get things done should apply.
Please send your resume, cover letter and three clips to HR@smartmeetings.com.